"As long as you live, don't you ever care, cry, or complain about what somebody didn't do for you. If you want something, and you work hard, you go get it yourself."
Chris Woods says these words from his father have helped shape his life, both on and off the basketball court. He was only eight years old when his father said them to him.
Chris had run home after a little league basketball game didn't go the way he wanted. He hadn't been put in the game for very long, and when he was in the game, the other players didn't pass to him.
Chris says his dad didn't react the way he expected to his complaints, but instead asked him what he could've done better in the game.
He then shared the key point of wisdom, "As long as you live, don't you ever care, cry, or complain about what somebody didn't do for you. If you want something, and you work hard, you go get it yourself."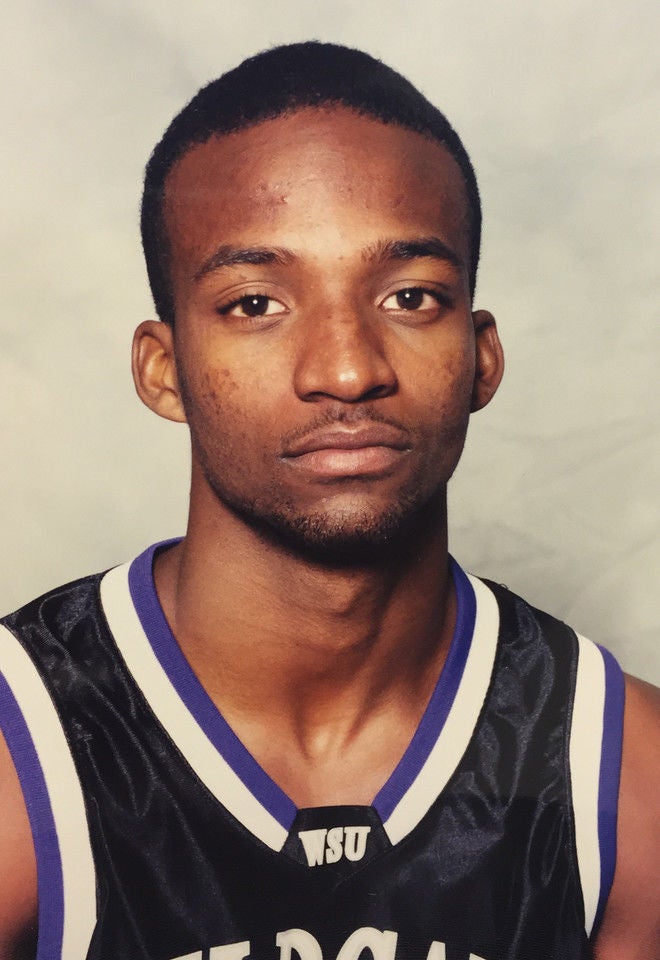 Chris says he didn't realize the impact of those words when he first heard them.
But on Thanksgiving Day just a few years later, his dad suddenly passed away. Chris was only 12 years old.
"At that point when he died, that's when everything that he had ever taught me just hit me all at once, like a ton of bricks," Chris says.
Chris had to grow up quickly after that and took on the mentality that if he wanted something, it was completely up to him to get it.
Chris shares how, in his middle school years, he was short, had big feet, and wasn't a star athlete.  
"Nobody believed that I could play basketball, but I knew it was something I wanted to do," Chris admits. "I knew it was like my father told me, if you want it, you have to make it happen."
So Chris started studying what he needed to do to play Division I basketball. He studied hard to get good grades, worked with coaches, and practiced his basketball game regularly. He was willing to take dives, be a team player, and dedicate time and energy to getting better.  

It was this attitude that brought Chris from third string to first string on his high school team. It was this attitude that caught the attention of college scouts and led to Chris getting a college basketball scholarship.
And it was this attitude that led Chris and his team to beat North Carolina in the second round of the NCAA championship—a wild upset.
"Nobody outside of the core guys on the team believed we could win," Chris says. "I'm really proud of that accomplishment, and it's all because I was willing to dive on the ground and work hard," he laughs.
Throughout his time in college and preparing for professional life post-college, there were challenges that made him consider quitting. "I had to look in the mirror and say 'Are you really doing everything you can possibly do to make this work for you?'" he says.
Chris's success in college led to a professional basketball career in Europe, something he never could have imagined. "It's unbelievable what can happen if you work hard," he adds.
After seven amazing years living and playing in Switzerland, Chris knew it was time for a change. He just didn't know what he wanted to do with the rest of his life.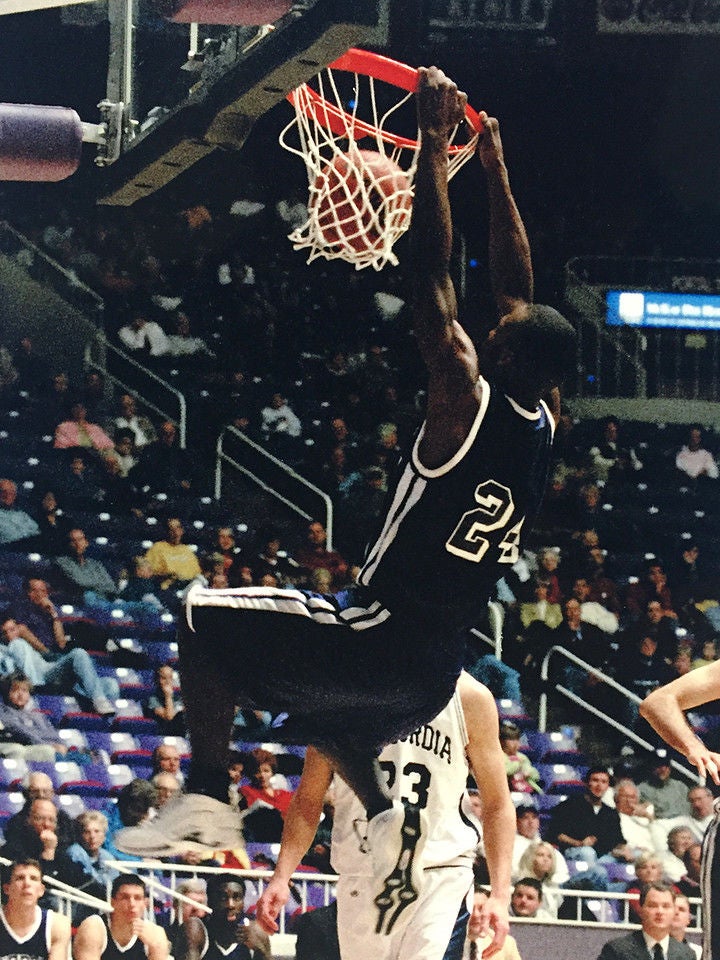 Chris's life wasn't a smooth path after his basketball career ended. From his responsibilities as a husband and father to helping his wife fight breast cancer, moving his family, and finding a job to provide for his family, Chris had his hands full.
He wanted to go back to school and move forward with his career, but he knew a traditional campus wouldn't be the right fit for him. That's when he found WGU.
Chris decided to enter the Management and Leadership master's program at WGU. "Ultimately, that led me down the path that showed me exactly what I wanted to do," Chris says. He wanted to help kids and businesses learn about soft skills they would need to succeed.
Chris's busy, hectic life made going back to school to follow his dream a little complicated.
"I just decided that, back to what my father told me, I can't care, cry, or complain. I gotta make it happen," he says.
The online flexibility of WGU allowed Chris to go to work and have time with his family, then work late into the nights on his courses—a true Night Owl. He was also able to move through courses quickly and could take breaks in his courses when he needed to. This helped him find a balance that worked for him and his family. His Program Mentor was a huge help in ensuring he was on track for his coursework.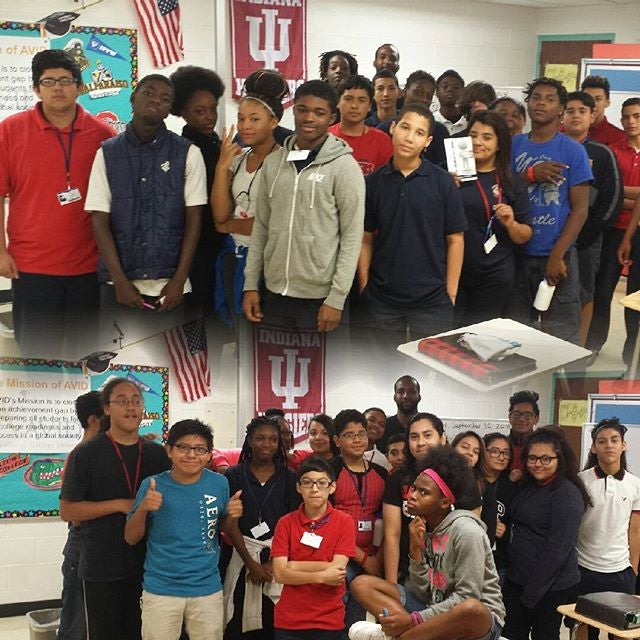 The future for Chris Woods.
"My degree has opened a lot of doors for me," Chris says. He published a motivational book and is writing more books. He's working to be an adjunct professor but loves focusing on workshops for high school and middle school kids. Overall, Chris has found his purpose.
"Now that I know what I know, I want to give that information to kids at a younger age. If they get this information when they're 12, 13, 14, something I got at 38, if they can get it at a younger age, think about the progress they can make and the change that they can make within their communities," he says.
He loves focusing on helping kids find their purpose and giving them soft skills like communication and motivation that they will need to succeed in their own jobs and careers.
He says that he wants others to know that the path to education is flexible, and he believes there is no excuse to not do it.
Chris says he will continue to follow his mentality that he is in control of his destiny, and his hard work can get him wherever he wants to go. And he believes that everyone can, and should, have that same mentality.
"A lot of times I hear people saying that life isn't fair. I see where they're coming from, but I have to disagree," he laughs. "I still have the opportunity to make myself better than what I was, so in that instance, it is fair. The same distance to success is there for me and for you. I may not have the exact same connection or hook-up, but I still have a chance. And as long as there's a chance, it's up to me to fight for it."