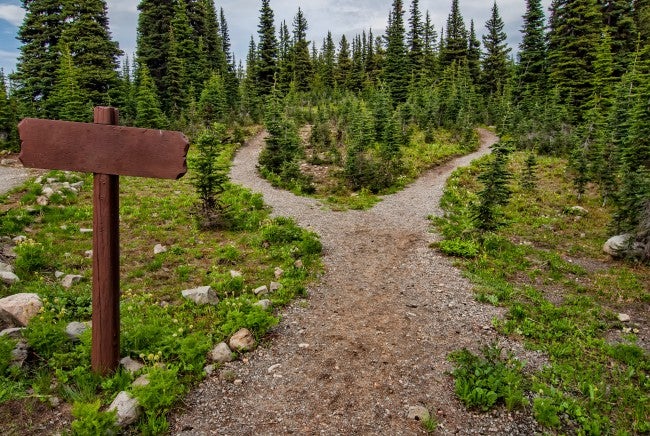 Do you find yourself feeling bored and stagnant at work? Do the positives of your job just not outweigh the negatives? Do you lack passion about your field or industry? If you answered yes to these questions, it may be time to consider a career change.
Concerns about a career change at 40.
The longer you've been in the workforce, the scarier a shift in your career can seem. Being 20 or 30 may seem less stressful when it comes to making a huge life change like this. While there are still many things to worry about when you're younger, the more experience you have, the harder it can be to essentially make a change and start over in a new career.
Learn how to handle a career change at age 20, or a career change at age 30.
Here are just a few of the things you may be concerned about if you're in your 40's and considering a midlife career change: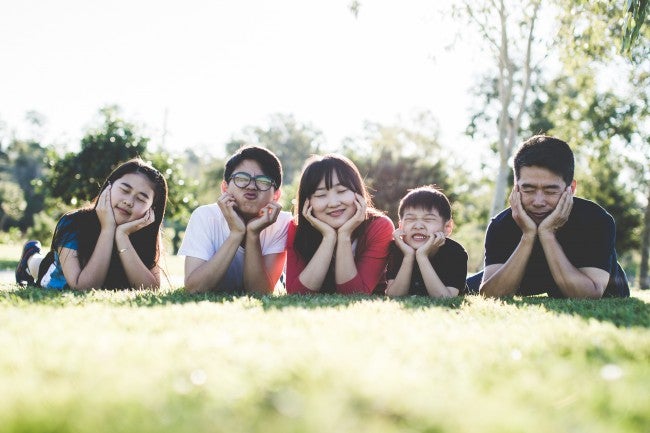 You have family responsibilities.
When you're in your 40's it's likely that you have children and family responsibilities. Changing careers can take away from the precious and valuable time you spend with your family. Luckily, there are options out there for you. If you're currently a parent, WGU may be the perfect place to help with your career change.
Because our university is completely online, you can do coursework on your schedule. That may be before the kids wake up in the morning, in between driving them to dance and soccer practice, before you head into work for the day, or in the middle of the night. Work in your pajamas, learn from your couch. We want to fit into your lifestyle, and not take away from your family.
You climbed the ladder in your current field.
The longer you've been in the workforce the less appealing it sounds to start over. You may have climbed the ladder, paid your dues, and put in time with your current profession. The idea of changing your career and possibly starting over can be really scary and frustrating.
Know that you can leverage your current experience to help you not have to start completely at the bottom in a career. You may have options to utilize your past work in order to help propel you higher on the ladder. And if you have the right education combined with experience, changing careers doesn't have to mean starting back at the bottom.
But at the end of the day, sometimes changing careers will mean starting at the bottom. But if it's a career you're passionate about and excited to move forward with, it may be worth it.
Once you've worked hard in an industry or position for years, you likely have a higher salary than when you started. It can be overwhelming to think about potentially having a lower salary as you jump to a new industry. You may worry about how your family will survive on a lower income, or how you can make it all work.
WGU allows you to continue to work at your current job while you are attending school. This means you can make the most of your current salary for as long as possible. Save money so that if you need to take a slight salary cut, your family and lifestyle doesn't have to suffer. A degree will automatically give you opportunities for higher salary in your new field as well. You can utilize your degree to help you be prepared for this shift in your career.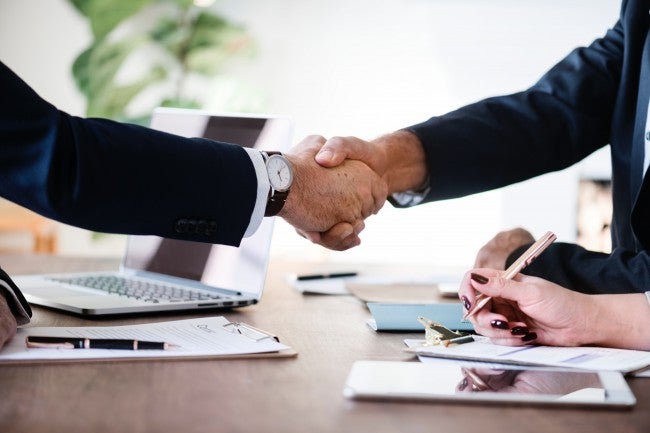 How to have a successful career change at 40.
Now that some of your biggest fears are set aside, these tips will help you be ready to take the leap and make the career change you've been dreaming about. The truth is that changing careers in your 40's can be a great idea. As long as you're prepared for what's ahead, and have the right education to back you up, you can handle anything that a career-change will throw your way.
Carefully consider what field to go into.
Before you make any drastic steps, you really need to carefully consider what field you want to go into. Carefully evaluate what it is about your current career that you don't love, and what steps you need to do to make a change. Talk to friends and acquaintances about their jobs, the pros and cons, etc. Think about your hobbies, passions, talents, resume, and skills and how they could fit into a new career. Is there something you've dreamed about doing since you were a kid?
If you've been waiting for the right time to pursue your dream job, now is the time! Don't make your career change for a new job that you won't be excited about. While no job is perfect and there are hard days for everyone, make sure you take a career change seriously and pursue a field that you're passionate about, and that you've researched. Know what you're getting into before you make the leap.
Research the day-to-day requirements of your new job, salary, benefit options, pros and cons, companies nearby, get advice from people that have the skills you may need, and hear real-life experiences of people in the field. Knowing all of this will help you be prepared for a big career jump.
Find education that allows you to maintain your lifestyle.
When you're in your 40's, you don't usually have the option to quit your job, pursue school exclusively, and take years off to get a degree and make your career change. You need an educational path that will allow you to keep up with your family and work responsibilities, while getting the training you need for a change in your career. That's where WGU comes in.
At WGU, our degree programs are online and truly go at your schedule. You don't have to log in for certain class times or watch lectures during the day. You can do your coursework whenever works with your schedule, day or night. Changing your career doesn't have to completely ruin your lifestyle or family schedule. You can make time for your education, while keeping your work and family schedules.
Leverage your past experience and network.
Your network and past experience is crucial in helping you be successful with the career change process. Utilize people from past jobs, schooling, friends, and family to help you be prepared to find jobs, and make connections. Everyone you know could potentially have the right connection to help you as you look for career advice or jobs in your new career field. These people can also give you career advice about the skills you need or the steps forward. Advice from people in your target field is always a good idea.
Similarly, your past experience can help you as you move into a new career field. You're sure to have skills from your current and past jobs that will translate to a new industry. Similarly, at WGU we take your past educational experience and use it as transfer credit for your degree. You also can use your knowledge to help you move quickly forward through your degree program. At WGU, competency-based education means that you can move quickly through material that you know, and go more slowly to focus on material you don't understand as well. Your past knowledge can be used to help you go quickly through some coursework.
Once you have a path in mind, and are on your way to a degree, it's time to go all in! Update your resume, put yourself out there as you look for jobs and opportunities, and be confident about your path forward. The right degree and passion for your field will be the key factors in helping you move forward to a new career path.
If you're sick of your current job and ready to find something new, you can use WGU to help you propel your way forward.