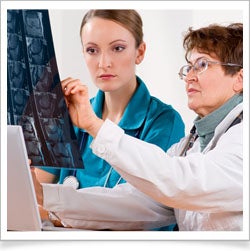 If after a long career in nursing you're looking for something new and different, it may be time to earn a master's degree in education and begin teaching a new generation of nurses. According to NBC News, there's a shortage of nursing educators, which makes this the perfect time to take your career in a new direction. Nervous about teaching instead of working with patients? Follow these tips for success:

While you have many years of experience in nursing, remember: your students are just starting out. It can be frustrating when students don't understand the concepts you are teaching them, but a little patience goes a long way. Being patient with your students will not only help them overcome their fears and anxieties, but it will also make for a less stressful classroom environment and make teaching a more positive experience.

Explaining theories of practice is a necessary part of teaching nurses, but your instruction will be more effective if you make a consistent effort to relate these concepts to everyday life. Theory is important, and new nurses are more likely to remember what they have been taught if you make an effort to engage them. Try using real-life examples from your experience as a nurse and encouraging students to discuss in small groups.
Above all, nursing students want to know that their teachers are dedicated to their education. Nursing school is tough, and they'll need to be inspired by the possibility of making the world a better place in order to get through it. In this regard, it's best if you lead by example.