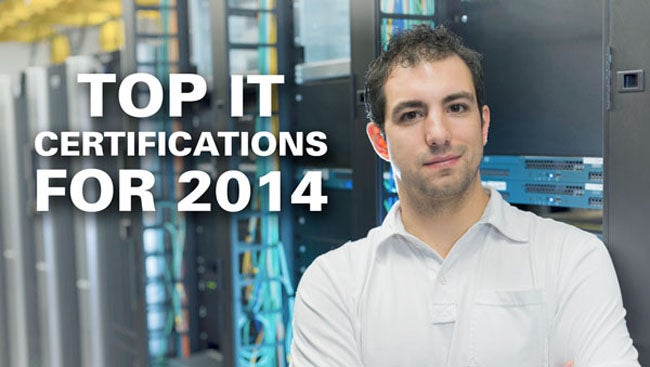 While earning a degree will help you get your foot in the door, the average employer requires more from their staff. IT certifications are standard in many job descriptions, and earning yours in tandem with a degree is the best way to distinguish yourself in the job market. The certifications below are among the high-demand, high-paying IT specialties.
Cisco Certified Network Associate (CCNA®)
Microsoft Certified Systems Associate (MCSA)
Why it works: This certification is the foundation of knowledge in the areas of network security, compliance and operational security, threats and vulnerabilities, access control and identity management, cryptography and application, and data and host security. Security+ certified employees understand how to anticipate and mitigate IT risk within a variety of networks. For those looking to establish a niche within IT security, this certification is a must.
Sources
http://www.amazon.com/CCENT-Certification-All-In-One-For-Dummies/dp/0470647485
Cisco Certified Networking Technician (CCENT)
Why it works: This certification is perfect for entry-level employees in the roles of network administration, installation, technician and help services. The curriculum covers a variety of network duties, including installation and configuration, technologies, media, management, security and topologies. The CompTIA Network+ certification is an unofficial prerequisite for many advanced certifications, including CCNA and CCENT.
Sources
https://store.comptia.org/search?query=Network%2B&categoryId=11385
The bottom line: Don't settle for a degree that lacks tangible experience. Find a course of study that allows you to develop your skills through industry-driven certifications. The result will help you solidify your skills in the workplace.