As the first Black woman to work in IT for Shelby County in Tennessee, Sandra Perry has blazed a trail for other women to follow. She has now worked for the government for 21 years and her position as a leader of the information technology team allows her to continue to create pathways of opportunity. 
Women like Sandra have fought for their rightful footing in shaping our country's culture and history for centuries. Today, many industries are still regarded as atypical or historically off-limits to women, such as finance, manufacturing, automotive, and information technology. This may come as a surprise, but in the U.S., only 6.5% of women worked full-time in male-dominated jobs in 2020. As more women continue to stand up and step into these industries, they demonstrate to everyone that there is room for women in every field. Sandra is one of those people.  
Sandra wasn't always at the top of the hierarchy at work. She's worked in IT throughout her career, but she realized she needed to seek further education to climb the professional ladder. "In order for me to get the full gist of my career, I need to move to the next level," she said.  That's when she enrolled in WGU's Master of Science in IT Management program.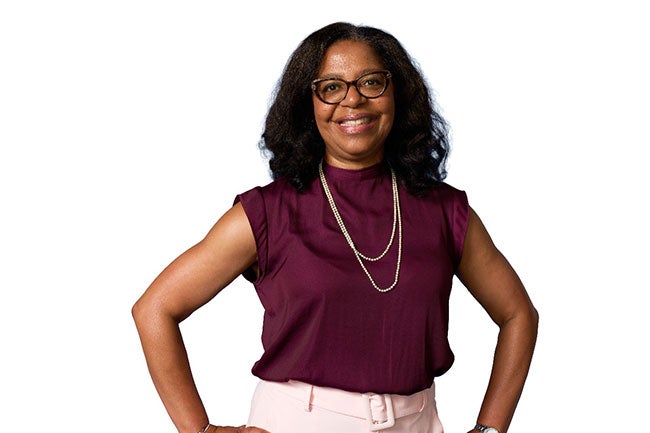 This was the perfect route for Sandra to advance her career for multiple reasons. "WGU had the best curriculum, and it checked all the boxes for my personal life. Especially flexibility. I'm one of those people who sometimes studies at 4:00 a.m. It was an always-on learning," said Sandra. The competency-based curriculum was also an attractive quality, as Sandra's professional goals were ambitious. "I wanted to fast-track it and to get the nuts and bolts," she explained.
Sandra excels in her career as a leader for the IT team, using her perseverance and knowledge to help her achieve greater success each day.  It would have been easy to stay inside her comfort zone instead of striving for new professional heights, but that simply wasn't good enough for Sandra. Her advice to women who are looking to carve their own trail to success is simple. "Be visible. Be vocal. Build your credibility. Network. Don't be afraid to take on the opportunities that other people will say no to. Every small opportunity leads to a bigger opportunity." 
Sandra is also quick to recognize the women that came before her and helped set the stage for her own opportunities. "[I say] thank you to all of those that made the sacrifices, all of those who spoke up and spoke out, and all of those who paved the way so I would have this opportunity," she said, "I am saying thank you to them by being the best I can be and excelling and achieving."
Women's History Month stands as a reminder that people like Sandra pave the way for the accomplishments of women in our society. Going forward, Sandra wants to stand as an example for other women, especially women of color: "I have a responsibility so that others who look like me—women of color and women period—have the same or greater opportunity," she declared. "It can't just stop with me."