When Damien Mills began his career as a behavioral education support specialist, he knew some of his students had a hard time controlling their emotions and could get violent at times. He wondered how he would manage when the previous teacher had quit. He found the answer in personal connections with his students and an unwavering belief that with the right support, these students could flourish.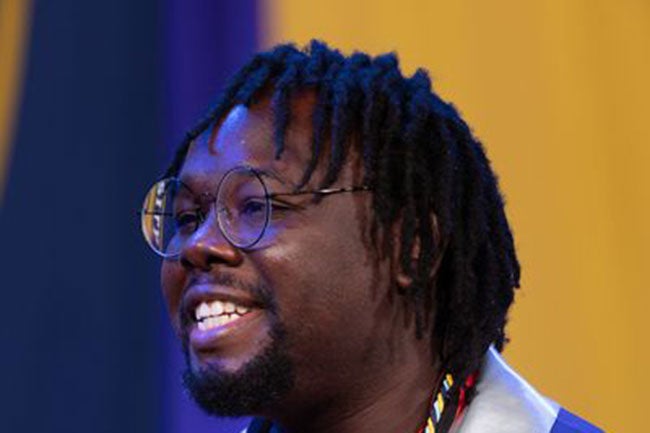 2022 Winter Commencement Graduate Speaker Damien Mills from Tacoma, Wash.
Seven years and a Bachelor of Arts degree in Special Education later, Mills was chosen as a Western Governors University graduate speaker at WGU's winter commencement ceremony because of his commitment to teaching and empowering young people.
Mills' deep connection to his students comes from his own roots as a true underdog himself. Born prematurely, he immediately required emergency surgery to survive. Then as a "military brat," he spent his formative years moving from school to school. It left increasingly large holes in his academic foundation.  But the constant transitions also brought unexpected benefits.
"Like any structure without a strong foundation, stability was impossible," Mills said. "But it also did wonders for my personality, making me adaptable to new situations and helping me understand how to build new relationships."
Mills would need those connection skills when he started working with students who many other adults had given up on. His classroom in ReLife School isn't a starting place for these high-risk students—it's often the end of the road. If teachers can't reach these kids here, then the outlook for a better future significantly dims.
"When I first started, there was a young kid...let's call him Mr. Walker. I told him that my parents split at a young age, and like him, my grandma took care of me a lot growing up before I moved in with my dad.  I told him that I knew that struggle. I said I believe in you, and I know you can do something great," Mills said. "He would have his days of struggle but then we'd talk, and he'd get back on track. Five years later, he's doing great."
Sadly, there are also some kids that Mills and his fellow teachers can't fully reach.
"How do you flourish when there's so much chaos around you? And how do you see hope when things crumble? I see hope in a lot of the kids that I work with, and I'm going to support them however I can."
 Even with the few that he can't fully reach, Mills still finds joy and purpose. He recalled one such young woman whom he brought on her first rollercoaster ride.
"I told her we're going to do this together. To see the smile on her face and ask if she could ride it again, meant so much," he said. "They're kids just like my daughters, who want to be loved and cared for and to know that you believe in them even when they don't."
The reoccurring theme in Mills' successful educational and life journey has been the guidance from teachers and mentors who believed in him. He is committed to paying it forward with his own students today—many of whom are enduring similar challenges like he experienced growing up.
Mills own academic path was extremely challenging. With undiagnosed learning disabilities, he lagged substantially behind his peers in grammar school. His parents were separated, which left cracks both at home and in his educational foundation. Everything began to change, though, when he moved to Washington state and settled in with his father and stepmother. He went from being raised by his grandmother to joining a blended family with four sisters. His Grandpa William—his stepmother's father—became his "go-to person."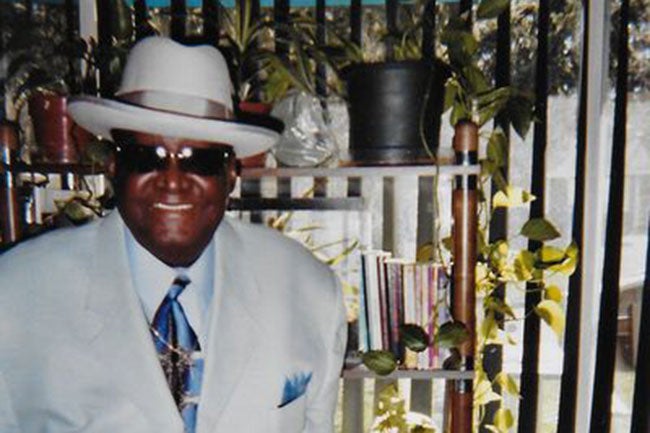 Grandfather William was Damien's "go-to" person.
"He showed me the ropes and took me under his wing," he said. "I remember when he took me out to breakfast when I first moved here, and I started picking up my food with my fingers, and he was like, 'That's not how we eat.' He meant everything to me."
Mills also found a role model in a teacher who believed in him and helped guide not only how he learned but how to make better choices in life.
"I was able to finally connect with teachers, especially Miss Cook in the 4th grade. She really invested a lot in me. She would give me support and allow me extra time to complete my assignments. She also installed some major life wisdom in me," he said. "She'd tell me, 'Don't go jumping in puddles if you don't have your next clothes to change into."
That support continued into high school, Mills said, where he received strong guidance from his teachers at Franklin Pierce High School in Tacoma. It came at a crucial time when Grandpa William passed away.
"They all played an integral part of who I am and the person that I've become," he said. "People like Coach Erik Tinglum. He brought me back to my spiritual side," he said. "I didn't know how much I was missing that in my life. I always went with my grandfather, and when he passed when I was in the 9th grade, I just stopped going to church."
With his teachers behind him, Mills flourished in high school, and he found great success on the football field.  He hoped for an athletic scholarship to college. But in his senior year, injuries stole that opportunity.
Undeterred, he instead enrolled in a technical college where he was determined to earn his associate degree in video production and become a producer. Instead, he racked up a mountain of student debt and started working at a deli.
"I could have given up there and walked away. However, during the recession, I discovered the desire to work in education, especially special ed. As I began working with these amazing young people, I thought, there's something I could do to help these kids."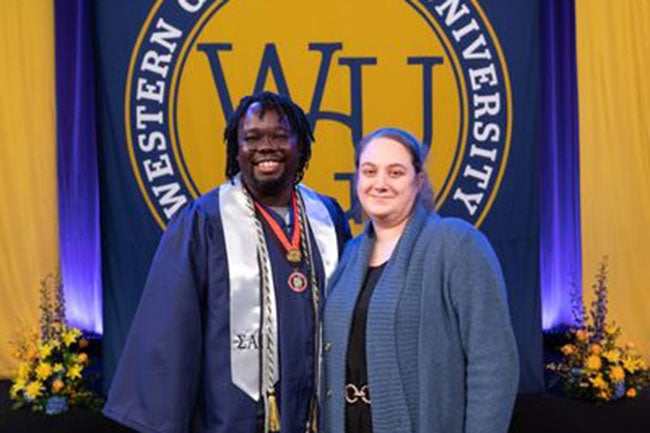 Damien and his wife Amber at Commencement.
After a few years of working as a behavioral specialist, Mills knew he needed to do more.  With prayer and support from his wife, Amber, he kept moving forward and found WGU. He credits his faculty mentor at WGU, Veronica Daniels, for her unwavering support and for helping him find scholarships to obtain his bachelor's degree. He is the first in his family to do so.
To become a certified teacher, though, there was one last roadblock for Mills to overcome: passing the certification exam. Those academic gaps from his childhood came back to haunt him.

"This was by far my biggest challenge," he said. "After the seventh time of taking the writing exam, I felt so defeated. It seemed impossible to fill the gaps in my academic foundation to pass this exam. Once again, support came from my mentor and family and on the eighth try, I passed with flying colors."

As he prepared for his commencement speech, which once would have felt like an unattainable dream, Mills said his deepest desire was to share a message of hope.

"When you put your heart and mind into it, and you have a good support system around, you can do anything," he said. "Because of the support I received, I have the passion to be a beacon of possibilities for others."
By Courtney Dunham, Communications Manager for WGU Northwest Regional Operations. For media or other inquiries, contact Courtney at 206.388.8926 or Courtney.dunham@wgu.edu