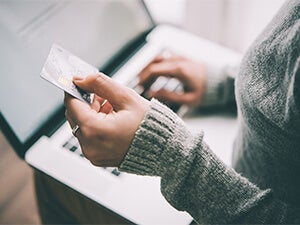 There's a saying in business: "If your company isn't online, it doesn't exist." These days, people expect to order products, set appointments and share feedback on the internet. Meeting that expectation can keep a business thriving—but there are important steps to ensure your company and customers remain protected.
Switch to HTTPS.
When shoppers access your website, the way data moves across the web makes a big difference. If you're using HTTP protocol, it's time to make the switch to HTTPS.
HTTP protocol is out of date and may prompt security warnings—scaring potential customers away. On the other hand, HTTPS protects sensitive information like credit card numbers and passwords. You will need an SSL certificate to move to HTTPS. If you prefer to use an e-commerce platform, the platform will likely include SSL certificates.
Install a firewall.
Firewalls provide an extra level of security. They monitor incoming website traffic and filter out anything suspicious or malicious. For firewall suggestions perfect for budget-conscious businesses, check out Digital Trends' recommendations for 2020.
Run vulnerability scans often.
Sometimes, you don't know what you don't know. Vulnerability scanners can reveal weaknesses you might not be aware of. They run inventories of all your connected systems (hardware, software, etc.) and evaluate associated risks. Basically, they provide summaries of security concerns that need your attention.
Use third-party payment apps.
Storing your customers sensitive payment information on your servers means you are on the hook for expensive fines in the event of a cyberattack. Consider implementing a third-party app like PayPal to carry out the payment process offsite.
Require strong passwords.
Strong, unique passwords are a great defense against hackers. Require your users to make a password with a combination of letters, numbers and symbols when opening an account. You can also add captcha validation to keep out bots.