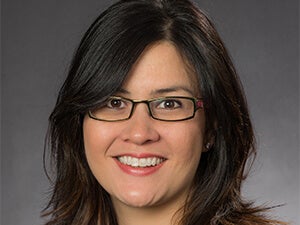 Rebecca Cate
For many working adults, it takes a few years – and a few, surprise twists and turns – to recognize their full, career potential. WGU Washington student Rebecca Cate fits that category of individuals needing a tiny nudge.
Rebecca thought she had found her professional niche. She had a great job in Virginia Mason's surgical respiratory unit and outstanding relationships with her colleagues and patients. In her mind, she could've stayed in that role for decades.
Then, a new challenge presented itself: Rebecca was invited asked to participate in a process improvement workshop.

"It was a career-changing experience," said Rebecca. "I found a whole new way of impacting change for patients and staff."
That opportunity led to a new position at Virginia Mason and—voila!—the realization she could expand her role and contribution within the organization. She set her sights on new challenges on the administrative side of hospital operations.
Rebecca enrolled in a master's in healthcare leadership program at WGU Washington. She knew advancing in her career wouldn't be easy and she'd have to make a few sacrifices, such as setting aside money for tuition. Fortunately, WGU Washington recognized Rebecca's full potential, too. 
The nonprofit, online university presented her with the WGU Washington's 20,000th Graduate Scholarship. Valued up to $5,000, that scholarship celebrates WGU Washington awarding its 20,000th degree and signals the university's belief in Rebecca's abilities in her field.
With the knowledge and skills she'll gain in her master's program, Rebecca's goals include a management role in the ambulatory setting at Virginia Mason—and becoming the kind of leader that helps other reach their full potential, as well.
"I am in constant awe with the work of the people around me. I believe that great leadership inspires those around them to give more than they even knew they had. My dream is to impact someone the way that my leaders—both personal and professional—have impacted me."