By Jake Riddell, WGU Washington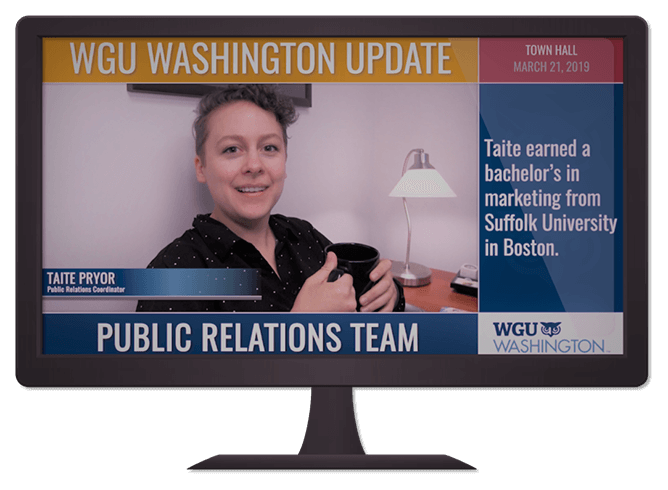 WGU Washington staff produced and shared a video updating their colleagues on the university's significant success.
With faculty and staff spread across the nation, WGU employees stay connected, in part, through virtual town hall meetings. During a recent town hall, the WGU Washington office was given the opportunity to provide an update on the important work it does serving students across the Evergreen State.
The update was delivered through a fast-paced and entertaining video. Not only did that video remind viewers of WGU Washington's place in the university set-up (one of eight, state-based affiliates), but it introduced the team and showcased several of its most successful initiatives. Also, it reported facts and figures demonstrating the university's significant success in Washington, including:
Total enrollment: More than 12,000*
Total graduates: More than 14,000*
WGU Washington was established April 22, 2011
WGU Washington's enrollment has increased by 1,400% since 2011
The Class of 2018 included more than 3,000 graduates and is WGU Washington's largest graduating class ever.
Now, the university wants to share the video with everyone and invite them to celebrate the great work WGU Washington is doing!
*Totals as of February 28, 2019