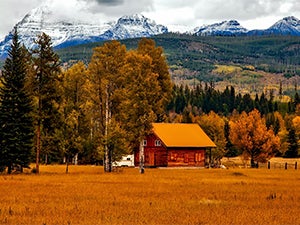 By Corey Edwards, Regional Director
Greetings, Coloradans. 
Whether you are already a member of the Night Owl Community or simply seeking more information on WGU's growing presence in our state, I am pleased to welcome you.
I joined WGU in June as Director of the Northwest Region.  I'm certain I am not the first person to tell you how challenging this year has been, but I admire the resilience, creativity, and compassion I've witnessed from our students, alumni, and staff.  I had the chance to celebrate with our graduates recently, while attending my first virtual commencement and I was deeply touched hearing the stories of triumph, despite facing a global pandemic and racial unrest in our country.
At WGU, we work relentlessly to change lives for the better by bridging the gap between talent and opportunity.  Higher education just happens to be the vehicle we leverage to pursue this work, with a goal to increase access to post-secondary degree programs, a mission that I share and to which I have devoted 15 years of my career.  I am so proud to be part of an institution that builds everything around the student, improves education through innovation, and ensures that a degree is more than a privilege for a select few, but rather a right for everyone.
Before joining WGU, I served in several roles in the University of Colorado system. Through my experiences at CU, I developed a comprehensive understanding of our state's education needs, the unique needs of our state's employers, how to develop programs to support career ready graduates, and a passion for advancing equity in education.
At this moment, we have more than 2,400 active students and 4,500 alumni living and working in Colorado. I'm excited to grow our Night Owl community in Colorado and provide a platform for students and alumni to share their voice and excitement. In pursuit of that goal, I invite you to connect with me and share what is on your mind. How can your experience at WGU be improved? Attest to what makes Colorado Night Owls special by sharing your story, your passions, your goals, and the impact you're making in your community. I would be delighted to highlight the successes of our students and alumni.
I look forward to my continued journey at WGU and adding value to the higher education landscape and workforce development efforts in Colorado.