"There really is no excuse for not attending WGU."

Jennifer Waggoner says this to her students on a regular basis. But she's not a faculty member at WGU; she's actually an adjunct professor at Riverside City College of Nursing in California.

In Jennifer's opinion, Western Governors University is a great place for California students to continue the education they start at Riverside City College. At the community college, Jennifer sees nursing students get their associate's degree or their RN, and many want to continue to get their bachelor's degree after meeting this goal.
Unfortunately, most of her community college graduates feel overwhelmed with a new job and don't know if they're ready to continue school.
"Many will put off going on to their bachelors degree until they're settled and comfortable, which is usually a year to two years after graduating community college. By then, for some, the momentum of going to school has been lost and now replaced by job and family obligations. So I really try to get the students to start thinking and preparing to obtain their bachelor's degrees before graduation while they are still in school mode," she says.
She tells her California community college students that transferring to WGU is simple, that their credits will move over easily, and they will be successful as they finish their bachelor's degree.
And Jennifer knows what she's talking about. She herself transferred from a community college and got her bachelor's degree from WGU. She's since gone on to get her master's degree at WGU as well.
She says that all of her community college and other university coursework easily transferred, and she was able to finish what she started when it came to her education.
Jennifer was working full-time as a nurse in California while she attended WGU, and says the online format worked perfectly for her, and often is exactly what her community college students need.
"The online format is very attractive to students, especially new nursing students because they are already so overwhelmed with obtaining a new job as a new nurse," she admits.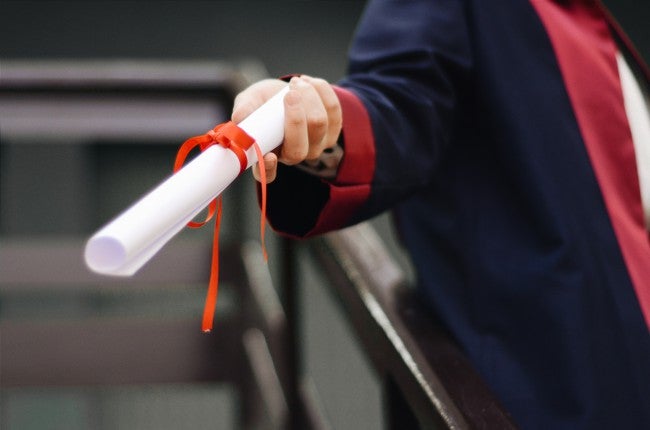 Carrie Lewis, another WGU grad and professor at a California community college, agrees. She says that the flexibility allows students who have just taken courses on nursing to use their knowledge to propel them forward, and that the cost of tuition more than pays for itself in potential jobs or raises that come with a degree.
Jennifer adds that the price-tag for a WGU education is also appealing to community college students, especially in California where higher education can be costly. The cost is the same for students no matter where they live, from California to Florida, and the low tuition is a critical factor for many of her students.
Carrie says that for her California community college students who are used to working with faculty, WGU is a great fit. She shares how when she was getting her degree, she particularly struggled with a biochemistry class, and her mentor encouraged her when she felt like quitting, and helped her get through.
Without that mentor, and others throughout her personal education journey, Carrie might not have graduated. But her regular communication with a mentor who could encourage, offer help, and explain difficult concepts, was exactly what she needed.
She says her CA community college students can also greatly benefit from the personalized interaction WGU mentors offer.
Lorinda Forrest Meyer is another WGU grad who taught at a rural California community college during her career. She says that the online option was perfect for her, and for her students who have a hard time getting access to a university that isn't a huge commute or expense.
"Attending a traditional university is a luxury that many people cannot afford, for multiple reasons. WGU offers a realistic, achievable, reasonably-priced, rigorous degree option that helps students become highly competitive in the job market. It is especially appropriate for working adults, people who live in a rural community and people who don't want to go into extreme levels of debt. Many community college students already juggle a family and a job, so WGU provides that higher education at a cost people can afford," she says.
Jennifer says that she's recommended WGU to many students and colleagues since getting her degree. She even offers her personal guarantee, saying she knows they won't regret it.
"Several have come back when I see them the next semester or even years later and have told me that they had a positive experience with WGU," she says.
It's clear that for California community college students, a WGU degree is not just recommended, but encouraged as the next step in a bright future.