If you had a question and needed an accurate answer, where would you go? Straight to the source. 
Western Governors University's alumni are the expert source. They've mastered the school's competency-based curriculum. They've juggled school, work, family and life. They offer a unique, boots-on-the-ground perspective about what it takes to earn a college degree as a busy adult learner. 
We are excited to announce the creation of WGU's Distinguished Alumni Council in Utah to create additional opportunity for adult learners in this state. These alumni council members are eager to share personal stories about how their educational pathway has impacted their family and career journeys. They also will help weave together WGU alumni to provide a network of workforce and philanthropic partnerships for the benefit of current and future students. We hope through each of these alumni, students will be able to see a piece of themselves and feel even more connected to the WGU community.
WGU is excited about the contribution these nine alumni will continue to make to the WGU Night Owls Nest: 
Andrea Davis
Senior Advisor for Marketing & Consumer Experience
Intermountain Healthcare (Retired)
Andrea Davis, MBA, served the Senior Advisor for Marketing and Consumer Experience at Intermountain Healthcare for several years. Andrea's career focused on supporting efforts to transform and improve the healthcare experience for patients, consumers, and caregivers. She brought more than 20 years of leadership experience in healthcare marketing, communications, event management, and human resources to her role. She served on the COVID-19 pandemic communications response team – leading surge communications, and co-leading efforts to boost caregiver morale.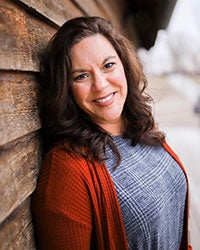 Andrea Davis
Her experience also includes consulting senior executives in major enterprise initiatives, crisis management, nursing, compensation and benefits, recruitment, compliance, organizational transformation, and clinical and business operations. She led creative marketing campaigns for pediatric and adult diabetes, recruitment, compliance, and total compensation. Many of her campaigns have earned national recognition. 
Andrea earned an MBA, Healthcare Management from Western Governor's University, and a bachelor's degree in Organizational Communications from the University of Utah. She completed a semester abroad at Cambridge University, England, and is a certified Human Resources professional. She serves on the Board of the Discovery Gateway Children's Museum and is active in her community. She loves spending time with family, traveling, enjoying the outdoors, and playing pickleball.
Chris Lovewell 
Cyber Engineer 
COLSA Corporation
Christopher Lovewell is a Cyber Engineer for COLSA Corporation, where his team focuses on assessing and implementing a testing schedule to evaluate the cyber security and resilience of various information systems. He has worked in the information technology sector for almost 20 years. 
Chris began his post high school education at Weber State University studying a number of disciplines including computer science, automotive, and history. He withdrew without completing a degree, but after getting married and starting a family, restarted his educational journey at WGU earning a Network Administration degree.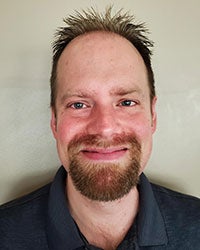 Chris Lovewell
Following emergency open-heart surgery, and with four children under his roof, Chris came back to WGU and earned his master's degree in Cybersecurity and Information Assurance in 2020. While the master's degree took a full two years to complete; it allowed Chris the freedom and flexibility to focus on family and work, yet still pursue an advanced degree which complimented his professional experience.
In addition to spending time with his wife and four kids, Chris also enjoys volunteering as an AWANA (Approved Workman Are Not Ashamed) leader in his local church, bicycling, gaming (board, console and computer) and visiting with family and friends.
Cole Younger
IT Manager
The Green Collective
Cole Younger, MSITM is IT Manager for The Green Collective. Cole supports his team and The Green Collectives portfolio of partners to find, plan, deploy, and maintain all aspects of technology. Cole has 4 years of management experience and has successfully implemented multiple ERPs, deployed many new software initiatives, and led the IT team to provide end-user satisfaction. Cole's experience includes consulting with business owners on their current processes and programs and working with their teams to improve and build upon companies' technology use.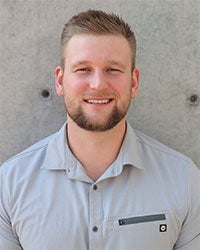 Cole Younger
Cole earned a Bachelor of Science, Information Technology in 2020 and continued to achieve a Master of Science degree in Information Technology Management from WGU in 2021. Cole is active in the community, loves spending time with his family, spending time in the outdoors, traveling, and boating.
Hugo Inclan
Co-Founder & CTO
Inclan Interactive
Hugo Inclan oversees Inclan Interactive's technology stack and overall software development efforts, bringing 15 years of experience in the technology field. Hugo was a Software Engineer at Omniture/Adobe before co-founding Inclan Interactive in 2009. The software development and consulting firm provides web, mobile, and desktop software for companies of all sizes and across all industries.
Hugo received a minor in Mathematics and a B.S. in Computer Science from Utah Valley University. He earned a MBA in Information Technology Management from WGU.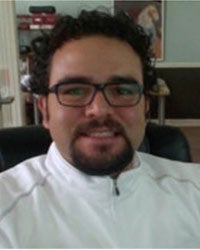 Hugo Inclan
Jordan DeMoux
Regional Director of Education, Americas & Southeast Asia
FranklinCovey Education 
Jordan leads business development for FranklinCovey's Education Division in the Americas and Southeast Asia regions. He has a passion for helping people to recognize and tap into their potential. He believes strongly that everyone has the potential for greatness, and he is committed to FranklinCovey's mission to Enable Greatness in People and Organizations Everywhere.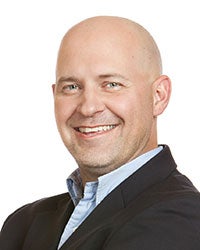 Jordan DeMoux
He has over 20 years of experience in the training and development industry. In his time at FranklinCovey he has led teams in operations, customer care, and sales. In his current role he coaches international offices to develop and execute on sales and marketing strategies. 
Jordan earned his MBA from WGU in 2016 and a BS in Mass Communication from the University of Utah in 2000.
Kevin Jensen
VP of Software Development 
1-800 Contacts
Kevin Jensen is the Vice President of Software Engineering at 1-800 Contacts. Kevin mentors and leads the software engineering team and drives continuous improvement in their processes. He has been with 1-800 Contacts for over 17 years and loves the opportunity it gives him to work with people who care about each other and the customer. He is passionate about continually improving and the opportunity to make customers lives better.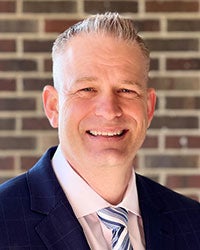 Kevin Jensen
In his time with 1-800 Contacts, he has worked as a developer on the website, with the mobile app teams and several other internal software development teams. In his current role he has driven a data driven software development approach that has led to a 153% increase in deployment and 80% decrease in development time while also increasing employee engagement. 
Kevin earned his MBA IT Management from WGU in 2014 and has a bachelor's degree in computer science from Brigham Young University. 
While not working Kevin loves spending time with his family. They love to travel and spend time outdoors. He loves exploring the canyons in Utah, running, and mountain biking.
Manu Sood
Senior Vice President of Platform Delivery & Operations 
AvidXchange
Mau is Senior Vice President of Platform Delivery & Operations at AvidXchange. With her 20+ years of experience in the technology industry and extensive experience in software engineering, product development, cloud technologies, change management, and digital transformation, Manu leads multiple engineering teams for Avid's continuous strategic transformation with focus on culture, performance, reliability, quality, product development, market analysis, and scalability.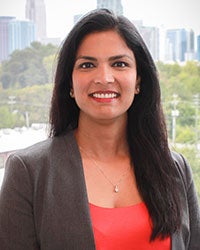 Manu Sood
Manu is actively engaged with Utah's Women Tech Council and in 2016, co-founded a non-profit organization called Virasat Utah, an organization that focuses on planting the seed of volunteerism — along with a love of STEM — among the youth of Utah. Prior to joining Avid, Manu served as Head of Engineering at Varo Bank overseeing the build-out of the nation's first national chartered digital bank and was recognized by Innovate Finance as a member of the "Women in Fintech Powerlist 2020". 
Manu earned her MBA, IT Management from WGU in 2021 and has a bachelor's degree in electrical engineering from Punjab Technical University. 
When Manu gets time away from work, she enjoys time spent with family, traveling, "The Great Outdoors," and exploring different foods. 
Tara Larkin
Strategic Planning Partner 
Intermountain Healthcare
Tara Larkin is a Strategic Planning Partner at Intermountain Healthcare. In her 27 years as a healthcare leader and information technology (IT) expert, she has developed strategies, overseen operations, and led teams to improve how we use health data and expand access to healthcare.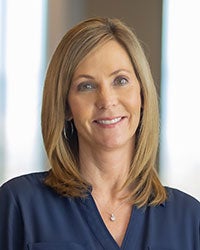 Tara Larkin
Tara has led multiple IT development efforts to support health data integration and new product development. Partnering with GE Healthcare, she established agile best practices and led worldwide teams to build a next generation electronic medical record (EMR) system. Later, Tara originated Intermountain's telehealth program and directed the foundational strategy, business operations, and platform design. Making high quality healthcare accessible to underserved patients and providers in rural communities in Utah and Idaho was some of her most satisfying work. 
In her current role, Tara partners with executives and cross-functional teams to develop strategic initiatives focused on affordability, improving health outcomes, and growth in new markets. Her passion is delivering innovative solutions to shape the future of healthcare. Tara received a bachelor's degree in computer engineering from the University of Utah and later an MBA in Healthcare Management from Western Governors University.
Tyler Yates 
Senior IT Manager 
Earnest, LLC
Tyler Yates grew up in rural Wyoming where he learned the value of hard work and the important role education can play in one's life. As an experienced manager in the information technology space, Tyler currently works in Fintech with previous experience in education, state government, telecommunications, and for one of the area's largest ski resort operators.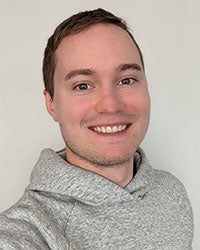 Tyler Yates
Tyler is a graduate of Northwest College located in Powell, WY where he now serves on the board of directors for the NWC Foundation that provides scholarships and fundraising. Tyler is also a graduate of WGU having attended the College of Business and majored in IT Management - B.S. Business Administration. 
Passionate about technology, politics, education, and diversity and inclusion, he values fostering spaces where people can learn from each other. As someone who is a lifelong learner, Tyler also continues to learn through reading, certifications, and asking lots of questions. When not working, Tyler is an amateur photographer who enjoys shooting landscapes with both film and digital mediums. While generally enjoying the outdoors he likes hiking, camping, and skiing.