"I love my job," Jonathan Concepcion said, flashing a smile. And with a job like Jonathan's, it's not hard to see why he loves it so much.
Jonathan has the dream job of being a service desk manager at Nintendo of America. And while he doesn't spend his days just racing on Mario Kart or battling in Zelda, the work he gets to do at Nintendo is more exciting and rewarding for him than he could have imagined.
But landing his dream job didn't happen overnight. It took work, dedication, and the help of WGU.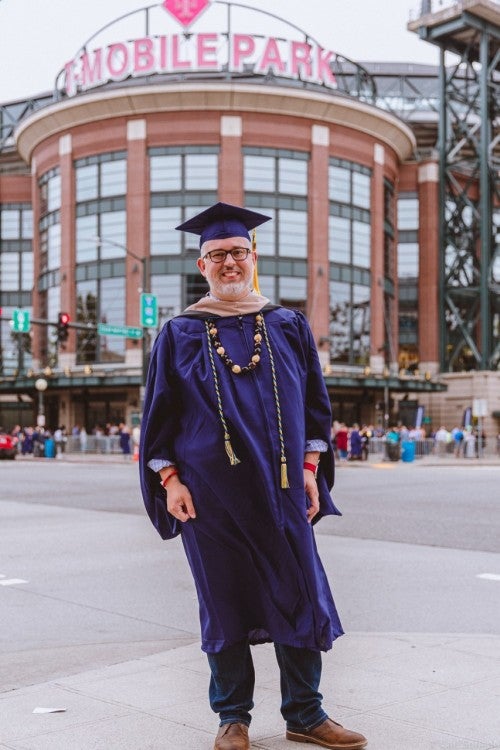 Jonathan's dad had an associate degree, his mom had a bachelor's degree, and his brother didn't attend any college. Jonathan earned his bachelor's degree and was thrilled that he had made it that far in his education. He told himself that it would be enough. But the more he thought about it, the more he realized it might not be.

"I never saw somebody at the level that I aspire to get to without a master's degree," he said.
Jonathan decided to start investigating master's degree programs to see if he could find something that would work for him. And when he found the MBA in Information Technology Management at WGU, he knew he'd struck gold. He quickly realized the competency-based program where he could prove mastery and move through courses quickly was an ideal fit for him.
"This is something that's actually attainable. Something I didn't think I could attain for years," he said. "A lot of the programs you see out there, you either are getting yourself into a ton of debt or you're just not going to do it. That's why WGU is great, because you can accelerate and you don't pay as much."

Competency-based education meant that Jonathan could move faster through the material, and since tuition is charged per term instead of per credit, he actually paid less the faster he went through the program. That's just one of the reasons that WGU is a great option for students like Jonathan.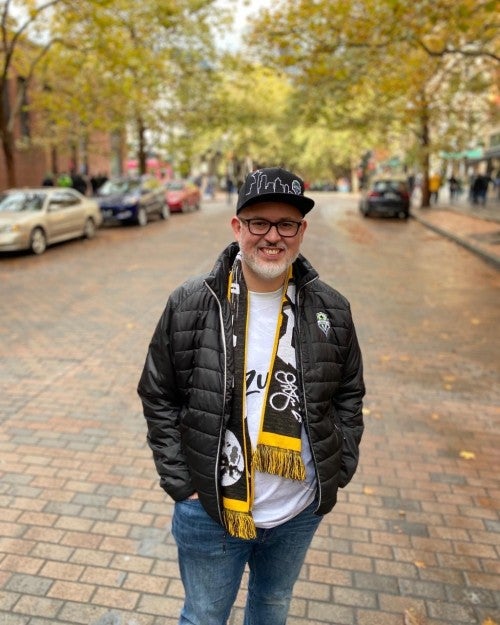 Jonathan earned his MBA in IT Management, and it was just three months later that he landed his dream job with Nintendo.
"I am applying almost everything I learned in my MBA to what I'm doing in my day-to-day at Nintendo," he added. Courses in leadership, finance, strategy, and IT helped prepare him for the daily challenges of leading the service desk team at Nintendo. He is able to better solve problems, coordinate team efforts, and work with other managers thanks to his MBA experience.
As far as advice for other students goes? Jonathan has one thing to say. 
"Just pull the trigger. Just hit submit before you change your mind. Let your application go through and just take it from there!"