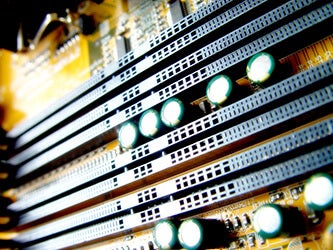 At 55 years old, WGU Missouri student and IT professional Michael Wilde believes you can never stop learning in his line of work, or you will become obsolete. That reasoning is, in part, why he returned to school to pursue his Master of Science in Cybersecurity and Information Assurance.
Michael earned a bachelor of science from a traditional university years ago and has been working in computer repair and networking for over 25 years. 
While it wasn't a prerequisite for a job, Michael chose to pursue his master's degree through WGU Missouri as a personal goal. He knew that completing his graduate degree and earning corresponding industry certificates would help validate his experience and fill in the knowledge gaps. 
"Every day, something changes in the IT field," he said. "Looking back on what I was doing with computers and networking 20 years ago, I realize that most of that is gone. You have to keep current with IT and IT security – whether it be through formal education like WGU, security conferences or online blogs and infosec websites."
As the current chief information officer for The Bank of Versailles in Versailles, Missouri, Michael leads a busy life juggling his job, family and schoolwork. He chose WGU Missouri due to its flexibility, flat-rate tuition and competency-based format.
"WGU is an excellent opportunity," he said. "You learn and complete courses at your own pace. You may complete five courses in one term, or you may only complete two courses. Either way, the price tag is the same for that six-month period."
Before enrolling, Michael assumed that his extensive experience and background meant WGU's competency-based format would be easy. He quickly determined that was not necessarily the case. 
"I found out that 'competency-based' and the pass/fail grading system do not equal easy," he said. "I was able to move quickly through Risk Management and Secure Network Design but knew little about Cyberlaw or Secure Software Design. I knew Policies and Standards but hit a wall with Ethical Hacking."
Michael says his family has been very supportive of him while he has been pursuing his degree and gives him the time he needs to study.
"I try to put in two hours of study time each night after work, and four to five hours on Saturdays and Sundays," he said. "You have to be committed to make this work. I've had to sacrifice my 'relaxation time' for study time. I'm very conscious of any time commitments outside of work and WGU."
His hard work is set to pay off for Michael. He only has three more courses to complete before he earns his master's degree. He believes that his education through WGU will give him the advantage needed to advance in the IT industry.
"Predictions are that there will not be enough qualified IT and IT security workers in the near future," said. "It is necessary to get the certifications and degrees companies are looking for, to stay competitive." 
WGU has been exactly what Michael was looking for in a university and more. 
"As someone who is working a full-time job, has a family to support and wants to save a truckload of money on expenses tied to earning a degree, WGU exceeded my expectations of what college could be," Michael said.