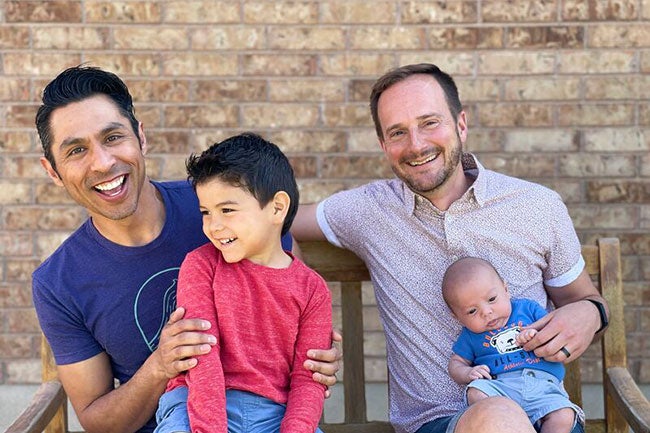 "Paid parental leave is so much more than 'extra time off'—something I didn't fully understand until WGU gave me the life-changing experience of three months off with my newborn son.

"My husband, Tito, and I are foster parents who have now adopted two sons who started their lives as foster babies in our home. Work-life balance has always been a hallmark of working at WGU, but when we brought our first son, Oliver, home from the hospital, WGU had not yet introduced its 12-week parental leave policy. The flexibility of working at WGU made it relatively easy for us to transition into parenthood, but adjusting to diapers and sleeping schedules while also thinking about tomorrow morning's big meeting was still a lot to take on.

"Four years later, when Ethan was born and came into our home, I was lucky enough to be one of the first WGU employees to take advantage of the new paid parental leave policy. I'll admit that at first I was just looking forward to my first work-free summer since high school. Little did I know how much it would mean for me, my family, and my relationship with this new little person. Three months of fully focused family time is a true gift—a chance to bond with a newborn baby in a way I didn't fully realize was possible; a chance to reconnect with my husband and sync up on our parenting strategies; and an opportunity to give Oliver lots of love and one-on-one attention as he, too, adjusted to the new realities of big brotherhood.

"WGU truly cares about its employees, and that shows in its benefits. Paid parental leave is just one more way WGU's leaders have demonstrated to me that they care about me, my family, and our wellbeing."
— WGU employee