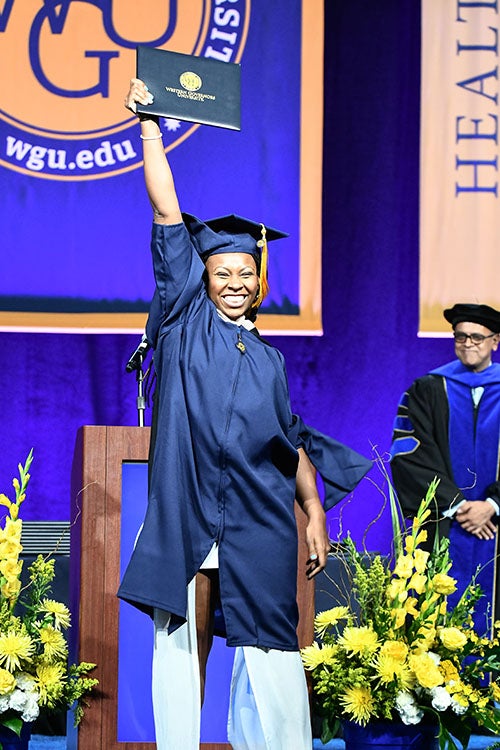 Created through a partnership between the State of Ohio and nonprofit Western Governors University, WGU Ohio is a state-endorsed, online, competency-based university offering, high-quality, affordable degree programs for working adults in the state.

Why is WGU Ohio being established?
Establishing WGU Ohio adds additional capacity to the state's higher education system. Currently, there are about 1.3 million Ohio adults who have completed some college but have no degree. A trained and educated workforce is vital to the state's economy, and WGU Ohio provides another high-quality option for adults who wish to complete a bachelor's or master's degree in high-demand areas such as K–12 teacher education, healthcare, business, and information technology. WGU Ohio addresses the needs of busy adults who, due to work and family obligations, need a flexible opportunity to earn a respected degree. 

How is WGU Ohio being endorsed?
The endorsement of WGU Ohio by the Chancellor of the Ohio Department of Higher Education was authorized by the Ohio General Assembly and then signed by the Governor on June 30, 2017. Programmatic approvals by the Department of Higher Education were additionally signed by the Chancellor on February 22, 2018. WGU Ohio will be self-sustaining on tuition and will not require state funding. 

Are WGU Ohio students eligible for federal and state financial aid?
Like all WGU students, those living in Ohio are eligible for federal financial aid. In addition, students in Ohio are eligible for the Ohio College Opportunity Grant (OCOG) beginning in September 2018. WGU also offers many scholarships – last year, the university awarded more than $10 million in need-based scholarships nationwide.  

WGU Ohio operates under the accreditation of Western Governors University, which is regionally accredited by the Northwest Commission on Colleges and Universities. Degrees will be granted under WGU's current accreditation.

How is WGU Ohio governed?
A wholly controlled subsidiary of Western Governors University, WGU Ohio is led by Ohio-based Chancellor Rebecca L. Watts. (See Chancellor bio for more information). WGU Ohio operates under the guidance of an Advisory Board that will include corporate, community, and education leaders from the state.

Where is WGU Ohio located?
WGU Ohio's offices will be located in Columbus. However, because WGU Ohio is an online university, students live throughout the state, accessing their coursework and working with faculty remotely.

Does WGU, a national university open to residents of all 50 states, already have students in Ohio?
Yes, there are currently about 2,200 students in the state, and more than 2,700 Ohioans have already graduated from WGU.

If WGU is already available to Ohio residents, why establish WGU Ohio?
The establishment of WGU Ohio allows us to dedicate resources to increasing statewide awareness of the university and its programs, thereby expanding access to high-quality higher education throughout the state. In addition, a state-endorsed, locally based university enhances credibility among students and employers.

When will Ohio residents be able to enroll in WGU Ohio?
WGU Ohio expects to begin enrolling students August 1.