Join us the week of April 18–21, 2017, as we discuss issues facing the global environment in celebration of Earth Week. WGU's outstanding faculty will lead these free, web-based discussions on a range of topics. To join, visit https://wgu.adobeconnect.com/earthdayseminar/ at the scheduled time, and dial in via telephone to 866-962-6634 participant code: 858-83-815# for audio.
People in context: reexamining population debates in the 21st century.
Monday, 17 April, 11 a.m. MT
After an extended hiatus, the issue of the global human population is once again receiving attention. Major scientific organizations are revisiting the subject and calling for its return to environmental, political, and economic discussions. However, what "the issue population" means is relative to how it is framed and discussed. A cursory examination of its past designations in politics, economics, and environmental philosophy shows its significance, but a historical understanding of the population problem can help re-contextualize the issue of population for the purpose of reconstructing and redirecting inquiry. A rethinking of the debate should consider 21st century challenges, such as the problem of scale and stabilization, the environmental, sociopolitical and economic challenges brought about by current demographic trends, and the need for a critical examination of our values and habits in effecting meaningful social change while providing an ecologically sustainable world for seven billion persons and counting.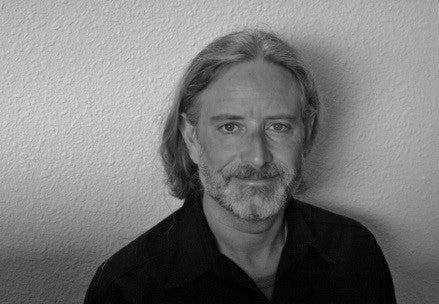 Tim McCune, Ph.D. Course Mentor, General Education
Tim McCune has a PhD in philosophy from Southern Illinois University. His graduate work centered on Classical American, Continental, and environmental philosophy, and his academic interests include ethics and social-political philosophy. He has taught courses in logic, ethics, environmental ethics, as well as various history of philosophy courses. He has been tutoring and teaching at the college level for fifteen years. He has been with WGU since January 2013 and resides on the redwood coast of Northern California.

Celestial connections: Vincent Van Gogh's 'The Starry Night' and the pedagogy of astronomy.
Tuesday, 18 April, 11 a.m. MT
Vincent van Gogh's The Starry Night (1889) is one of the most famous works of art in the world; its beautiful, swirling night sky familiar to us all. In this presentation, I will discuss the history of the picture and highlight just some of the ways in which the work functions as an excellent exemplar of the potential for pedagogical cross-pollination between the humanities and other academic disciplines, with a focus upon astronomy.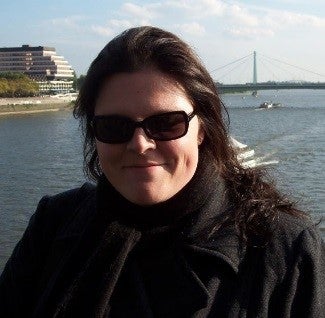 Hope Walker, MA, MPhil Course Mentor, General Education, Humanities
Hope Walker earned a BA in the History of Art from Seattle University, an MA in the History of Art from the American University in Washington DC, and an MPhil in the History of Art from the Courtauld Institute of Art in London. Her areas of expertise include transnationalism among Netherlandish painters in Tudor London, Sienese painting during the Trecento, and American Outsider art. She has extensive experience teaching the history of art and the humanities at a university level. Recently she has published several articles on Netherlandish painters active during the Tudor era in a variety of peer-reviewed journals and books. Her website, HansEworth.com, functions as a catalogue raisonné of one such artist. In her personal time, Hope enjoys reading, travel, gold panning, and photography; she lives in Washington with her boyfriend, John, and her cat, Couie. Hope has worked at WGU as a Course Mentor in the Humanities for nearly two years.

Purposeful alternatives to protest: engaging & educating the public about science.
Wednesday, 19 April, 12:00p.m. MT
While not every scientist or science educator is able to "March for Science" nationwide on Saturday 22 April, there are many opportunities every day to keep science in public view and under friendly gaze. In the short term, give the public positive experiences with community participation, citizen science, and common ground. In the long term, provide support for pro-science views, organizations, and people, including political candidates.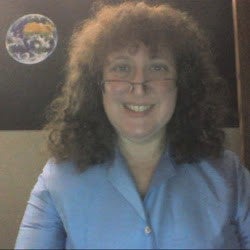 Suzanne Metlay, Ph.D. Teachers College, Secondary Education Science, Geosciences
Suzanne T. Metlay, Ph.D. leads the Geosciences Education program in WGU's Teachers College and assists students with science Praxis and state content exams. Currently Vice-President of the National Association of Geoscience Teachers (NAGT) Teacher Education Division, Suzanne has been full-time astronomy faculty at Front Range Community College, Colorado; Operations Director at Secure World Foundation (private non-profit for space sustainability); Education Programs Manager at Fiske Planetarium, University of Colorado at Boulder; and a member of the Antarctic Search for Meteorites (ANSMET). Passions include talks at local astronomy clubs ("All-American Eclipse" is coming on 21 August 2017!), and anything Orphan Black or Doctor Who.
Really? Vaccination reduces population growth and, thus climate change.
Wednesday, 19 April, 7:00 p.m. MT
Join me to learn how vaccines work and why global vaccination campaigns reduce population growth. In turn, reduced populations lead to reduced climate change, reduced global instability due to pressures on natural resources and children living healthier and longer lives in developing and developed countries.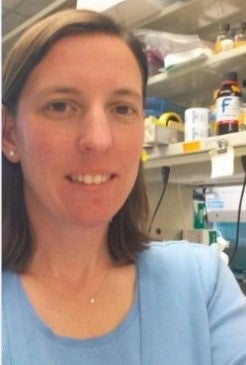 Kara Lukin, Ph.D. Course Mentor, General Education, Natural Science
Dr. Kara Lukin holds a BA in biology and international relations from Smith College and a PhD in immunology from the University of Colorado. She has 20 years of experience in biological research and science education (K-24). Her scientific research spans the development and survival of cells of the immune system, childhood leukemia and peroxisome-related genetic disorders. Kara created a program for teachers to translate their own authentic scientific research into the classroom and remains active in STEM outreach. She believes engaging strategies which harness people's interests to build effective, active learning strategies allows everybody to master science and apply it to improve their lives and communities.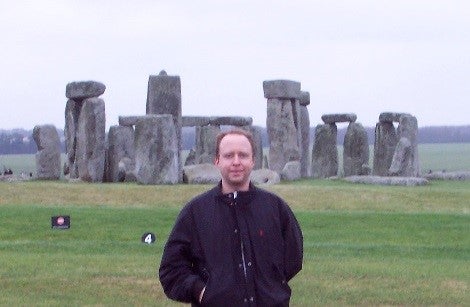 Kara Lukin, Ph.D. Course Mentor, General Education, Natural Science
Dr. Jeff Edmunds holds a BA in mathematics from Portland State University and a PhD in mathematics from the University of Arizona. His research focuses on mathematical modeling of competing species. An article that he published in 2003 in the Journal of Animal Ecology on the competitive exclusion principle received a write-up on the cover of SIAM News, the monthly newsletter of the largest international organization of applied mathematicians. Jeff has taught introductory mathematical modeling with a focus on environmental awareness, and developed a course on mathematical modeling for high school teachers in a master's degree program. He believes that tying mathematics to relevant applications is a great way to increase student motivation.
Tropic cascades and biodiversity: the importance of eating and being eaten.
A look at predator/prey relationships and what happens when a group doesn't come to the table.
Thursday, 20 April, 11:30 a.m. MT
What are the community and ecosystem consequences of removing a species, either directly or indirectly through human activity?  Do you know that removing fish from ponds could decrease reproduction of terrestrial plants? Removing species from the food chain can affect species a few links away from the removed species. This effect is referred to as trophic cascade. During our presentation, we will introduce attendees to trophic cascades and the importance of each species in the food chain. Through examples, we will demonstrate the value of species to communities, ecosystems, and to us. We will show the importance of biodiversity through predator/prey relationships as they relate to community trophic structure.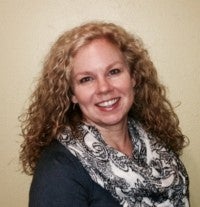 Ellen S. Browning, Ph.D. Course Mentor, General Education
Ellen Stringer Browning received her BFA from Stephen F. Austin State University and her MS in Biology and PhD in Quantitative Biology while studying behavioral ecology at the University of Texas - Arlington.  Her main research interest is prey choice of carnivores under varied conditions.  She has researched foraging latencies of captive meerkats with regards to novel foods and their response times to natural vs. artificial foraging enrichment regimes.  She has also studied seasonal and habitat-based prey choice of wild bobcats in desert ecosystems. Ellen joined WGU as a General Education Course Mentor in 2015 and currently supports the Integrated Natural Science (C451/INC1) and Integrated Natural Science Applications (C452/INT1) courses, as well Introduction to Biology (C190) and the Natural Science Lab (C683). She looks forward to sharing her enthusiasm for ecology with the WGU community during Earth Week.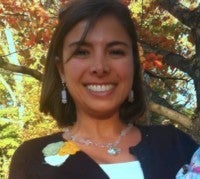 Ramsa Chaves-Ulloa, Ph.D. Course Mentor, General Education, Natural Sciences
Ramsa Chaves-Ulloa got her bachelor and master's degrees in biology from the Universidad de Costa Rica, her home country. She obtained her PhD in Ecology and Evolutionary Biology from Dartmouth College, in New Hampshire. Ramsa's research focuses in understanding how living and non-living components of ecosystems interact, and the effect of human activities on these interactions. Ramsa has researched the effect of hydroelectric energy production, mercury (a byproduct of carbon-fueled power plants) bioaccumulation, and human land use on stream and riparian communities. Ramsa joined WGU in 2015, and currently supports the Integrated Natural Science (C451/INC1) and the Applications lab courses (C452/INT1), as well as the Introduction to Biology (C190) and the Natural Science Lab (C683). During Earth week, Ramsa wants to share her passion for the environment with the WGU community.

Wetland status in Minnesota since the 1850s.
Friday, 21 April, 12:00 p.m. MT
Wetlands are among the most productive ecosystems in the world and are comparable to rain forests and coral reefs. Since statehood, Minnesota wetlands have decreased significantly in acreage. Beginning in the 1970s, Public policy has changed towards an emphasis of protection of these wetland resources. This positive attitude lead the Minnesota legislature to enact the Wetlands Conservation Act in 1991, which, in part, required a 'no net loss' of wetlands. In 2006, a statewide wetland-monitoring program was initiated to assess status and trends of both wetland quantity and quality.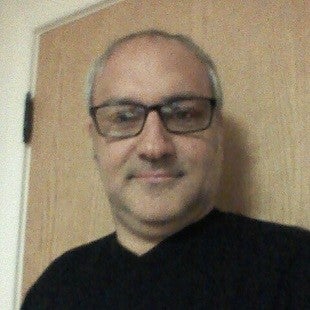 Vladimir B. Zivkovic, Ph.D. Course Mentor, General Education, Physical Science
Throughout his career and prior to joining WGU, Dr. Zivkovic has worked as an environmental consultant for about 7 years as well as owning his own geophysical consulting company. He completed his Master of Science (2006) in geology at the University of Memphis with his thesis topic on groundwater geochemistry of the Chesapeake Bay Impact Structure. He then completed his PhD (2012) investigating the St. Martin impact structure using multiple geophysical survey methods.