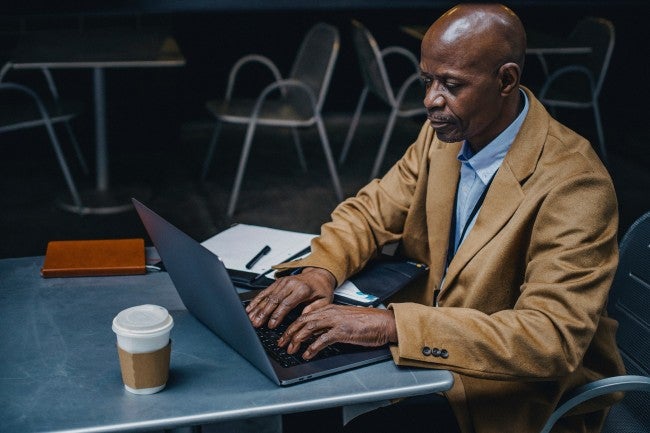 With a business management degree under your belt, the possibilities of a thriving career are limitless. The primary responsibility of a business manager is to run a business. You'll oversee the administrative tasks for a business, but depending on the company or organization you're working for, the role can encompass a wide array of duties, including marketing and budget analysis. To qualify and to increase your chances of being successful as a business manager, you should have a firm grasp of accounting, marketing, and administrative procedures. Typically, this is a role with a wide range of responsibilities, hence the boundless opportunities to create an incredible career. Business administration or management has a focus and objective in the strategy, function, and overall process of an organization.
Fields of study in business management.
Once you've earned your business management degree, you'll be ready to explore the job market. Note that many jobs in the business world require business management skills but may not go under the title or definition of "business manager" per se, a reflection of how vast this field is. It's good practice not to rely on the job title or definition alone when searching for job opportunities and to peruse a job's list of responsibilities, objectives, and functions instead to see if your business management education and background match up. Think in terms of jobs related directly to your degree and jobs that could be useful if you had a business management degree. Here are some examples of each: 
Jobs directly related to a management degree:
Business analysts evaluate and analyze data, create solutions, collaborate with a variety of teams, and have a firm understanding of information technology. They utilize resources to define an organizational system that works for the entire team.


Chartered management accountants are all about number-crunching and possess the keen ability to explain complex financial data clearly. Their strategy focuses on management of money and budgets.
Data scientists transform raw data into meaningful information that organizations can use to improve their businesses. They define what data is important for upper management to utilize and help drive strategy and decision.
Insurance underwriters assess the risk of insuring a person or company. They use their resources to define the best options when it comes to taking on risk. 
Project managers are the ultimate taskmasters, tracking work to be completed, setting deadlines, and assigning tasks to project teams. Business administration skills directly connect to what project management is all about, particularly when it comes to organization, delegation of resources, the definition and scope of a project, and more.

Supply chain managers are responsible for the movement of goods, from manufacturers and suppliers to the customer. They oversee every stage of production flow, from purchasing raw materials to delivery of the final product.

Jobs that could benefit from your degree:
Construction managers oversee every stage of a building project, ensuring that it is completed safely and within an agreed budget and time period.


External auditors analyze financial records and other data to give businesses a clear snapshot of how they're performing and make recommendations for improvement.
Human resources officers ensure that organizations are properly and sufficiently staffed and that development opportunities are available to employees to enhance their performance and achieve a company's business goals.


Retail managers oversee the daily operations of a store or department with the ultimate goal of maximizing profits. They manage promotions and staff and ensure customer service standards are always met. 
Sales executives sell a company's products or services to customers. They are responsible for winning new business, maintaining good relationships with existing clients, and gaining repeat business.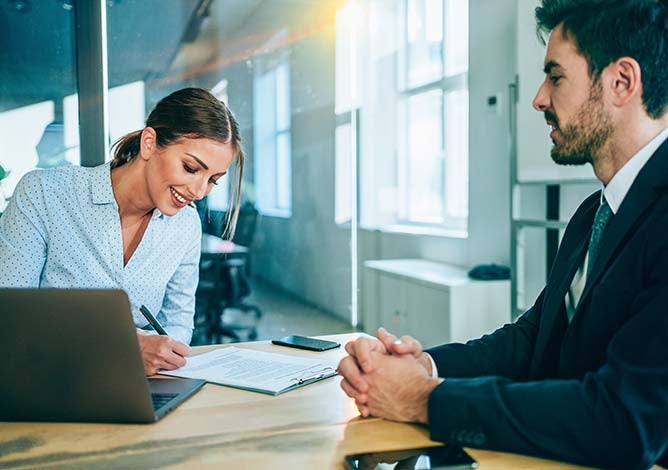 What does a business manager do?
The role of business manager encompasses two disciplines—business and management—a duality that reiterates the vastness of this field. And as vast as this field is, so too is a business manager's responsibilities. In general, business managers organize, analyze, and oversee. They are in charge of all support services for an organization—from managing business and financial affairs to ensuring employee efforts support organizational goals to providing overall management of financial operations, marketing, and administration.
Don't be too overwhelmed if a job description you come across boasts a long roster of responsibilities. It's all par for the course in this diverse, vital, in-demand role. Here's a snapshot of other daily duties the position might require—a handy reference as you navigate your way onto and through this exciting career path. 
Supervise administrative staff.

Train new employees. 

Create work schedules and budgets.

Review contracts 

Keep thorough records. 

Set deadlines for business goals. 

Develop and implement procedures to improve business operations. 

Maintain and repair workplace equipment. 

Ensure a business space's health and safety standards are met. 

Meet with outside vendors and address customer issues and inquiries. 

Interact with company executives. 

Assist with event planning. 
How do I become a business manager?
The first step to becoming a business manager is to earn a bachelor's degree in business administration, accounting, finance or marketing then consider obtaining an MBA in management or accounting after you've gained a good amount of experience in the field. To succeed as a business manager—or in any job which requires business management experience—it's important that you bring a solid foundation of essential skills to the role. They include the following: 
Strong leadership skills. Employees will look to you for leadership and motivation, so be prepared to inspire them to excel. 

Good interpersonal and problem-solving skills. Business management is an individual role but far from solitary. You need to be able to work well with others and a variety of personalities because you'll be managing staff, collaborating with multiple teams, and interacting with executive leadership. 

Basic computer skills. You don't need to be a tech geek to perform your role well, but it certainly helps. 

Strong analytical abilities. Shifts in production flow, high volumes of data, managing a budget—it's all in a day's work for a business manager. From these facets of the role and more, you'll need to be able to foresee the demands a company might face and possess the ability to analyze company procedures to make improvements. 

Scheduling and budgeting skills. People, production, pricing—this will likely all come into play, so you'll need these skills to manage it all efficiently and effectively. 

Strong accounting skills. This will serve you well because many companies nowadays are seeking candidates with a background in finance—someone who can help with cutting costs. 

Multitasking ability. A business manager is a highly demanding role, so you must be able to juggle multiple responsibilities and handle a high volume of stress. 
Business manager salary and job outlook.
Overall, the job outlook for business managers is positive, according to the Bureau of Labor and Statistics, which reported expected growth by at least 15% in the next 10 years. Payscale and Glassdoor reported a median annual salary of $62,325 and $73,256, respectively, while LinkedIn reported $87,500. Business manager salaries vary widely across the U.S. and are influenced by location, level of work experience, and skill set. Payscale also reported project management, problem solving, and financial reporting among the top skills that affect salary. 
Business management can be a fiercely competitive field, but because it is a part of so many other jobs, this leaves the field much more widely open. With a degree in business management from WGU, you will be prepared to take your career in a variety of different directions, boost your earning potential, and you will always be in demand because the skills and knowledge you learn can be used in several different industries. Find out more about WGU business degrees and how they can help you launch an amazing career!