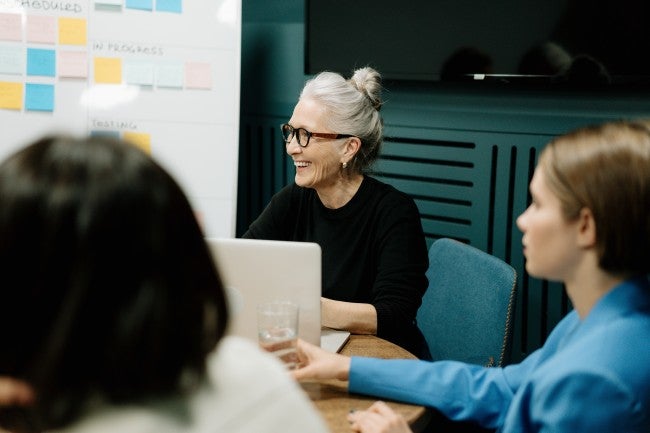 A chief technology officer (CTO) is a top executive that oversees the entire information technology department and is responsible for integrating business needs and requirements into IT planning and operations. It's important to distinguish their role from that of chief information officers (CIOs), whose job description focuses on the technologies that run a business internally by managing its infrastructure. Chief technology officers have a job description that focuses on creating technology to sell to customers and growing the business externally. CTOs and CIOs often work together to combine their technical and engineering knowledge for the benefit of the whole company.
At companies big and small, chief technology officers take the lead on all technological decisions and usually report directly to the CEO, CIO, or another C-level executive. Their primary responsibility is to understand and implement technologies that help the company achieve its business goals and objectives. Chief technology officers can be categorized into one of four job types, although it's not uncommon for a CTO job to be a hybrid of all of these.  
Infrastructure Commander. This job category of chief technology officer manages the company's overall technology roadmap, overseeing the process of implementing new technologies, maintaining networks, and securing data. 

Technology Planner. Technology changes virtually overnight, leaving businesses scrambling to keep up. It's this type of chief technology officer's job responsibility to cull through the new technologies and decide which of them best align with company goals. 

Consumer-Focused Strategist. The chief technology officer's job description here is the company's target demographics and setting technical projects in motion that best support a positive customer experience. 

Deep Thinker. The focus of this job description is thought leadership. This type of CTO has a deep understanding of technology trends and target markets and harnesses this knowledge to inform the development of corporate strategy.
All CTOs are likely to have the following additional responsibilities in common:
Leading technology teams in everyday operations.

Creating technology strategies for the development of an organization.

Monitoring management of all hardware, software, databases, and licenses.

Determining when a company's systems and technology need to be updated.

Reviewing products or systems to determine their potential value to the company. 

Guiding strategic business decisions and resources allocation.

Staying abreast of digital trends and understanding how they can impact business.

Ensuring technological processes follow federal guidelines for privacy and security.

Reporting to the CIO or CEO about engineering success, software needs, and more.
How much does a CTO make?
According to PayScale, the average annual base salary for a CTO is $162,367. This base salary may increase in the coming years, as the U.S. Bureau of Labor Statistics (BLS) expects the number of top executive positions, including CTO positions, to increase by 4% between 2019 and 2029. CTO salaries obviously depend on an organization's revenue but are also determined by an individual's degree of knowledge in the following key areas: software architecture, IT management, strategic business management, project management. The more experience a CTO has in these areas, the bigger the paycheck. 
As with any executive position, it takes a great deal of time and work experience to become a CTO. An online bachelor's degree in business or IT is the best starting point. From there, you may want to pursue an MBA in IT to prepare you for the leadership and business management responsibilities that come with the role. A master's degree will also put you at a competitive advantage. While a bachelor's in IT covers the basics (such as math, software design, and programming basics), a master's program teaches students how to combine technology, business operations, and human resources to create integrated solutions to business problems—in other words, what a CTO does on a daily basis. 
What is the career path of a CTO?
In addition to a bachelor's and master's degree, you need to acquire real-world work experience and lots of it. CTOs need to have a solid foundation of technical, financial, and organizational experience. In fact, the BLS estimates that an aspiring CTO may need to have over 15 years of work experience in various IT roles before qualifying for the job. CTOs need to be skilled in many areas of expertise and constantly need to keep up with the fast-paced business world. So load up as much as you can on courses (and job opportunities) in IT management, project management, information systems management, data analysis, cybersecurity, strategic business management, and business systems analysis. Check the credentials of most CTOs and you're likely to find that they were promoted from one of the following roles: IT director, IT manager, operations director, or enterprise architect. Work your way up to one of these positions, then all the way to the top from there.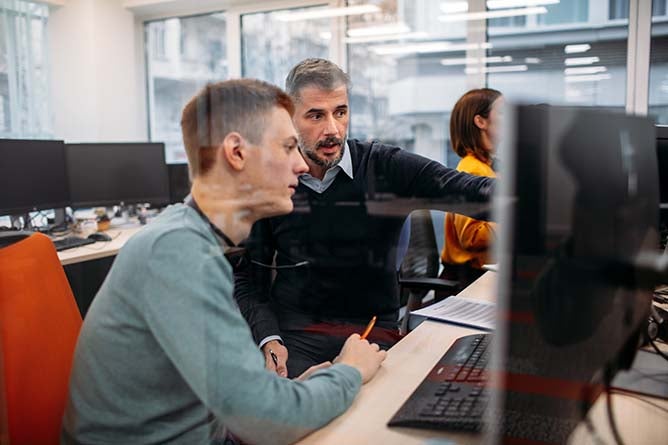 The skills and attributes of a CTO.
What makes a great CTO? There isn't just one single definition. But in addition to having a university education and extensive work experience across many disciplines within the realm of business and IT, a CTO must be proficient in the following skill areas:
Business. Fluency in finance, business modeling, and project management is crucial to the success of CTOs. Since they lead organizations by developing and implementing strategies, they must have a solid understanding of their company's business needs to support them in these efforts. 

Communication. Successful CTOs communicate clearly with all members of the organization and are open to feedback on how products and processes can be improved. IT employees and executives alike look to them for their guidance on technology strategy and direction. 

Decision-making. CTOs make decisions on multiple factors that support the company's business goals—from purchasing new technologies to implementing cost-cutting measures to changing vendors or outsourcing services. 

Leadership. The best CTOs have the confidence to lead multiple teams and motivate them toward a shared goal. They know that this helps drive efficiency. Successful CTOs also know how to delegate responsibilities and serve as a mentor when needed.  
Organization. CTOs typically manage several departments, ranging from network infrastructure to help desk support to security, ensuring that each department is staffed with the right expertise and works cohesively with one another.
Pursuing a CTO position requires an individual who embraces challenge and change, is willing to put in the work, and has the will and stamina to climb the IT leadership ladder. If that individual is you, WGU can provide you with the relevant knowledge, skills, and  resources you'll need to succeed. Learn more and get started today!