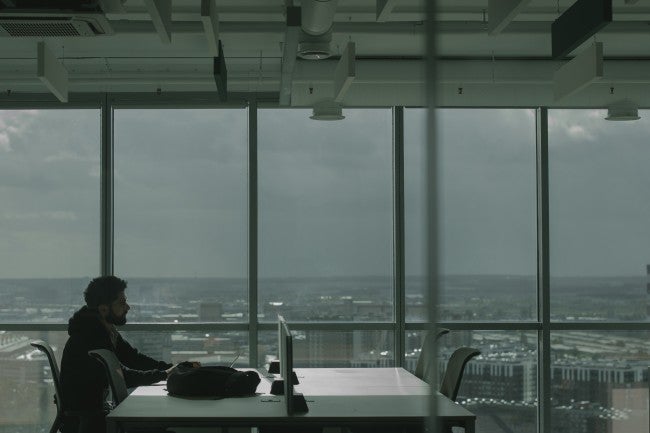 As the use of technology continues to skyrocket in all industries, so does the demand for skilled chief information officers (CIOs). Also known as a CDIO (chief digital information officer), a CIO uses technology and computer systems to drive and support an organization's mission and goals. In addition to top-notch technical savvy, a CIO must also possess a wealth of business knowledge and skills. CIOs lead the IT efforts for organizations big and small. Within large organizations, they focus on a specific area such as information systems or electronic data processing. A smaller organization's CIO typically oversees the IT department and its daily operations. No matter what size of organization, the role of CIO has evolved as quickly as technology has. CIOs used to just maintain a company's computers, networks, and databases. In response to a rapidly changing world, their role has expanded to cloud computing, data analytics, wireless communications, and mobile devices.
CIOs rank among the other C-suite executive positions (CEO, CFO, COO, etc.). Some organizations have both a CIO and a CTO (chief technology officer). What's the difference? Think in terms of direction. A CTO looks outward, creating technology to sell to customers while a CIO looks inward, managing infrastructure for business operations. The following are key responsibilities of CIOs that further differentiate them from CTOs:
Analyze how new technologies can benefit or improve processes at all levels of an organization. 

Establish strategies and goals for the IT department.
Strategically select, implement, and manage suitable technology to streamline internal operations for optimization. 

Design and tailor tech systems and platforms to improve customer experience.

Guide IT professionals and other staff within the company on integration of new systems. 

Build and establish partnerships with IT providers.

Oversee and ensure optimal performance of networks and computer systems. 

Develop and direct IT-related projects.

Stay current on advances in technology as well as trends in order to keep the company competitive and spur growth. 

Suggest actions and advise management on cost, value, and risk analysis of information technology. 
How much does a CIO make?
As of October 2020 and based on nearly 400 salaries reported, popular job search sites Indeed and Glassdoor report that the average base salary of a CIO in the U.S. is around $130,000 and $175,000, respectively. The U.S. Bureau of Labor Statistics (BLS) reports an average salary of around $146,000 based on 2019 salary data. The noticeable gap between these figures is a strong indication of this profession's wide salary range. Besides the amount of salary data and each organization's criteria to collect it, other factors that influence the CIO's salary include size of the company, breadth of responsibility, location, and cost of living for that location.  
Chief information management jobs are in high demand, and this demand shows no signs of slowing down. From the same report on salaries, the BLS projects that the field of computer and information systems management will grow 10% by 2029, notably much faster than the average growth rate for all occupations. The field promises continued growth as more and more companies are relying heavily on IT and computer systems and "increasingly expanding their business to digital platforms." This surge in demand for technology needs a workforce that can run it, sparking demand for a thoroughly modern hybrid of professionals who are highly experienced in both business and technology.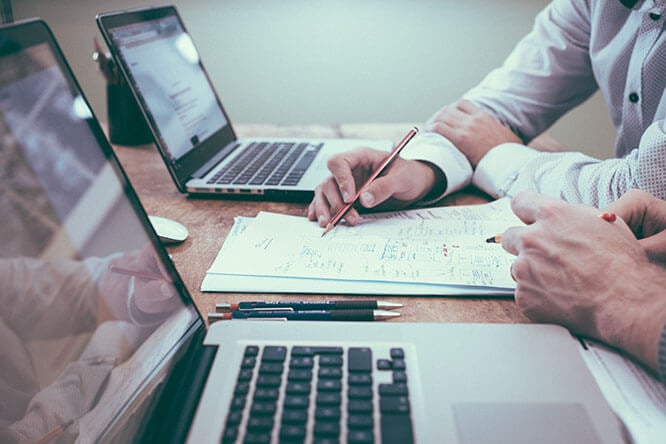 Chief information officers are high-level executives who've had a great deal of education and experience. Although smaller companies might require less experience, many businesses require at least 15 years of professional experience in addition to an MBA. That's what it takes to land this major leadership role in which you're responsible for overseeing an entire organization's technology initiatives. Follow these fives steps and put in the work to boost your chances at becoming a CIO someday. 
Earn a four-year degree. There are various online degree programs, including computer science and internet technology, available for students interested in leadership as well as corporate technology careers.

Beef up your project management skills whether it's at your current job, in an entry-level job, or even in your community as a volunteer. 

Determine a specialty or niche that speaks to you and build your credibility in that area. Perhaps cloud computing, cybersecurity, or software development. 

Gain experience in information technology governance. This is the formal structure that ensures a company's IT investments support business objectives. IT governance offers numerous benefits to a business, such as aiding in compliance, strategic planning, and performance measurement; helping convert strategic goals into IT projects; and reducing IT risk. You'll need insight, skills, and knowledge in this area, so although it's considered more advanced career experience, it definitely doesn't hurt to start thinking about it early. 

Earn an MBA. While there is no specific education required for a CIO, you should at least earn an IT bachelor's degree. Some organizations may require you to have gone through an IT master's program. You can't go wrong earning an MBA with a concentration in IT management (many a CIO has done so).   This particular focus would include courses like computer security and database management systems. Business courses that strongly benefit the CIO career path include project management, innovation strategies, risk management, and managerial economics.
Skills a CIO needs to succeed.
It takes more than impressive, abundant credentials to land the role of CIO. Take note of the following skills and qualities all successful CIOs have in common. 
Change management skills. Every company is bound to be affected by changes in technology. Change management skills give CIOs the ability to help every level of the company adjust accordingly. 

Leadership skills. CIOs must lead and motivate teams so that they are efficient and effective. 

Interpersonal skills. CIOs need to possess strong oral and written skills in order to effectively communicate with teams at all levels of the company, especially when it comes to implementing new strategies. 

Strategic planning skills. Strategy is constantly on a CIO's mind. Having this skill thoroughly sharpened helps them develop new technologies that bolster business processes.

Analytical skills. An effective CIO is able to analyze problems and determine the best ways to solve them.

Organizational skills. It's not uncommon that a CIO oversees multiple departments within a company. With this level of responsibility, the risk of chaos is greater, so it's crucial that a CIO be well structured and organized to ensure the business runs smoothly and efficiently. 
Every day, CIOs bring the worlds of business and technology together to help guide their organizations toward success. If this unique, important, in-demand role resonates with you, WGU can guide you down an exciting path from aspiring CIO to thriving CIO. Learn more and get started today!