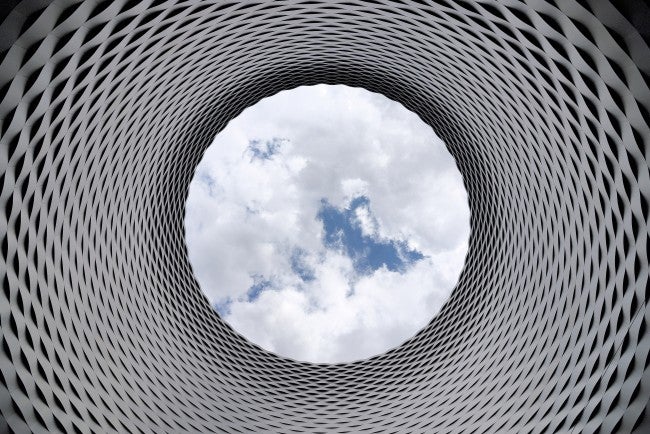 What is the cloud in the field of information technology?
You're not alone if you've had questions about the elusive 'cloud.' Simply put, the cloud is just accessing information and programs over the internet, instead of from your computer's hard drive.  
Sometimes you store data or access your programs on your computer's desktop or in folders. Those data and programs are stored on your hard drive. This is called local storage, and it's not the cloud. This is how computers worked for decades. Downloading applications or saving data to your hard drive was extremely common. Floppy disks, CDs, and zip drives were pretty much the only alternatives. People would download software programs onto their computers to run them. For example, you would download Microsoft Office onto your computer in order to type a paper.
Today, you have the option to utilize the internet to use your programs and save your data. Any time you upload something to DropBox or Google Sheets, you're using the cloud! You can use Google Docs to write a paper right on the internet, instead of downloading an application to your hard drive. This kind of computing uses cloud services to allow your service provider to be exclusively online, instead of an application you have to bring home and run on your personal computer.
How does cloud computing work?
Cloud computing exists because of huge servers that live in data centers. These servers are supercomputers that can store gigantic amounts of information on-demand, and run huge amounts of programs through different service providers. The cloud service you choose is hooked up to these super computer servers, allowing you to have a tiny piece of them to do your computing on Google Docs or DropBox. 
Gmail is another example of how cloud computing works. Your entire email system functions completely online. You access the interface using the internet, use the internet program to receive and write mail, and send out mail online. Everything is created, stored, and accessed completely online, through cloud services. Cloud computing is used for email, calendars, photo editing, storage, presentations, and more. Nearly everything you can think of can be done through cloud computing on the internet. 
To technically be involved in "cloud computing" you have to access your data and programs over the internet, or at least have data synced over the web. As an individual user, you might never know what kind of data processing is happening at the other end of your cloud services. But the giant data centers where your cloud service lives utilize all kinds of software to give you on-demand computing at the touch of a button. It's hard to imagine how much computing is done in these data centers, and how fast it can get from these far away locations right to your personal computer.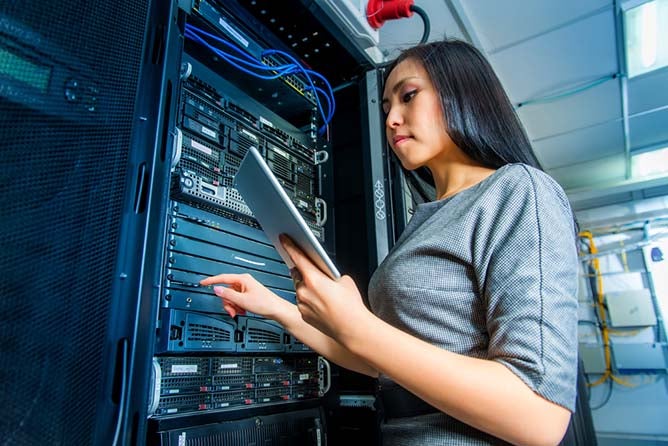 Business and personal cloud computing.
There is a big difference between cloud computing for individuals and cloud computing for businesses. Individuals are just utilizing software and data over the internet, on public cloud systems. Public cloud systems are open to be accessed by anyone. This doesn't mean that anyone can look at your data, there are still privacy elements that keep your data and programs secure. But public clouds can be accessed by individual consumers through subscriptions or payment. Individuals access their software through their own login information and are they part of the larger cloud system.
Businesses can use private, public, or hybrid clouds. They may use a public cloud where a provider offers them security and maintenance of their cloud system within a shared infrastructure. This is great for organizations that want a more cost-effective solution. Organizations that use a public cloud often have specialists that are in charge of working with their third-party to maintain the cloud environment. 
Some businesses use private clouds which can be physically located in the on-site data center. It is a cloud system that is exclusively used by the organization. The business's own IT team maintains this private cloud system. Some organizations are required to have private clouds for security and compliance. Government organizations and certain businesses have to have their own private cloud to meet regulations. There are examples of hybrid cloud systems where both private and public cloud options are used for different elements of the organization. If a business uses a private cloud they need to make sure they have plenty of specialists in their organization that are prepared and equipped to handle their cloud security. 
Hybrid clouds are a combination of the two kinds of cloud systems. So an organization may have a data center for some on-premises work with a physical server, while still using third parties for other cloud computing work that happens elsewhere. Hybrid clouds work to combine these two kinds of cloud computing systems in a way that is effective for the organization. Cloud computing done this way is smart for businesses that have some information they can handle on their own, some software they want to have more control over. But these organizations often don't want to try and handle everything themselves, which is where third party cloud computing comes in. Hybrid cloud gives organizations the opportunity to pick and choose which programs and data they want to run themselves.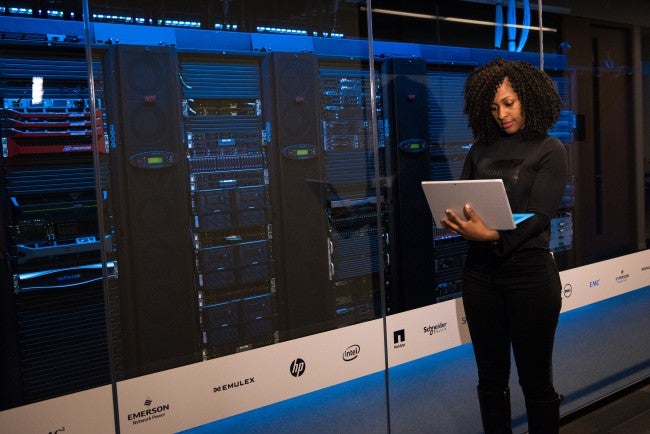 Examples of cloud computing.
Microsoft Office uses a version of cloud computing with web-based applications (internet-only) versions of their programs. Google Drive is part of the Google Cloud, another purely cloud computing service that utilizes apps and storage space to help you do all your work. Google Docs and Google Presentations allow you to do document or presentation work all online. Gmail and Google Calendar can also be considered cloud computing services. Similarly Apple's iCloud is a popular cloud computing option. It's primarily used for online cloud storage, backup, mail, and calendars. Apple also offers programs like Keynote, Pages, and Numbers to cloud users. Amazon has a cloud drive that is mainly used for music and images for clients. Amazon Cloud also can hold books and other digital products you buy from Amazon. Hybrid services like Box and DropBox work in the cloud because they sync your files on local storage, and in the cloud.
Business examples of cloud use are things like software-as-a-service (like Salesforce.com) and platform-as-a-service where you can create your own custom applications. There's also infrastructure-as-a-service (IaaS) where big organizations like Amazon and Microsoft provide rentable space, like Netflix who uses Amazon to provide services to you.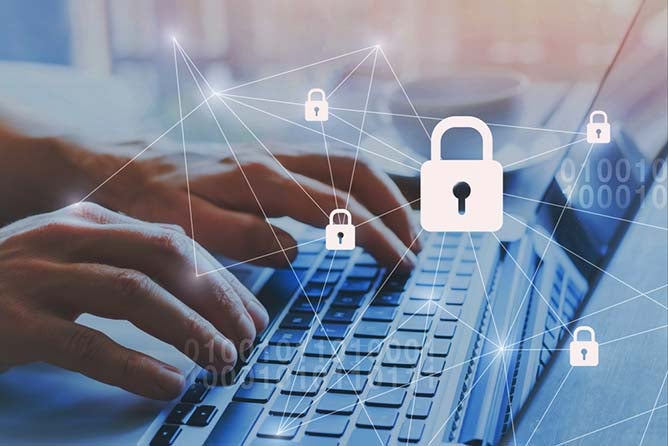 Benefits of cloud computing.
So now that you understand what cloud computing is, it's time to talk about the benefits that it can offer. 
Reduced costs. Cloud computing can help you cut down on costs of local storage, time delays, and energy consumption. Some cloud programs don't have to be paid for, and are free to use. So a business can cut down on some costs by not having to install programs that normally cost money.

Scalability. Businesses can scale much more easily when their information is on the cloud instead of just on local storage. They are able to easily get new programs and utilize them without having to order them for each physical computer.

Collaboration. Individuals and businesses alike hugely benefit from the collaboration options that the cloud offers. Because programs are used over the internet they can be shared easily with others, and multiple people can be working on a program at once. This allows for easy collaboration from anywhere.

Flexibility. When you or your organization utilizes the internet as the home-base you have increased flexibility for how to do your work, who you do it with, and where you can do it.

How to get a career in cloud computing.
There are a wide variety of benefits to choosing cloud computing for yourself or for your business. You've probably been using cloud computing and you didn't even know it! In today's technological world it's always a good idea to understand the options you have for yourself or your business. If you're If the idea of cloud computing is interesting and exciting, you might want to consider a career in it. WGU offers a B.S. in Cloud Computing that can help you pursue this exciting, evolving career.