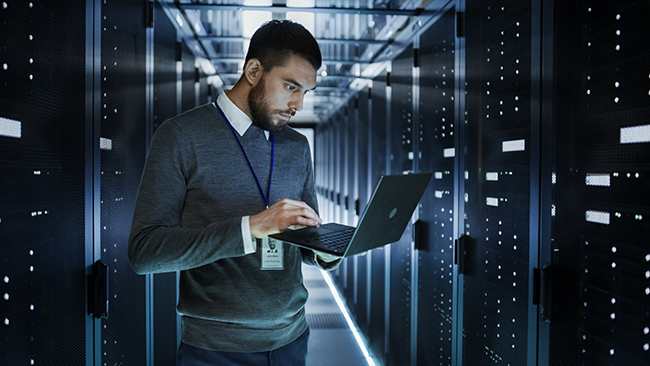 Why consider an IT career? There are as many reasons to pursue a job in IT as there are roles within the information technology field.
For some IT professionals, what gets them excited to go to work is the fact that no two days are the same. For others, it's the chance to be creative or build something that makes peoples' lives easier.
Here's what a variety of IT professionals had to say when asked what they most appreciate about their jobs.
A Different Challenge Every Day
She might only be in her mid-20s, but Matti Phaneuf has already had a broad range of IT experiences.
While studying information management and data analytics, Matti landed an internship with The TJX Companies, which operates department stores including TJ Maxx and HomeGoods. Her internship involved gathering information and developing metrics for the IT security team responsible for provisioning new employees so the team could improve its service delivery.
Upon graduation, Matti went to work full-time for TJX. Unsure of what she wanted to do, she accepted a rotation in which she got to experience different roles and responsibilities. These included working with the robotics team to determine what business processes could be automated, working with the transportation and logistics unit to implement a new transportation software program, and working with the security operations center to improve its threat response and remediation.
Currently, Matti works as an information security incident manager for National Grid, where she puts her problem-solving and data analysis skills to the test in safeguarding large power grids around the world.
"I like that no two days are the same," she says of her career. "Each day is different and brings a different challenge. It keeps you on your toes. I'm never bored, and I'm not doing the same repetitive task every day."
As a teacher in the late 1980s, Pete Just was looking for ways to be more efficient with the limited time he had.
As he began experimenting with an old Apple IIe computer, he discovered technology's potential to enhance his students' understanding and unlock new ways of thinking. At that point, "I was hooked," he says.
With formal IT training and certification, Pete became a technology coordinator and ultimately chief information officer for the Metropolitan School District of Wayne Township, Indiana, where he currently oversees IT operations for a forward-thinking district of 15 schools.
As CIO, he's responsible for setting the vision and strategic planning to ensure Wayne Township uses technology effectively to advance its mission. This includes not only streamlining core business processes but also strengthening teaching and learning.
What Pete loves most about his job is the chance to make a difference in students' lives.
"My calling is to create digital and physical learning environments that help students find their purpose and learn in the best way possible for them," he says. "That's what drives me. Technology can bring the entire world to students' desks and help them explore their interests."
Even IT leaders outside of education are making a big impact on the world, he notes.
"We're shaping the future through IT," Pete says. "We need IT leaders who will work to ensure that IT shapes the world in ways that will be positive for humanity."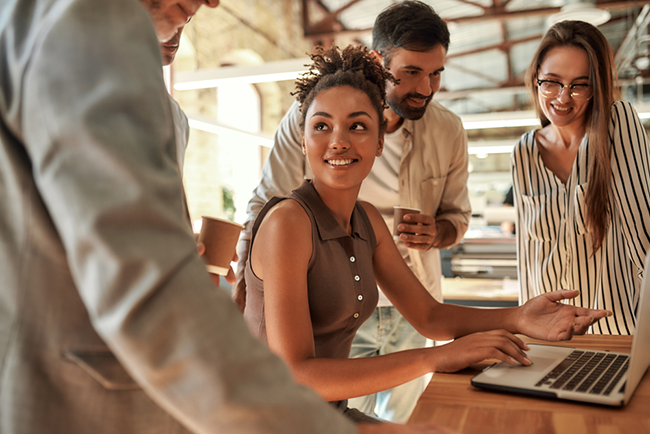 The Opportunity to Be Creative
Jesse Lozano graduated with a law degree, but he soon realized he didn't want to become a lawyer after all.
"I think I had read too many John Grisham novels," he says. The reality of the job didn't match what he'd imagined.
As Jesse was looking for another career option, he recognized there was a big need for web developers, so he switched career paths. Learning how to code satisfied his creative desire.
"I was instantly attracted to this line of work," he says, "because as an individual, I could create products that had a big impact on businesses. I took a lot of pride in the creative process of making something that not only technically worked but also looked nice."
After designing websites for clients for a few years, Jesse co-founded pi-top, a company that provides kits for students to learn coding and robotics through hands-on projects.
Jesse likes the sense of accomplishment he gets from building something either individually or as part of a team. Another aspect of coding and computer science Jesse appreciates is that you can apply it to anything you find interesting.
"Do you like music? Finance? Football? Space? Fashion? You can work in a field that matters to you," he says. "You can find your passion in life and apply your skills toward it—and that's a wonderful thing."
A Wide Range of Career Options
Matti, Pete, and Jesse's stories remind us there are many paths you can take to an IT career, many options to explore within the IT field, and many reasons to enjoy working in IT. If solving problems and designing solutions is your calling, the WGU College of IT offers a wide range of bachelor's and master's degree programs online in information technology. Visit them at WGU.edu.