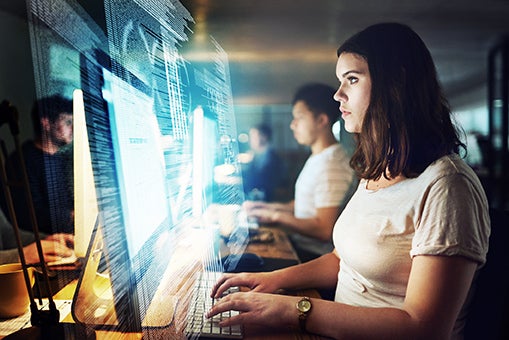 Cyber security analysts have the important role of planning and carrying out the security measures for an organization's network and servers. They are tasked with keeping regular tabs on security, preventing breaches, and working quickly to secure data if a breach does occur. They need to be up-to-date with the latest technology and training in security so they know what hackers are trying to do.
If you're just entering the cybersecurity field, a cybersecurity analyst (sometimes called information security analyst) role is likely to be your first job. This is a fantastic  role to begin your career, as it will help you build a foundation and understanding of information security. 
Why is cyber security important?
As technology grows and evolves, so do the threats that can come with it. Hackers and cyber thieves are getting more and more sophisticated—in turn, our response and protection needs to get more sophisticated as well. Cybersecurity is all about helping an organization keep cyber threats at bay, safeguarding their information, and ensuring that employee and client data is secure. For example, a bank has thousands of clients who all have their personal information stored in computer systems. This allows you to do online or mobile banking or come into the bank and deposit money through the computer. But if someone hacks into this banking system, your information and the information of thousands of other people is exposed. Information security analysts are the people who work to ensure the systems are safe, who run tests to prevent breaches, and who are able to respond quickly and decisively if there happens to be a breach. Without these security analysts, computers and devices would be unsafe for organizations and individuals to use.
What does a cyber security analyst do?
The daily work of an information security analyst will vary based on where they work, but in general, cyber security analysts jobs entail:
Monitoring security access. Security analysts will evaluate passwords, badges, log-ins, and more as they work to keep a site or system safe. They utilize firewalls and information security standards to keep their organization secure.
Performing security assessments. Vulnerability testing and risk analysis help analysts prepare their organizations. Analysts evaluate how they are doing when it comes to security and see where they need to tighten up their standards to ensure information stays safe.
Conduct security audits. Both internal and external security audits are key for security analysts to perform, helping an organization understand how they are doing when it comes to their information systems.
Identify the cause of security breaches. Information security analysts are charged with finding out what caused a breach of security in an organization's information systems and helping to ensure it doesn't happen again.
Update the company disaster recovery plans. Employers and companies need to know what they will do in the event of a data breach or a cyber invasion. Information security analysts work to make sure the company has backups and disaster recovery plans ready.
Work with vendors to ensure privacy standards are met. Vendors, contractors, and partnerships are carefully vetted by security analysts to ensure they meet regulatory standards. Information security analysts work with their employers to help make sure a vendor's information technology, information systems, and employees are all clear.
What are cyber security analyst skills?
According to the U.S. Bureau of Labor Statistics (BLS), information security analysts are:
Analytical: Security analysts evaluate data, information systems, and networks to synthesize how current defenses and threats translate into risks for the organization.
Detail-oriented: Security analysts are often on the front lines of reporting or evaluating whether an anomaly is just a minor event or something much larger.
Innovative: Security analysts "must anticipate information security risks and implement new ways to protect their organizations' computer systems and networks."
Problem-solvers: Security analysts must think creatively to identify and address system flaws. They use knowledge of computer science, information technology, and information security to find creative ways to fix issues.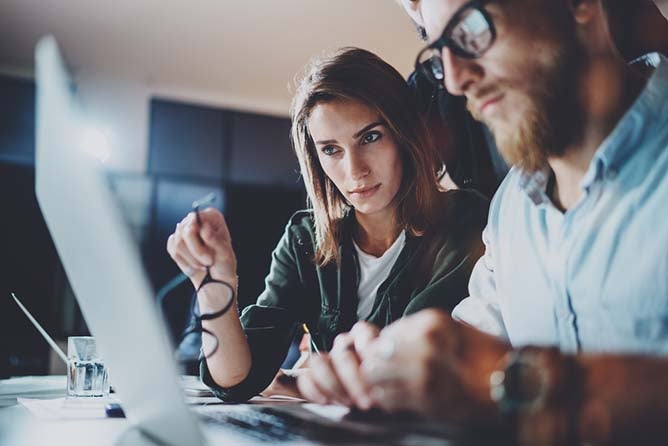 What is the job outlook for cyber security analysts?
Cybersecurity positions are expected to grow 28% by 2026, nearly five times faster than the national average for job growth. This is because security is continually needed in every company and industry. Virtually every company will have a website and software systems that help them store data. They will also have computers and devices that their employees use. So information security analysts are needed to help them fight off threats, strengthen their systems, and be prepared for anything. And more than ever, organizations are understanding their vulnerability and looking for qualified security analysts to help them be prepared for their future.
Additionally, there are more cyber security analyst jobs available than qualified candidates. Across the U.S., there are nearly two job opportunities for every cybersecurity professional. This field is continually growing and evolving, meaning that there are more job opportunities expected into the future as well. And the number of job opportunities grows considerably with education—93% of cybersecurity job postings state the candidate needs at least a bachelor's degree in order to qualify, making a cyber security degree an optimal choice. Additionally, a master's degree can help candidates stand out from the crowd for higher cybersecurity positions, like a senior information security analyst.
Where do cyber security analysts work?
Security analysts typically work in the IT department for a company or for a specific security company who hires an organization as a client. In either situation, information security analyst jobs will be in all types of industries and organizations, from schools to government agencies to businesses to hospitals.
How much do cyber security analysts make?
The average salary for information security analysts will vary based on where they work, the size of the organization they support, and more. On average, analysts earn a yearly salary of about $99,000, with the top 10% earning a salary of $158,000 and the lowest 10% earning $57,000. Your experience and education also play a major role in determining how much you can earn in this position.
How do I become a cyber security analyst?
If you are interested in becoming an information security analyst, a bachelor's degree in cyber security could be an ideal place to start. A bachelor's degree in cyber security can help enhance your résumé and allow you stand out from the competition. And if you're currently working as an analyst, a bachelor's degree can also be a critical component in preparing you for a boost in salary or a promotion. In a bachelor's degree program like the one offered at WGU, you'll learn about critical cybersecurity structure, cryptography, scripting and programming, digital forensics, and cyber law. All of these courses will help you be prepared for the daily challenges of an analyst.
In cyber security, certifications will also enhance your résumé and demonstrate your knowledge and skills. At WGU, you can earn a wide variety of valuable industry certifications at the same time as your degree—for no extra cost. CompTIA, CIW, and EC-Council are just a few of the certs you can earn when you come to WGU. These certifications help you prove additional skills and experience, which are key in preparing you  for an analyst position.
If you find the idea of helping organizations stay safe exciting, a career in cybersecurity could be for you. And you can start that career with a job as a cyber security analyst. WGU can help you begin your journey toward this exciting and lucrative career today.