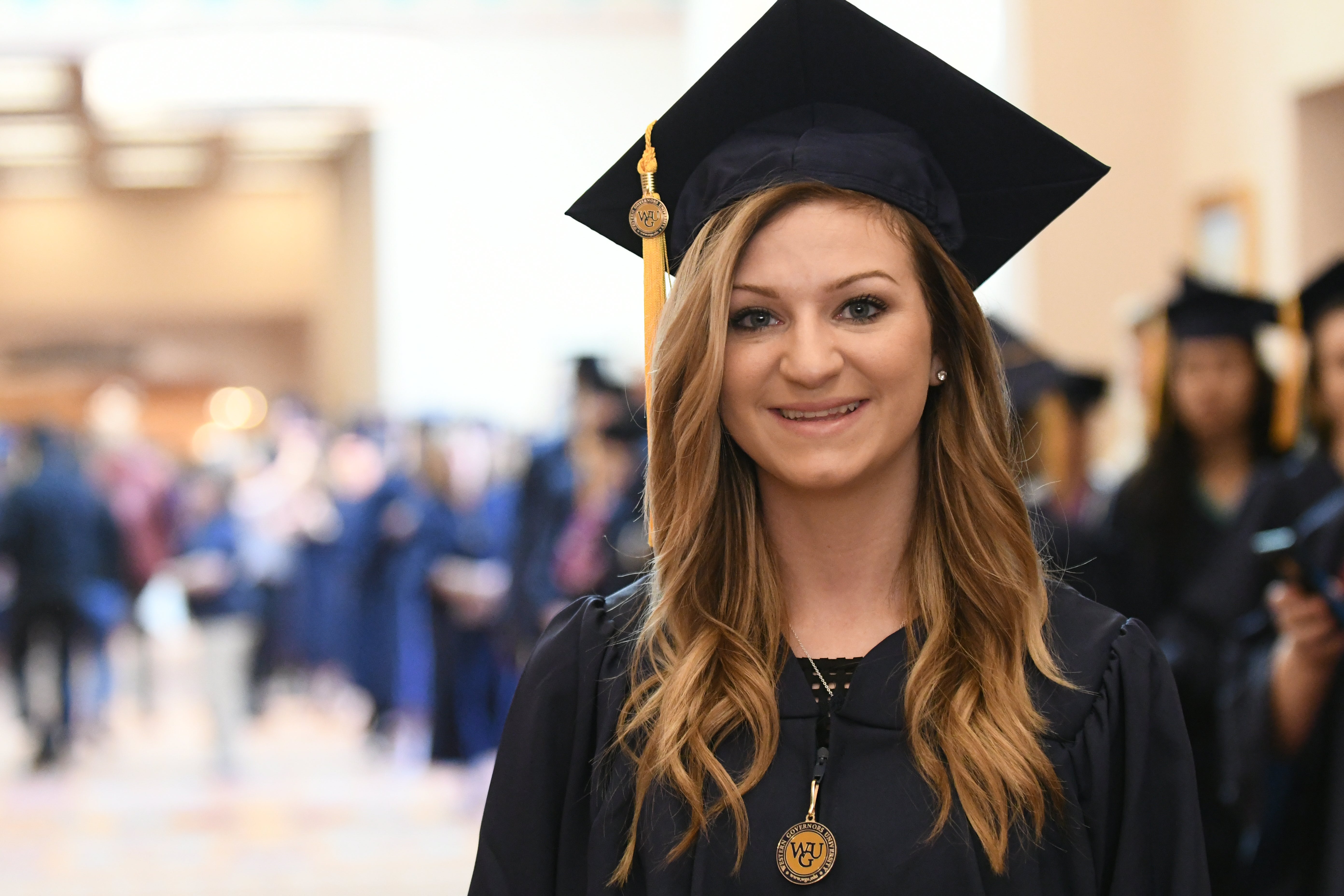 "If you had a time machine and could give yourself one piece of advice before starting your degree program at WGU, what would it be?"
We've asked students and alumni this question to help future WGU students get started with their best foot forward. These valuable tips will help current and future students find success in their degree programs.
Amanda O.M. - "Never forget to ask for help. That's why the mentors are there!"
Every student at WGU has a dedicated Program Mentor who is there for you every step of the way. Your regular check-ins with your mentor will help you stay on track, and get answers to every question you might have.
Mindy P. - "Be sure to dedicate time. Write it on the calendar!"
Vickie A. - "Start sooner… should not have waited two years to think about it."
Start dates are available every single month so you can begin your program sooner than you think. You don't need to wait, you can get started with WGU today! 
Maggie S. - "Dreams are possible with motivation, persistence, and desire."
Cacee L. - "Do not procrastinate. Steady progress… one baby-step at a time."
Lizabeth L.F. - "Find out what you need to do to be highly qualified. Also, stop and think about what you really want to do, and then do it."
Ramona V. - "Don't sweat the small stuff. Keep your eye on the goal. You are the best candidate for the job!!"
Chris F. - "Balance your workload. Do not do all of your objective assessments first. If you do, it will make your last term really tough, because all that is left is performance assessments. Write, write, write…"
Program Mentors will help you create a degree plan that is manageable, and regularly keep track of your progress to ensure you are going to graduate on time.
Dee S.B. - "Look at your degree plan carefully to plan out what to take and when. Find out if there is a specific month that makes the most sense to start, especially if you are in one of the Teachers College programs."
Thom S. - "Start sooner. Don't put it off."
Alan F. - "Even if it seems easy at first, don't slack off. Better to get ahead of schedule than to have a crunch at the end."
Competency based education means that you can move quickly through courses that come easily to you, and spend more time and energy on courses that are more difficult. It's smart to move quickly through the programs that you understand well, so you can spend more time on more difficult courses.
Debe A. - "Tell yourself you are worth it! Take the critique and learn from it. Allow yourself time to celebrate the successes and never be afraid to ask for help."
Deanna D. - "I would go back to when WGU was created and start taking classes then."
Natalie K. - "I'd go back to my undergrad days as a freshman at WSU and tell myself that, while having fun is important, studying hard enough to make the classes count toward later endeavors is more important!"
If you went to school before WGU, learn how your courses can transfer. These transfer credits can help you get through your degree program more quickly so you can graduate sooner.
Robin C. - "Keep all notes, no matter how trivial. Mentor comments, encouragements, formulas, and miscellaneous info from earlier classes are very helpful later!"
Christie A. - "BE PREPARED FOR HOMEWORK!!!"
Enrique A. - "Eliminate the 'I can't!' Embrace the 'why not!' Keep up the diligent work, Night Owls!"
Marie S. -" Have better time management!"
Patricia B.B. - "Start sooner…"
Karen K. - "Quit procrastinating. It is easier to get work done on time than cramming it into the last month of the term."
Jason H. - "Don't worry about time management or working hard; you have a freaking time machine, dude."

This is just a little bit of advice that Night Owls have for other WGU students. Most students agree that the time to start is now! Time management is key to success, and utilizing the faculty will help you meet your goals. 

Want to hear what more WGU students have to say about their experience? Check out reviews from current WGU students.