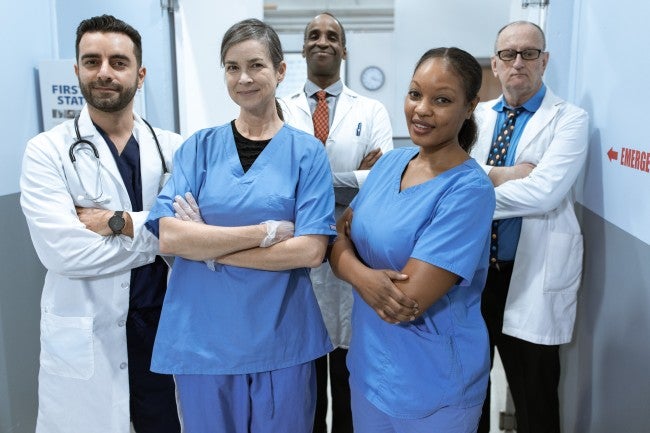 Reviewed by Kimberly Kelly-Cortez (Ph.D., M.S.Ed, MBA, CNE, NPD-BC), Senior Associate Dean and Director of Programs-Health, Leavitt School of Health.
Nurses have always filled a vital role in the healthcare industry, but this is particularly true in the wake of a global pandemic. As hospitals face nationwide nurse shortages due to COVID-19-related burnout, the demand for qualified nurses grows increasingly urgent. While this is putting a strain on healthcare facilities, staff, and patients, there is a silver lining for nurses and nursing students. Nursing is one of the fastest growing careers, and there are plenty of job openings. Advancing your nursing degree through an accelerated program is a smart move for professionals who are seeking a good salary, excellent job stability, and a lifetime of helping people regain health.
Nursing is a fulfilling career that empowers you to provide care for those in need, but the credentials needed to work in this field are no cake walk. Simply put, completing a nursing education takes time.g program. Registered nurses who want to take the next step in their career, but don't want to spend four whole years in school before they can hit the ground running should consider choosing an accelerated program. 
Accelerated Nursing Program
An accelerated nursing program is a fast-track nursing degree option that allows students to earn their bachelor of science in nursing (BSN) or master of science in nursing (MSN) more quickly than they could in a traditional program. Accelerated nursing programs are typically designed to help already-working registered nurses to expand their education and reach new career goals. If you're an aspiring nurse who has yet to earn your RN, it's less likely that you'll find an accelerated BSN or MSN program that will equip you with all the knowledge and experience you need, due to the clinical requirements.
The average duration of an accelerated BSN program lands somewhere between 12 and 24 months. A regular BSN, by contrast, usually takes four years for a student to complete.
What to Expect from an Accelerated Nursing Program
Not all accelerated nursing programs are created equal. Some factors to consider when comparing programs are class structure, curriculum, and education format. One thing that should be true across all accelerated programs is the shared objective to help current nurses advance their education and earn a BSN or MSN.
But what's the difference between a BSN and an accelerated BSN? A good accelerated Bachelor of Science in Nursing degree program should have a curriculum very similar to that of a traditional BSN. The main difference is that accelerated BSNs allow nurses to use their current experience, prior education, and RN license to move more quickly through the coursework and cater their academic experience to their schedule. Instead of spending every day in class to earn a bachelor's degree, accelerated programs let students take classes and do schoolwork from home. Best of all, there's no pressure on students to quit their day job while advancing their education.
Some essential courses you can find in a comprehensive accelerated BSN program include: 
Anatomy and Physiology
Microbiology

Pharmacology

Pathophysiology

Health Assessment

The Wellness Continuum
Reasons to Enroll in an Accelerated Nursing Program
Accelerated degree programs allow you to switch into the fast lane on your journey toward a new career. There are many reasons to choose an accelerated program over a traditional four-year degree. Some of the top reasons include: 
The demand for BSN nurses has never been greater—and it will continue to grow. Employment of registered nurses is projected to increase by 9% from 2020 to 2030. This equates to roughly 194,500 new jobs every year over the course of the decade. Keep in mind that in hopes of providing better care to patients and achieving magnet status, many healthcare facilities now require that nurses have their BSN.
You can use credits from prerequisites you've taken at previous schools. 

You don't have to wait four long years to reach the next step in your career. At WGU, students usually finish their BSN or other nursing degree program in 12 to 24 months. 

Opting for an accelerated, go-at-your-own-pace program allows you to cater your education to your life. That means you can keep working while you earn an advanced degree.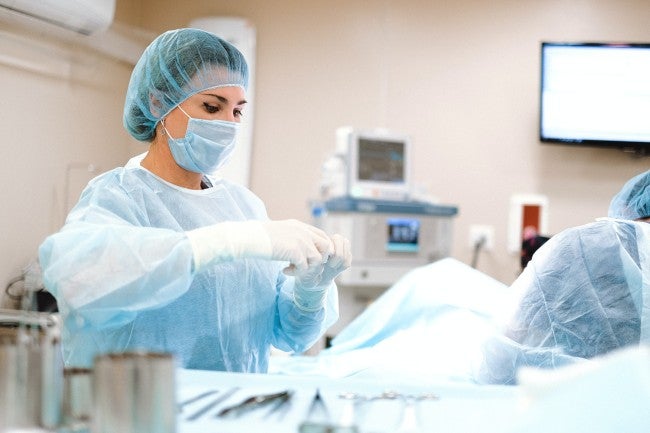 Different BSN and MSN Degree Programs
There are a variety of nursing programs to choose from at WGU. Depending on where you are in your career, one will be just right for you. Keep reading to learn more about the offerings at WGU:
RN to BSN: This nursing bachelor's degree is made for current RNs who are ready to advance their education and ability to influence patient outcomes and community health. A BSN will enhance your résumé and increase your job opportunities while supporting your hospital's ability to reach magnet status. The accelerated, online format of this degree is perfect for registered nurses who have an ADN or nursing diploma and need a program that allows them to keep their existing work schedule.
Nursing Education (RN to MSN or BSN to MSN): This BSN to MSN program empowers you to take your knowledge and experience of working as a nurse to sharpen specific skills and dive deeper into your passion for caring. As a nursing educator, you will help create and implement life-saving strategies for nurses across the country to use. This online nursing education program also includes clinical practice experiences that support the student in demonstrating advanced nursing practice competence and curriculum development. This online MSN degree program is built for busy nurses who are ready to take their career to the next level without putting their current schedules on the back burner.
Nursing leadership and management (RN to MSN or BSN to MSN): As a motivated registered nurse (RN), you might feel like you can make a difference in healthcare by taking on a leadership role. This degree program was designed to embolden nurses to tackle managerial challenges and realize their professional future as a leader. In this program, passionate nurses grow into effective transformational leaders in healthcare. Consider this MSN degree for all the essential knowledge and skills to make it happen. The online, competency-based model is specifically tailored to working nurses who want to earn their advanced education without giving up their work schedule. Nurses are empowered to move through the coursework at their own pace so they can be as successful as possible. 
Nursing informatics (RN to MSN or BSN to MSN): Improvements in healthcare and patient outcomes are driven by data. Nursing informatics helps organizations leverage data to make smart, patient-centric decisions. This MSN degree combines nursing science with data management, analysis, and communication, leading to optimal healthcare conditions. By earning this nursing informatics degree, you'll gain the skills you need to provide insights and influence procedures that will save lives and improve care quality. 
Family nurse practitioner (BSN to MSN): Family nurse practitioners (FNPs) are registered nurses with specialized educational and clinical training in family practice. This degree will prepare you to evaluate patients, diagnose them, write prescriptions, and bring a comprehensive element to family healthcare. In this program, nurse practitioners will receive the classroom education and clinical training they need to take their career to the next level.
The healthcare industry needs talented, qualified nurses now more than ever. Use your prior experience and education to improve the quality of care and gain access to new career opportunities. At WGU, you can earn your BSN or MSN degree on your time without sacrificing your work or home life. With around-the-clock access to our online coursework, a degree from WGU can cater to any type of schedule. 
WGU students also work with an individual Program Mentor who supports them in best managing the demanding work-life balance of the healthcare field. These mentors will help you stay on track, provide encouragement, and make sure you stay motivated.
If you're interested in advancing your career in healthcare, you don't have to wait with an accelerated program. Get started right away by checking out the nursing degrees at WGU. 
Frequently Asked Questions
What is an accelerated nursing program?
An accelerated nursing program is a nursing degree option that helps students earn their Bachelor of Science in Nursing (BSN) or Master of Science in Nursing (MSN) degree more quickly than they could in traditional programs while still graduating with the necessary skills and credentials they need for career success. Accelerated programs take students one to two years, rather than the four years of traditional nursing programs.
How long is an accelerated nursing program?
Accelerated programs at WGU typically take students 12 to 24 months to complete. However, students are encouraged to move through coursework at the pace that works best for them. 
How to get into an accelerated nursing program?
While accelerated nursing programs are typically designed for RNs and BSNs who want to gain an advanced education, there are accelerated nursing programs for all types of students at WGU. If you're passionate about being a part of a life-saving team, then browse our healthcare and nursing degree options to find what's right for you.