If you are exploring a career as a teacher, you have likely heard of the Praxis. This term refers to a series of assessments administered by the Educational Testing Service (ETS), sometimes also referred to as Praxis I or Praxis II.
These tests are designed to measure the knowledge and skills you will need to have to be an effective classroom teacher. The term Praxis refers to either basic skills in the Praxis Core test, or content knowledge exams that are subject specific as in the Secondary Science, Special Education, or Elementary Education Praxis Exams.
Who Needs to Take the Praxis?
It depends. In most U.S. states, a passing score on the Praxis is required for teacher licensure and certification.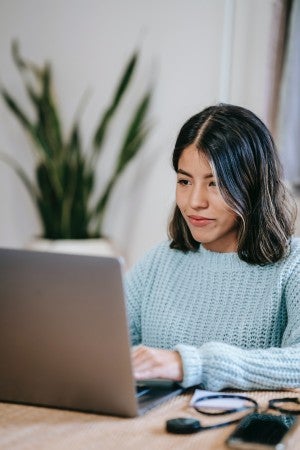 However, each state and licensing organization determines its own certification requirements, so confirm your state's requirements. Existing students can ask their program mentor about this. Incoming or prospective students can ask their enrollment counselor. Additionally, the Praxis may be used in some degree programs, or even as a partial admissions criterion.
I Want to Apply for the WGU Teachers College MAT Program, but my GPA is Lower than Required. What Do I Do?
You may be able to use a passing score on the Praxis for admission if your GPA from previous coursework is 2.0-2.49, below the 2.5 threshold. We recognize that many of our students did their preliminary college work many years ago and their dedication to their studies -  and career aspirations -  have since improved dramatically. The test allows you to show you have the academic skills to be prepared for the coursework that will be part of your degree plan.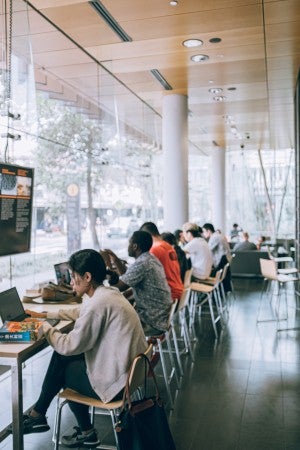 Like so many things in life, that usually depends on how well you prepare. The most important thing you can do is to prepare by putting together a study plan, identifying and gathering studying resources, which we are sharing for your easy access on this webpage, and then taking practice exams. We are here to help you!
How Can I Prepare for the Praxis?
WGU Teachers College is offering up free, open access study guides that link to dozens and dozens of valuable resources to help you get ready to succeed! Test takers are strongly advised to use these study guides to prepare.
---
WGU Student Exclusive Workshops
The resources on this page and the study guides below are open to all - our students, our alumni, and the public. In addition, WGU Teachers College faculty are offering live events exclusively for our enrolled students every Wednesday evening at 6 p.m. MTN. Please be sure you are logged into your WGU student account before clicking the Register button below. You need to register to attend these live events, please. 
About our Faculty-Led Wednesday Praxis Workshops
During the workshop, participants will develop a personalized study plan, explore study resources, and learn strategies for success on the Praxis 5001 (Elementary Ed) and subtests. Can't attend live?  A recording will be provided via email to all students who register. Students are encouraged to register for and attend as many sessions as they like. The topics covered by date are listed below. 
Here is the Aug-Sept 2022 schedule for Praxis 5001 Live Events held every Wednesday at 6 p.m. MT. For asynchronous links please contact your mentor.
August 3: Praxis 5001 Content Test Overview
August 10: Reading & Language Arts Praxis 5002 + Social Studies 5004 Subtest Study
August 17: Math 5003 + Science 5005 Subtest Study
August 24: Open Q&A Session
August 31: Open Q&A Session
September 7: Praxis 5001 Content Test Overview
September 14: Reading & Language Arts Praxis 5002 + Social Studies 5004 Subtest Study
September 21: Math 5003 + Science 5005 Subtest Study
September 28: Open Q&A Session
---
Study Guides and Resource Links
This guide will help you study for your Praxis Core Basic Skills exam. Here are free online learning resources in Reading, Writing and Arithmetic. These resources are aimed at those planning to teach grades K-12, but an 8th grade knowledge level is recommended.
---
This guide will help you get started with your Special Education - mild to moderate Praxis exam study with free online learning resources. These resources are aimed at candidates working toward the mild/moderate special education certification.
This guide will help you get started with your Praxis or state content exam study. These resources are aimed at learners planning to teach science grades 9-12. Some are not recommended for middle grades or elementary science teacher candidates.
---
This guide will help you get started studying for your Praxis or state content exam. Topics include: English Language Arts, Mathematics, Social Studies, Science, Art, Health, and Physical Education. These resources are for those planning to teach grades K-6.
---
This guide will help you prepare for your Secondary Math Praxis and content exams including the Middle School Mathematics (5169) and Mathematics: Content Knowledge (5161). Content covered includes Algebra I and II, Geometry, and Introductory Probability and Statistics as well as resources to hone your skills in Pre-Calculus and Calculus.
---
What Kind of Questions Can I Expect?
A variety of types of questions including multiple choice, fill in the blank, numeric entry, and essay questions are all possible. Therefore, taking practice tests are important in helping you feel comfortable and prepared.
What if I Need Special Accommodations?
If you have a disability or other issues that may impact your capability to take the Praxis—such as medical requirements, restricted mobility, a need for frequent breaks and more—you can apply for accommodations before taking the exam to ensure your needs are met. You can apply online via the ETS website or by regular mail—either way, you'll need to fill out the Testing Accommodations Request form. Depending on your request, you may need to provide the ETS with additional documentation to support your claim. The sooner you file your Testing Accommodations Request form, the better.
Where Do I Take the Praxis Test?
While Praxis I/Praxis Core Exams have rolling deadlines and happen throughout the year, other Praxis exams are scheduled only through specific windows. You can search for testing center locations for your specific exam on the Praxis testing service website which includes online or "home testing" options.
How Much Does the Test Cost?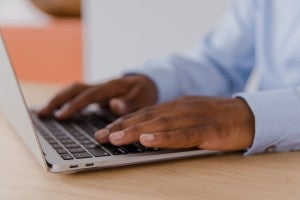 Just as time and location vary, so does cost depending on the test you take. Your enrollment counselor can answer these questions while helping you schedule. If you are an existing WGU student, please speak with your program mentor prior to registering or paying for your test.
You can reach out directly to your enrollment counselor if you have already begun the application process. If you are an existing WGU Teachers College student, reach out directly to your program mentor who will help you with everything you need. If you have not yet applied to WGU and want to, reach out here via this form to get started and an enrollment counselor will work with you 1:1 to get you started. If you are not a current or prospective WGU Teachers College student, but just want to prepare for the Praxis, or your state content exam, we are happy to share the resources on this page with you. Study hard. Be prepared!