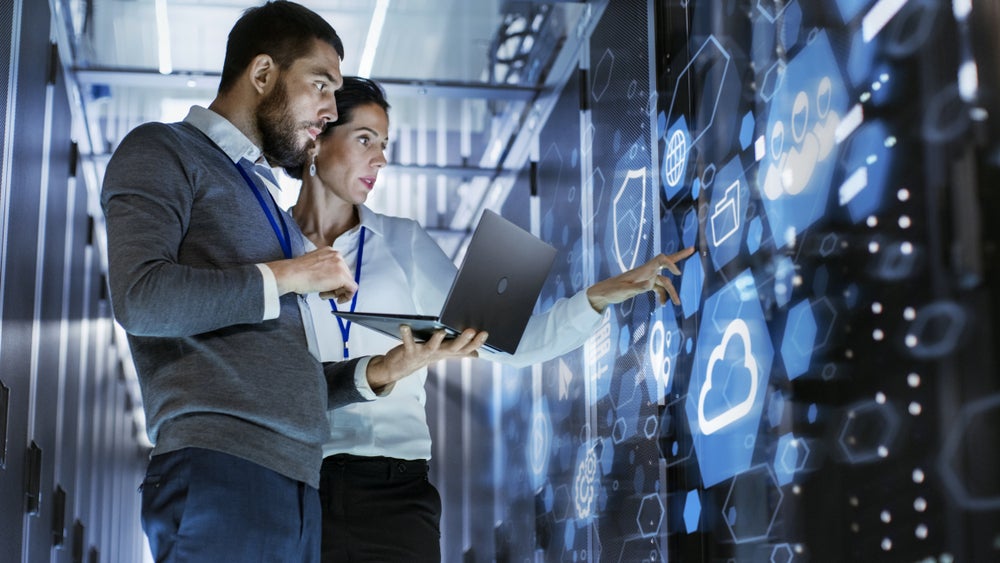 The IT industry is booming. As companies and organizations increasingly rely on technology for their day-to-day operations, more job opportunities become available to skilled, adaptable IT professionals with solid foundations and strong work ethics.
People working in cloud and systems administration are especially well-poised in the job market. The Bureau of Labor Statistics estimates that there will be 18,200 new systems administration positions by 2028. The bureau also notes that a job in this field can be highly rewarding: systems admins make about $82,000 a year, on average, more than double the median average salary for all occupations.
Earning a degree in cloud computing could keep you at the forefront of an evolving field.
Understanding cloud administration.
Cloud administrators keep core networks and IT operations afloat. In a bachelor's program, you'll learn the fundamentals of administration, and you'll take courses—such as cloud technologies, scripting, networking, and security—that will help you in your career. You'll also gain industry certifications that will keep you competitive in the market.
According to Infosec, you'll need three to five years' experience working in cloud computing or IT before working your way up to an administrative position. If you're looking for a position in a smaller organization, you might find postings that cover both cloud and systems administration. Larger organizations with more complex networks, however, typically keep these roles separate. While you might be interested in cloud-based technologies and hard-wired computer systems, knowing the difference between cloud administration and systems administration can help you determine your area of specialization.
Systems administration.
Nearly every organization in today's digital marketplace relies on computer systems and servers to manage their daily operations. Systems administrators manage, monitor, and update those systems to ensure that the user experience is free of hiccups and latency issues. According to Field Engineer, systems administrators must understand the ins and outs of computer networks and the hardware and software on which those networks operate, and they must be able to solve problems quickly and efficiently. Systems administrators also make sure systems and networks are compliant and secure, and they create and maintain all gateway access to the organization's network.
Cloud administration.
Cloud administrators hold many of the same responsibilities as systems administrators, but they operate in cloud-based networks. Cloud administrators monitor the cloud management service and configure the cloud for the organization. They modify cloud service as necessary, analyze cloud data, fix system errors, and update cloud technologies. More companies are using the cloud to store data storage and to facilitate remote collaboration, so keeping cloud systems fully functional is key to any business.
Climbing the IT ladder.
Cloud and systems administration can be a good initial step toward a long and fulfilling career in IT. From there, you can move up the ranks to senior systems administrator, systems architect, or IT director. Because you'll gain invaluable experience protecting data and troubleshooting, you could move into a career in cybersecurity, too.
Moving up the ranks isn't just about having the right technical skills and experience, though. To be a successful cloud and systems administrator—and to graduate to higher-level positions—you'll need strong nontechnical skills, too, such as problem-solving skills, communication skills, adaptability, and leadership.
If you enjoy solving mysteries while maintaining the backbone of operations, you might love a position in cloud or systems administration.