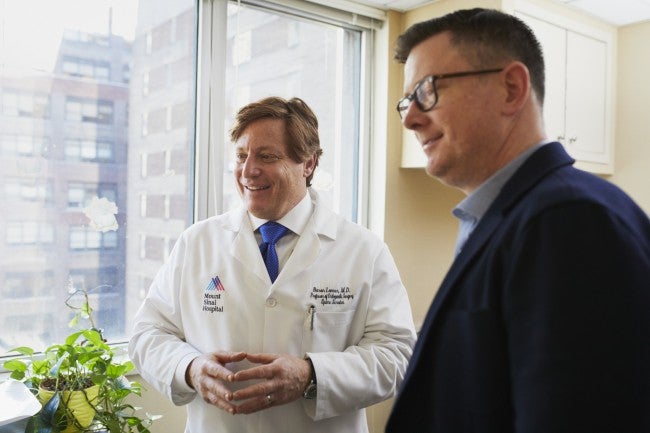 Integrative healthcare is a healthcare approach that involves different kinds of doctors and specialists collaborating for treatment. The goal is to improve the overall quality of care for the patient by combining resources and types of medicine.
Integrated healthcare is all about focusing on the patient and getting them exactly what they need, when they need it. It emphasizes patient-focused solutions to health care, including primary health care and mental health care, at the same time. Integrative care focuses on treating the whole person, instead of one element of their wellness. A variety of skilled healthcare professionals play different but important roles in patient care as part of integrative healthcare.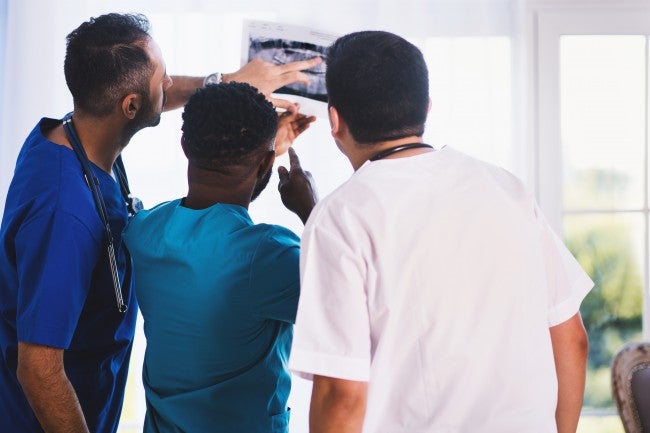 How does integrative care work?
Collaborative care adds behavioral health management and mental health services to normal primary care. These three areas of wellness collaborate to help the patient with all the areas of health.
For example, if a patient gets a mental health disorder diagnosis, the behavioral care manager, primary care provider, and patient all work together to create a treatment plan. This could include getting therapy with a mental health expert, taking medication, and more.

The members of the health team would regularly work with the patient to make sure the health plan is effective, and to offer adjustments as needed. Nurses trained in management may be able to help develop new models or systems of integrated care within their own organizations, if they don't currently offer integrated solutions to their patients.
Patient-centered medical home.
Patient-centered medical homes are just what they sound like; medical homes that integrate health options to serve individuals with their specific needs. These integrated models coordinate a patient's medical care at any age. Preventative, acute, and chronic needs are all addressed in these health homes.
Health homes are usually team-based and have a whole person approach to medicine. These homes will offer family support as well, helping the families of patients be involved in care and updated on new treatments or issues when needed. They are also able to provide referrals to community support services that can help with further care at any time. These homes are often cost-effective ways to help with larger health issues.
Hub based systems are usually used in the child mental health realm. They provide pediatricians or primary care providers with phone consultations with child psychiatrists. After a pediatrician works with kids, they are able to connect directly to the psychologist if they have questions or concerns. They can get advice and suggestions from specialists on mental health or behavioral things that may be outside their wheelhouse. Case managers and face-to-face evaluations for children are also available when needed.
The Four Quadrant Model of integrated care is a way to measure integration levels and complexity of patient needs. The location, services offered, providers, and more all will vary based on the patient and their condition.
For example, a patient who has complex medical conditions and mild or moderate behavioral health disorders would rank on the Four Quadrant Model, and it would be determined that a medical specialty setting, with collaborative behavioral specialists, would be the right placement. This would be the ideal place for the patient to receive both primary medical care and some behavioral care, as needed.

Patients with severe behavioral problems, and more mild medical conditions would receive their care in a specific behavioral health center that also includes medical providers (sometimes called a health home). This allows patients to receive focused attention on their mental health and behavioral needs, while still getting access to medical care.
The Four Quadrant Model helps ensure that patients are correctly diagnosed when it comes to how best meet their needs.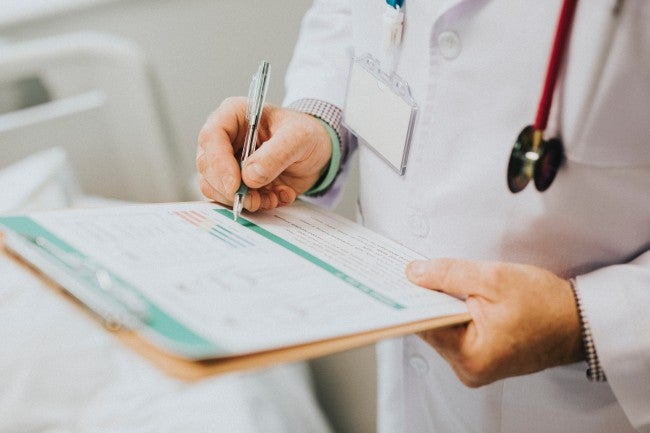 Benefits of integrated healthcare.
Integrated healthcare allows patients to be better served as they work with an entire team of doctors and specialists to help address their health needs. They are most likely to get the best medical advice from multiple doctors who are skilled in their own specialized areas.
Hospitals and clinics both also benefit from integrated care because it saves time and resources. Costs can be easily controlled when providers are close to each other, and patients can get all areas of care in one central location.
Similarly, information on patients and their needs can easily be shared between providers, saving time and money as they all work to serve.
Similarly healthcare professionals who are trained in information management can work in multiple roles, such as providers or as case managers, if needed, which may help reduce healthcare costs. This trend is one of the many ways the healthcare industry is evolving to better benefit patients and providers alike.
Integrated care is considered by many the future of healthcare, and experts agree that it is a positive way forward to improve patient care around the world. Healing in clinical and hospital settings can be greatly improved through integrated healthcare as patients, and the providers themselves, are better served.