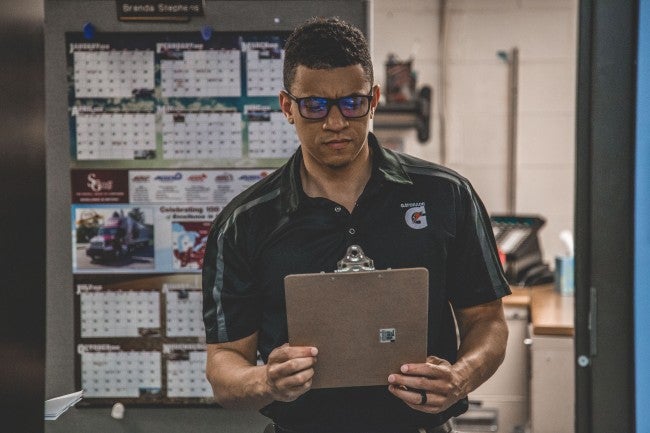 Within every industry there are many types of management. It's important to understand the different times of managers, and how their job is crucial for the success of an organization. Product management has become a new job for organizations in the past 15 or so years, and it's vital to understand their role inside the workforce.
What is a product manager?
Product managers support decisions about what products to make, help run the process of making the products, and report back about how users respond to products. At the root, product management focuses on strategy, execution, and user understanding. 
Essentially, product management looks at the physical or digital product a business offers and manage the production of those products. Many industries utilize product management, from healthcare to IT, retail and more. Any organization that has a product offering, digital or physical, will likely have a product manager running things.
Stakeholders rely on product managers and designers to create a roadmap for new products that consumers will love. A product manager's job focuses
Product manager job description.
There are a variety of things that are part of product management and their job description. In some organizations, there are multiple product managers or a team that run the different elements of management. But parts of their job description may include:
Doing research to determine a roadmap for new products, and the best way to prioritize customer needs.
Recommend future product lines, working with engineering and designers to evaluate packaging, product development, and more.
Creating a long-term product roadmap and prioritizing different elements of the product lifecycle.
Overseeing the overall product development, design, engineering, and strategy.
Evaluate competition by comparing other company products, and producing a strategy to beat out the competition.
Learn about product market share and develop product-related sales strategies to reach more customers.
Working with customers and salespeople to evaluate product successes.
Provide long-term and short-term sales forecasts, reports, and analysis for products and customers.
Facilitates inventory turnover and availability for products.
Introduces and markets new products working with sales, advertising, project managers, and production. 
Decide product pricing by looking at research, product costs, volume needs, and more.
Schedules and assigns employees working on operational requirements for inventory.
Maintains product management staff by doing recruiting, interviewing, selecting, and training of employees.
Manages product staff, helping them with their roles, communicating requirements, and helping them along the way.
Contributes to the overall team effort of product disbursement. 
Answering to stakeholders about the success of products.
How much money does a product manager make?
Product managers earn an average annual salary of $108,000. This is significantly higher than the national average salary. Entry-level product managers can earn $71,000 per year, while the top 10% earn more than $145,000 each year. The salary level you can expect will depend on your location, your experience, and your education. The industry where you work will also play a large factor in how much your salary will be.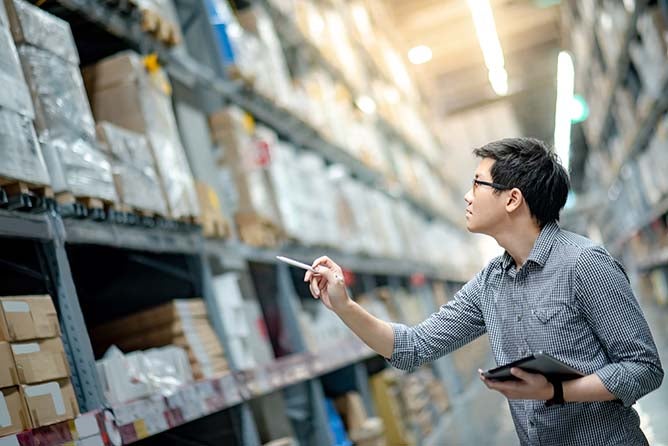 Product manager vs. project manager.
Product managers and project managers have very different roles in helping an organization succeed. Project managers responsibilities include larger-scale projects and help coordinate cross-functional team efforts to get projects done effectively. They help oversee all the different teams to ensure everyone has what they need to do their part of the project.
For example, in a software company a project manager may help oversee the deployment of a new software patch. They will work directly with the product management the customer service team, the advertising and PR team, and the software developers to help everyone have an effective launch. 
Product management differ from project managers in that they focus specifically on the products that a company sells. Product manager responsibilities include in-depth research and analysis on products, work to develop new products, and keep inventory levels correct. They work with project managers when a new product is being released and many teams are involved, or on specific kinds of research that involves multiple teams. Product management focuses directly on the products themselves, while the project manager has a role in bringing teams together for a larger project that involves multiple elements.
Product managers and project managers often work hand-in-hand to help get new products out to customers, to fix inventory and operations issues, and more. These two managers are vital parts of a team and can help an organization be efficient and secure.
What makes a good product manager?
Great product managers need to have many skills in order to be successful. There are specific technical skills that product managers need to have, as well as soft-skills that can help them find success in their role. Product managers need to have a great variety of skills in order to do well in their role. Some of these product manager skills include:
Operations management. This is vital as product managers are often in charge of inventory, so understanding and skill in operation management is key. Operations management focuses on the business processes and making them as efficient as possible.

Strategic thinking. Product managers have to strategize often on the ways to market products to customers, development processes, and financial elements of products.

Communication. Product managers often work with other teams to explain product demand, share research, and develop new products. Product managers often have to give presentations to stakeholders and executives to pitch product ideas or give updates about product offerings. Good communication is key for this.

Creativity. New products are a vital part of a product manager's role, so creative thinking is important in helping them come up with new ideas, marketing strategies, and more.

Collaboration. Product managers will work with many other teams to develop, market, and evaluate products. Many teams are often involved in the roll-out of a new product, so it's important that product managers can communicate well to all team members.

Research. Research and analysis is a very important element of a product manager's job. Understanding of how to conduct research, how to present it, and how to use it is extremely important.

Financial understanding. Product managers may be in charge of setting costs for products, evaluating budgets and processes for production, learning about customer acquisition costs, and more. A solid understanding of finances is key for this role.

Marketing. While product managers may work with an advertising or marketing team to market products, a solid understanding of marketing can help them be more successful. Knowing how to market a product can help in its creation.
Product management education.
Product managers usually need to have a business bachelor's degree to be considered for a position. This degree will give you important business basics, an understanding of marketing, operations management, and finance, as well as the strategic understanding of how products work within a business. You will need these skills to find success.
Additionally, a master's degree can give you additional skills and credentials when it comes to management, making you an ideal choice above other candidates. Product managers who are hoping to increase their salary can greatly benefit from a master's degree. An MBA or other business master's degree can give you a more high-level understanding of managing teams, communicating to stakeholders, and working with higher executives. These skills are vital to a great product manager, because they need to be ready to juggle many things at once.
If you're ready for the fast-paced world of product management, WGU can be a great place to start on your career path.
If you're interested in a career in product management, WGU can be a great fit for your needs. WGU offers degree programs that can give you a head start in this field, and help you be prepared with the skills and credentials you need to have a great future.