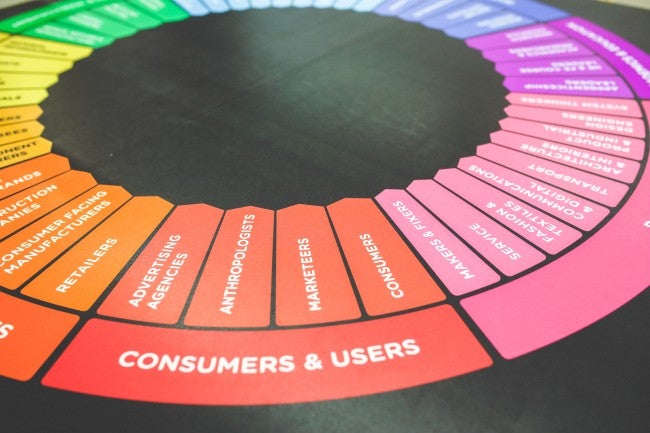 UX design, which is short for "user experience design," is the process of making a product or service useful and engaging for users or customers. A good, everyday example of UX design is the series of screens that appear on your local ATM. The visual sequence usually goes something like this: you're greeted, asked what you want to do, you make your selection, your card pops back out, and then off you go to the supermarket or wherever the day takes you. But how intuitive were the ATM's instructions? Was the process simple enough not to be distracting but still provide adequate info? And was the overall experience user-friendly? All of these factors are important for a UX designer job description.
Beyond the ATM, UX design (sometimes called interaction design) is all around us, thanks to the digital age. Everywhere there's a digital screen, there's interaction design—at the gas pump, on the pages of a website, and even on that tiny fitness wearable you got last Christmas to track your daily steps. Interaction design essentially encompasses everything you (the user) experience—what you "feel" as you navigate a product. Requiring a solid foundation of both technical and creative acumen, the most important part of UX designer job description is to make the product usable, useful, and even enjoyable for the user. In other words, their job description is focused on determining what the overall experience will be for the user—whether they're spending five minutes at an ATM or five hours browsing web content. UX designers typically collaborate with web developers because the user experience knowledge a designer brings helps web developers understand how users interact with a website. Think of a web developer as an engineer who helps bring the UX designer's vision to life. They utilize user research and user experience understanding as part of their job description to ensure they can produce content that will be valuable to their audience.
What does a UX designer do?
What is the user experiencing while they interact with a product? From button or font size to the style of graphics or sound, it is the a UX designer's job description is to determine what the experience will be between person and product. UX designers work for companies large and small. Their responsibilities varying accordingly, but most are expected to perform these six fundamental responsibilities as part of their job description: 
Product research. Encompassing user research and market research, this is where every UX design project begins. Product research is crucial to product development because it educates UX designers about user needs, goals, motivations, and behaviors. It also helps UX designers understand industry standards, identify opportunities for the product, and prioritize specific facets of a product, such as its features. User research involves collecting data through focus groups, competitive analysis, online surveys, and personal interviews with users and stakeholders. The collected data is valuable information that helps inform key decision-making about the product and how to proceed to the next phase of development. 
Creating personas and scenarios. Once the results are collected from product research, the UX designer identifies key user groups for whom they are designing and creates a fictitious identity, or persona, for each. Creating personas is valuable to the design process because it helps designers recognize patterns in their users. Identifying personas helps UX designers write scenarios, or a narrative describing a typical day of one of their personas and how the product fits into their lives. Let's use the example of designing the user interface for a bank's ATM. From data obtained from a focus group, we'll call one persona "Cash Monet" and another "Bill D. Spencer." Cash tends to use online banking for the most part but appreciates the convenience that comes with buying postage stamps at the ATM. On the other hand, Bill uses the ATM for all his banking needs. These personas and scenarios emphasize the importance of thinking through all of the possible steps a user might take while interacting with their product. User experience based on specific ideas of who the user might be is extremely helpful in UX design.
Information Architecture (IA). After they've completed the research and created the personas, it's time for the UX designer to define the Information Architecture. According to UX design industry heavy hitter Adobe, "Information architecture is the creation of a structure for a website, app, or other product, that allows users to understand where they are, and where the information they want is in relation to their current position." Information architecture informs navigation, hierarchies and categorizations. For example, that clothing category menu you see at the top of your favorite shopping website? UX design principles were applied in order to help you, the user, understand where you are on the site, and help navigate you to where you want to be on the site. 
Creating wireframes. A wireframe is a design layout featuring a sequence of frames representing each screen or step a user might take when interacting with a product or website. Think of it as a guide for design development that contains reference to every important piece of the product. Online retailers will often do refreshes of their web content pages. Let's use your favorite shopping website as an example again. Imagine they did a design overhaul of their customer service section. This redesign includes the UX designer creating wireframes, essentially skeletal layouts indicating what content will populate each screen a user will encounter as they navigate the new section. The designer can typically put together a wireframe quickly, using simple placeholders for sections of content such as informational text, images, video, etc. 
Prototyping. While wireframes are more of an architectural blueprint for a design, a prototype is a more advanced representation of the final product. Where a wireframe merely indicates the location of a video, a prototype will actually contain the video. Prototypes are typically interactive whereas wireframes are always static. User testing is an excellent use for prototyping, allowing the UX designer to see how they envisioned the product being used and making changes based on user feedback. Prototypes are an invitation for the user to interact with content similar to the final product. The prototype may differ greatly from the final product, but its purpose is to convey similar intention. 
Product testing. Testing is critical to product development because it helps user experience professionals identify issues users might encounter with the product. In-person user tests can be effective because they allow the UX designer to observe user behavior with the product, gather and analyze verbal and non-verbal feedback, and make adjustments in order to create a more optimal user experience. UI designers (user interface designers) that look beyond the user experience to see how users interact with pages and products are also key in this kind of design thinking.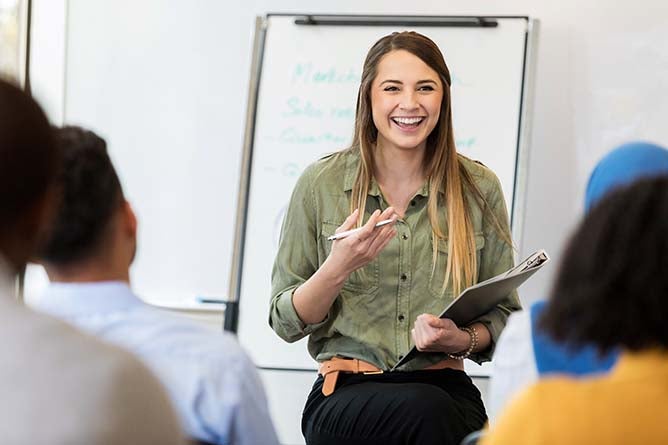 UX design careers and job titles.
UX design is a thoroughly 21st-century career not only because of its high-tech focus, but also because of the numerous paths you can take within the field. UX jobs vary from company to company, title to title, and their vastness mirrors the many factors a UX designer is responsible for in engaging the user. Navigating UX design jobs is easier if you group them into five major skill set categories to guide you: UX design, visual design, code, content strategy, and research/usability. 
Here is a sampling of job titles within those categories:
UX design
These titles are all about the design aspect of UX roles. 
UX designer

Experience designer

Interaction designer

Information architect
These jobs focus on business strategy and are typically senior level. 
UX strategist

UX architect

UX product manager

UX analyst
Visual design
This category emphasizes graphic design principles such as color, typography, layout, and illustration.
Visual designer

UI designer

UI artist

Digital designer
Code
This area emphasizes the creation of prototypes, usually in HTML, CSS, and Javascript.  
UX/UI engineer

UX/UI developer
Content strategy
In this specialty, the focus is interpreting research findings, developing sustainable plans for a variety of content types, and creating metadata frameworks and taxonomies.  
Content strategist

UX copywriter
Research/usability
The hallmarks of this category include developing and owning research projects and being capable of analyzing and employing usability test data to move a business forward.
UX researcher

Usability researcher/specialist/analyst/engineer
You read this correctly. If your skill set includes a solid background in information architecture, visual design, and coding, congratulations—you're officially a "UX unicorn." This is a popular, informal title in the industry for that rarest of breed who is an equal-parts expert in the aforementioned three pillars of UX design. If you're just starting out in this exciting, in-demand, multi-pathed career, it will serve you well to establish experience in several areas. The more multifaceted you are in UX design, the more you will stand out to employers. Like a unicorn. 
A UX agency is a design consultancy of skilled UX designers with a wide variety of skills and experience working on different UX projects. Businesses who can't immediately build their product team count on a UX agency's talent pool for developing usability-focused projects like a mobile app or website. If they're not booking jobs through referrals, freelance UX designers will often "sign" with a UX agency. The agency acts as their recruiter, receiving a fee for each assignment they book for the designer. 
UX designer skills, qualities, and education.
Accomplished UX designers aren't just left- or right-brained—they're a pretty even mix of both. If you are technical and creative, as well as patient, determined, hardworking, and always willing to improve, UX design could be an ideal profession for you to pursue. 
The fundamental skills and qualities of a UX designer include: 
The drive to learn and grow.

A can-do, never-give-up attitude.

Being an effective, enthusiastic collaborator to get the best results.

Prioritizing user experience over experience appearance.

Having empathy (caring about the user because usability matters most). 

Continually practicing proper research methodology and structured user testing. 
UX designers typically have an IT degree—bachelor's, master's, or both. The level of education to pursue depends upon which of this field's many career paths you want to take. For instance, if you want to become a UX strategist and lead others in bringing your tech-driven creative vision to life, a master's degree in IT will prepare you for this role.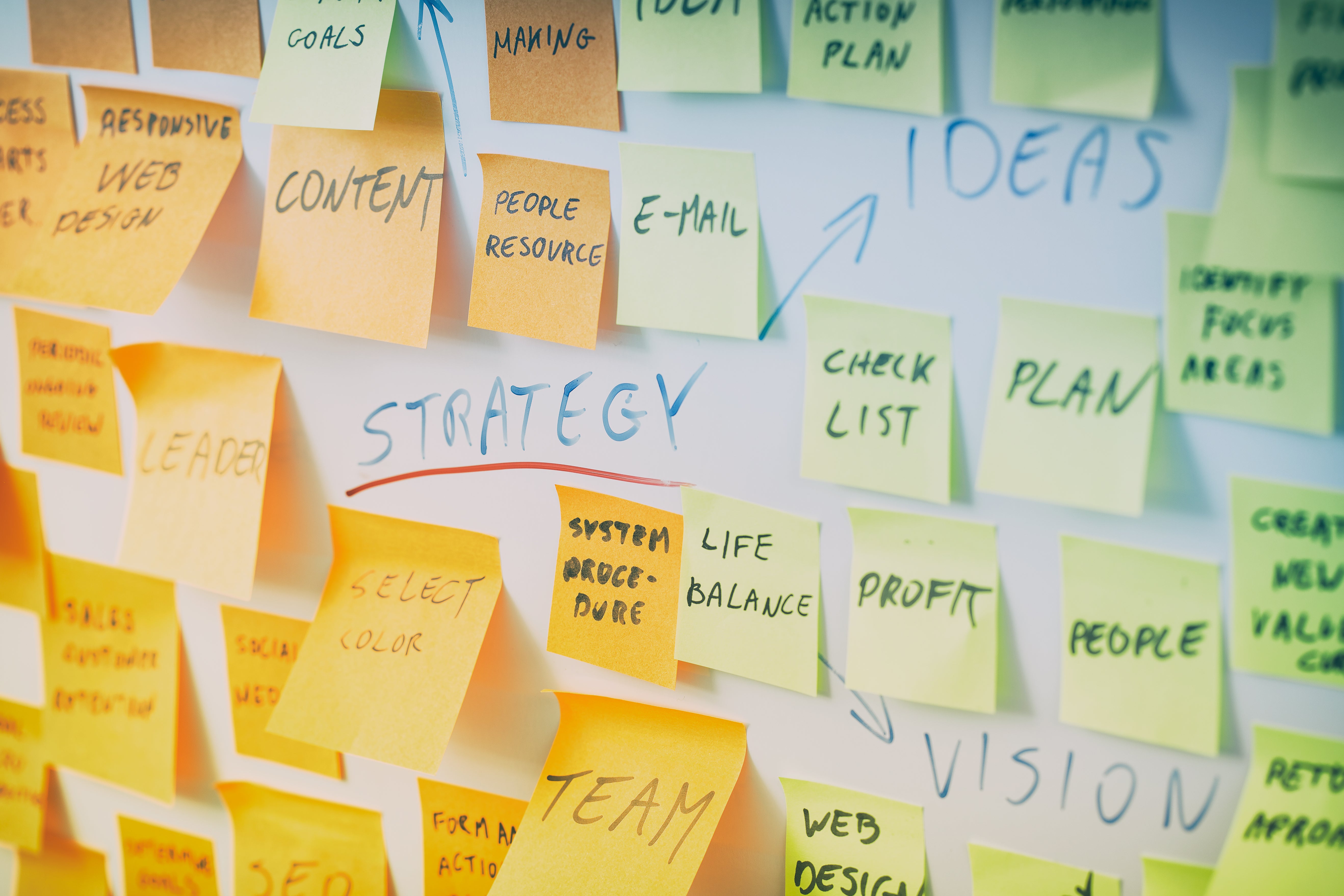 How much does a UX designer make?
UX designer jobs pay well and are in high demand. The median annual salary for a UX designer, or digital interface designer, is $73,760, according to the latest U.S. Bureau of Labor Statistics data. Industries with the highest levels of employment within this occupation include software publishing (also the top paying) and computer systems design. 
UX designer career outlook.
While current demand is high, projections of the future demand for UX design jobs look promising. A lot of this has to do with the profession's link to web development, an area that seems to never show any signs of slowing down. In today's tech-driven world, it likely never will. 
In your pursuit of this challenging yet rewarding career, keep in mind that the role of a UX designer can vary dramatically depending on the company. If you work for a startup, for instance, you might be responsible for all aspects of the design process because teams tend to be smaller and resources more limited. On the other hand, larger companies tend to break down the UX designer role into several specialty areas, some of which were touched upon earlier in this article. This is why you'll find job listings with more specific titles such as UX researcher, usability specialist, and information architect. 
This dramatic difference in the role between companies is one of the many facets that make working in UX design so appealing. Learn more about how WGU's online IT degree programs can prepare you for the many directions you can take in this fascinating, satisfying career path.