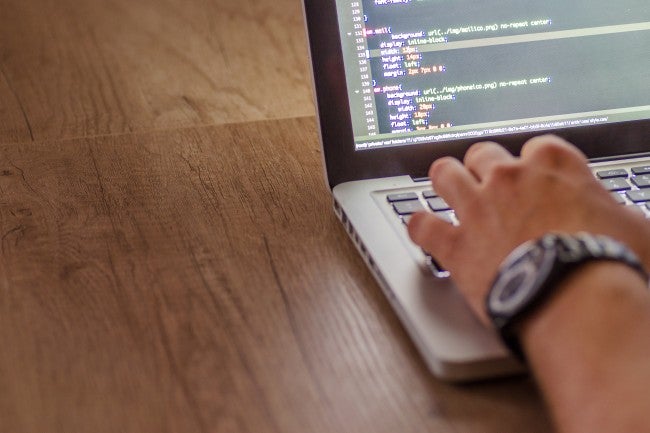 When you're looking into IT degrees, it can be confusing to know which one will be the most beneficial for your career. Whether you already work in IT or are hoping to get started in the industry, the right degree is instrumental to furthering your career. 
Here at WGU, we offer a wide variety of IT degrees so you can get the one that is directly related to your career aspirations. Three of our IT degrees, computer science, cloud computing, and network operations and security, are all similar at first glance. But there are some important differences to each degree that will make sure you're specifically prepared for unique career paths. This guide will go over these three degree programs, their courses, and their job outcomes so you can make the best decision about which one to pursue.
Computer science is a more general degree than the cloud or network operations and can be used for many different IT careers. The computer science degree at WGU has higher-order math, more of an emphasis on computers and engineering concepts, and algorithmic thinking elements. In the computer science degree program you'll learn several programming languages including SQL, Python, and Java.
The ideal student for the computer science degree is interested in solving problems inside and outside the tech field, with a focus on creating efficient systems. Automation is the next step of the business world, and a computer science degree can help you do it.
If you get a computer science degree, many career paths are open to you including:
Cryptography

Computer engineering

Operating systems

Robotics

Genomics

Software systems

Data science 

Machine learning

Artificial intelligence

Bioinformatics

Simulation & modeling

Network architecture
The cloud computing degree program is a more hands-on program compared to others. In this degree you'll spend time building things, solving complex problems, and making sure your solutions work. This program is a "labs first approach," teaching the skills portfolio instead of just teaching the policy. Most other programs are policy based. Curious, adventurous, problem solvers who like to build things.
The ideal candidate for this degree program will have some knowledge of the cloud and scripting, wants to build the next generation of participation platform, and a desire to work on a globally diverse team. Cloud companies are 24/7, worldwide, so this is crucial for success.
If you get a cloud computing degree there are many career paths open to you, including: 
Computer and information systems manager

Computer network architect

Computer systems analyst

Cloud services administrator

Cloud infrastructure system

Administrator

Entrepreneur
B.S. Network Operations and Security.
Several of the courses in the network operations and security degree program provide hands-on experience and virtual labs. This will help students get the specific practice they need to find success. This degree program prepares IT professionals to gain knowledge and experience in network design, network operations, network security, and cloud security. They also get the experience they need to excel in network infrastructure and secure data through effective IT policies and procedures.
The ideal student for this program has some network setup/troubleshooting experience or at least Tier 1 Support experience, and possess a Net+ or Sec+ level certification. They will also be excited about lifelong learning and be highly motivated to overcome challenges.
If you get a network operations and security degree, there will be many career paths you can take including:
Network security administrator

Computer systems analyst

Network infrastructure administrator

Network & computer systems administrator

Computer support specialist

Network security analyst

Computer & information systems manager