When US Marine Corps veteran Nick Andersen was first introduced to the world of cybersecurity, he knew he'd found his calling.
"I knew that was a field that I wanted to grow in professionally," Nick said. "Cybersecurity first appealed to me as an opportunity to make a real difference in a field that directly impacted our national security, in a space that not many people were operating in extensively."

With his passion ignited, Nick knew this was a new avenue for him to explore a unique  extension of his life in public service. But before he could transition from his current role as an IT specialist to a role in cybersecurity, he needed to elevate his education and earn industry certifications.

It was while working in the Marine Corps that Nick began to pursue his educational path at WGU. It was important to Nick to continue working while obtaining his education, but he also didn't want to wait too long to pursue his dream career.

"The Department of Defense had just started this professional certification path where people in our field had to have certain certifications in order to do our job," Nick explained. "I needed to do both things—I needed to be able to pursue my degree and pursue advanced technical certifications.

"WGU not only allowed me to pursue my bachelor's and get my undergrad degree, but it also gave me the certifications that I needed by completing those course requirements," he continued. "So I was able to take care of both at the same time. It was a real time saver."

Nick earned his Master of Science Cybersecurity and Information Assurance degree and advanced technical certifications through WGU's accelerated program, which helped him meet the new certification requirements for his current  IT role while preparing him for the next step in his career.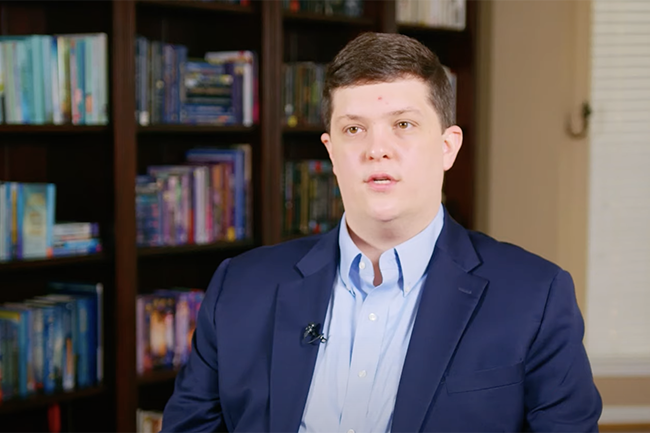 Since earning his bachelor's degree in cybersecurity, Nick has served as the Chief Information Officer for Coast Guard Intelligence and for Naval Intelligence, and as a Chief Information Security Officer for the state of Vermont, and as the Federal Cybersecurity Lead for the White House. 
So what's it like to defend a state as a CISO? The way Nick put it, it's a little bit magical.

"Being a CISO at the state level is like simultaneously working as a magician and a juggler. Sometimes you just have to pull things out of thin air while negotiating the various competing priorities of each state organization that is trying to do their best to provide high-quality citizen services within their mission or business area."

Nick looks at it as his job to support the state, especially when it comes to providing those services to ensure the public's data is safe and secure. He believes in engaging CISO organizations early and working hard to solve problems and develop risk mitigations, even while a strategy session or program development is happening.

And problem-solving is what it's all about, which is why Nick still loves working in cybersecurity after all these years. "Since that time beginning in the field, it continues to appeal to me because at the end of the day it's all about solving problems—some are just more complex than others," he said. "This field provides endless opportunities to continuously develop yourself, reinvent yourself with new skills, and evolve into solving new challenges."
Those challenges have continued to follow Nick in his current role as the CISO for Public Sector at Lumen Technologies, where he helps people and solves problems every day. To Nick, it's not just about the technical problems—it's about working with people to navigate the real world using technology.

Cybersecurity is about more than just national safety and protection. It's about making a difference for everyday people and everyday problems. "What is the most impactful about this role in particular is the real difference you are making in the lives of people that live right next door to you," he said. "Everyone needs the same government services—getting a driver's license, paying taxes, registering to vote, opening a business. The only difference is you can't vote with your dollar like you can in the marketplace."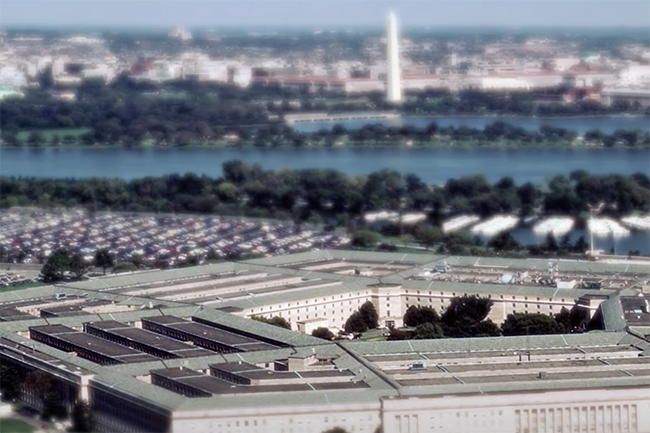 Nick points out that there's only one government that people interact with in their state, with the expectation that services are completed efficiently. So as a state CISO, it's his duty to make the decisions that will impact people's daily lives in a positive way, while also talking with people about how cybersecurity is interwoven into the fabric of daily life.
Nick's passion for his work led to the Washington Exec naming him as one of the top ten CISOs to watch—an accolade he recognizes as both an honor and a burden. Why? "It's a future-looking recognition of 'This is somebody that everybody should keep their eyes on to see what they're doing in the future'—which means that now the pressure is really on," he shared.

If anyone is up for the pressure, it's Nick—but he can't do it alone. Nick knows that living in a technology-connected world means there's an enhanced attack surface within cybersecurity. As he put it, "It really means that it's in high demand now for people to continue to pursue cybersecurity professional education and enter that field because the demand just continues to grow."

For anyone debating whether or not to take the cybersecurity plunge, one thing is for certain: Nick promises that anyone who pursues cybersecurity will never be bored.

"This field is so diverse and so incredibly broad," Nick said. "No one person can know everything, and with the constant evolution of technology, it takes a village to ensure the resilience of systems.

"We are seeing new types of tech enter the workspace every year, and new methods applied to existing tech so that no one person can have the depth to be successful in all areas on their own here," he added. "It also provides a terrific opportunity for newcomers to the field to apply themselves, develop their skills, and develop that community that can help to support them in their growth journey as well."