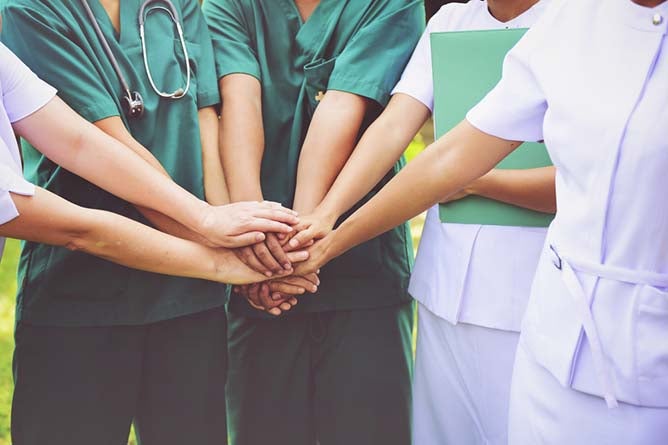 It's easy to take access to healthcare services for granted. We expect to be able to find a healthcare provider to help us whenever we need it. But this simply isn't true for a staggering number of people in the U.S. and worldwide who live in areas with extreme healthcare shortages.
A health professional shortage area (HPSA) is an area with a shortage of primary care, mental health, or dental care providers. HPSAs may be further classified according to geographic location, the population served, or the types of facilities providing services. According to the Henry J. Kaiser Family Foundation, in order to be designated as an HPSA, an area's population-to-provider ratio for primary care must be at least 3,500 people for every primary care provider—or 3,000-to-1 if the community has unusually high primary care needs.
The U.S. Department of Health and Human Services estimates that, as of January 15, 2019, almost 80 million people in the U.S. lack access to primary care services. That's nearly one-quarter of the country.
Truly, healthcare shortage is a crisis.
Addressing healthcare shortages.
Fortunately, some organizations are dedicated to solving healthcare shortages. The Health Resources and Services Administration, an agency of the U.S. Department of Health and Human Services, helps people in need of high-quality primary healthcare. Working under the oversight of the Health Resources and Services Administration, the Bureau of Health Workforce bolsters the healthcare workforce through scholarships, loans, training grants, and loan repayment programs.
The Health Professions Training Grants, for example, encourage medical professionals to practice in underserved and vulnerable populations. These include a slew of nursing-specific grants supporting organizations such as the Advanced Nursing Education Workforce, the Nurse Anesthetist Traineeship, and the Nursing Workforce Diversity, among others. All of these provide financial and educational aid to nurses working in HPSAs and other underserved areas.
In fact, nurses are often on the front lines of initiatives that provide care to underserved or isolated communities. Here are a few professional organizations dedicated to bringing nursing and other healthcare services to those in need.
1. National Health Service Corps. Almost 11,000 members make up the National Health Service Corp (NHSC), an organization committed to growing the primary care workforce in U.S. communities with limited access to care. Nursing students may apply for the NHSC Scholarship Program, which awards scholarships in exchange for a commitment to provide professional primary care services in HPSAs. Nurses who receive scholarships must dedicate at least two years of work providing healthcare services to people in rural or isolated communities. Scholarships vary in amount and may cover up to a full year of educational expenses, including monthly stipends.
2. Love Volunteers. Nursing students and registered nurses can participate in healthcare and medical volunteer programs through Love Volunteers' Medical Internship program. While some nurse volunteers provide direct clinical care, others work in health awareness and education programs designed to help prevent illness and improve quality of life in underserved areas. Love Volunteers offers more than 33 medical internship volunteer programs in areas such as HIV/AIDS support, drug rehabilitation, midwifery, and public health. Nurse volunteers are matched to programs based on interest, experience, and skill level.
3. AgriSafe Network. If you enjoy the quiet abundance of nature, you might enjoy working in a more rural location helping farmers and other agricultural workers. Caring for those in the agriculture industry requires a unique skill set that's often missing from nurse education programs. To combat this issue and provide access to agriculture-specific healthcare training, the AgriSafe Network offers the AgriSafe Nurse Scholar program. This distance learning opportunity prepares you to identify, assess, and prevent diseases related specifically to agricultural work.
4. Doctors Without Borders. The healthcare shortage is not only prevalent in the United States; it's a global issue as well. The World Health Organization and World Bank estimate that nearly half of the world lacks access to essential healthcare services. Doctors Without Borders employs all types of healthcare workers—including registered nurses—to provide lifesaving medical care in more than 70 countries. Registered nurses and nurse practitioners use their skills to perform a wide variety of tasks, including hospital organization, drug stock management, data collection, and oversight of hygiene measures. Nurse volunteers must commit to at least nine to 12 months of service if accepted into the volunteer program. Doctors Without Borders is particularly interested in nurses with training in public health, infectious diseases, or tropical medicine.
Solving the HPSA problem is a complex undertaking, but nurses from the U.S. and around the world are helping bring healthcare to people with limited options. Your nursing education, skill set, and passion for care put you in a unique position to help those in areas of healthcare shortages.