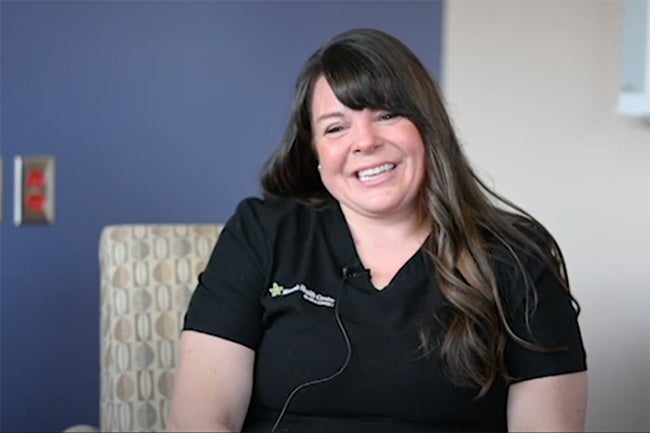 Rebecca Onyirioha, RN, MSN, IBCLC at Peggy V. Helmerich Center WGU, M.S. Nursing - Education Graduate
Becky Onyirioha wasn't the kind of girl who dreamed of becoming a nurse. In fact, she initially thought that she'd become a child play therapist. But the more she got into nursing and gained a stronger understanding of the profession, her train of thought began to change. "I really love being there for people and caring for people, talking to people," Becky said. "So I just decided I'd go to nursing school."
Getting a degree was a turning point for Becky, as well as for her fellow nurses Windra Trujillo and Toni Thomas. All three discovered their passion for nursing and a drive to educate themselves to be the best nurses they could possibly be. That journey began with a single step: deciding to enroll at WGU.

Pursuing the Best Education for Themselves and Their Patients
Becky's educational career came on the heels of a family tragedy. Though her father had encouraged her to get her bachelor's degree in nursing many times, it wasn't until after his passing that she decided to pursue her educational goals.
"My father passed away so suddenly, and that just kind of opened my eyes," Becky recalled, adding that she started looking into schooling options that would work for her schedule. "I was at the point where I had a two year old and I couldn't really go to a traditional school. I found Western Governors University and their RN to master's program, and I figured why not get two birds out with one stone? So I decided to go back and get my master's in nurse education."

For Windra Trujillo, nursing was part of her family—both her grandmother and father were nurses, so she was inspired to follow in their footsteps. While working in the intensive care unit, Windra decided she wanted to earn her bachelor's degree in nursing to take her career to the next level.

"I really wanted to develop myself a little bit further in my education and in my pursuit of being a clinical nurse educator," she shared. "When I went back, it really helped me to understand what was going on—not just on the floor, but truly what was going on beyond the floor in clinical operations, quality management, and such.

And while Toni Thomas dreamed of becoming a nurse, she also wanted to advance her career and saw education as a pathway to making that happen. As she put it, "I was doing a lot of performance improvement and knew that furthering my career in school would help me learn the things that I needed to know." With the encouragement of her husband and children, Toni enrolled in WGU with a desire to lead by example in her family.

"I want them to see that going to school really does have its benefits and that school is lifelong," she said. "You're always learning, it's not just a one and done."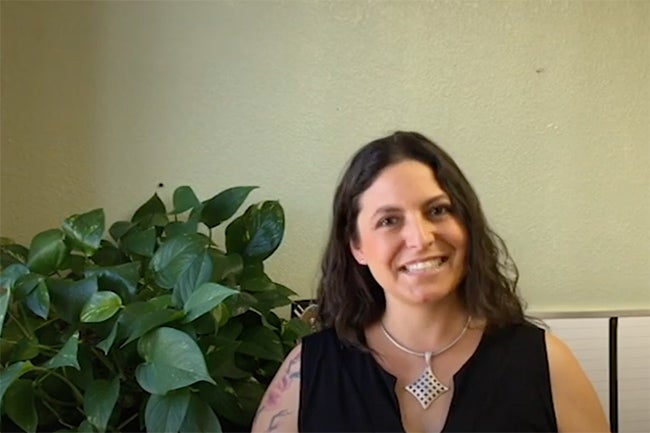 Windra Trujillo, Clinical Nurse Educator at Lovelace Health System, WGU B.S. Nursing Graduate
How WGU Helped Them Reach Their Goals
Though all three nurses had different career paths and different intentions for their education, each of them needed a degree program that would fit easily into their lifestyle and offer them flexibility. This is part of what drew each of them to WGU.
Becky loved that WGU's degree program was an online experience, allowing her to work at her own pace. "I could get as many classes as I wanted to and not have to pay extra for the classes that I finished," she recalled. "Or, if it was a difficult season and I only wanted to get certain classes that I planned on, I could just get that done and coast." Not only did her program work well for her work schedule, it also allowed her the time she needed to dedicate to her family.

Since graduating from WGU two years ago, Becky has been enjoying her role as a lactation consultant at Hillcrest Medical Center in Tulsa, Oklahoma. She's been with the center for 10 years, starting as a nursery nurse before transitioning into the role of a postpartum nurse, where she decided she wanted to learn more about helping all the new moms. "My job now is working with moms and getting our moms breastfeeding or getting them pumping and just making sure that they get to meet their goals for breastfeeding," she said.

And working at Hillcrest isn't just a job. "I just love the people here," Becky shared. "I've been here 10 years—this is the only hospital that I've truly worked at. And I don't want to go anywhere else because I feel that we have a great work family. I do feel like this floor that I work on works well together, and we truly have each other's back at work and outside of work."

Windra also felt that WGU was the best choice for her due to its flexibility. "I really appreciate running my own life timeline and that their self-paced schedule helped me with that," she said, adding that having just started a new role as a nurse educator, she had a lot on her plate. "I needed time to dedicate to that, my family, and school. Their self-paced timeline really allowed me to do that and achieve my goals."

Windra's hard work in earning her degree hasn't gone unnoticed by her colleagues at Lovelace Medical Center in Albuquerque, New Mexico. "I've worked here for 15 years, and from day one, I was just embraced by all staff members," she said. "I love working for Ardent in the Lovelace Medical Center because of the family feel. They've helped develop me, they've shared their lives with me, and I really enjoy the family feel we have here at this facility."

Toni shared a similar sentiment, which was amplified once she earned her degree and stepped into a more challenging role. For her, WGU's competency-based approach was appealing, because it supported her educational pursuits in a way that worked well with what she knew and how she learned.

"I love WGU because it's competency based," she said. "If you're competent in certain areas, you're able to move quickly through the program, and then you're able to learn the things you're not competent in." She also loved having the flexibility to learn at her own pace, taking breaks when she needed to, and accelerating her program when she wanted.

The result? Toni's bachelor's degree has earned her the role of nurse educator at Portneuf Medical Center in Pocatello, Idaho, her professional home for six years running. She's also an epidemic credential trainer, so she trains all the nurses and therapists. Additionally, she's one of the learning management system administrators, which pushes out all the education supplied to the center's employees throughout the year.

"I can think of many instances where my training has kicked in," Toni said of her education. "When I was in quality, I was able to apply a lot of the performance improvement skills that I learned through obtaining my bachelor's to the projects that we were working on. Currently, I use those skills every day when I'm looking at processes, data improvement, and patient satisfaction. I feel like I use those every day, and I feel like I've used a lot of them since obtaining a bachelor's degree."

The Portneuf team definitely appreciates her contributions—and so do the patients. Toni said, "I feel like I am supported—I've been here for six years, I've been in multiple realms, and I have a lot of relationships here that I enjoy. From the top down, I feel that everyone has the patient and the employee's best interests at heart, and I feel that with a great employer, you can see that."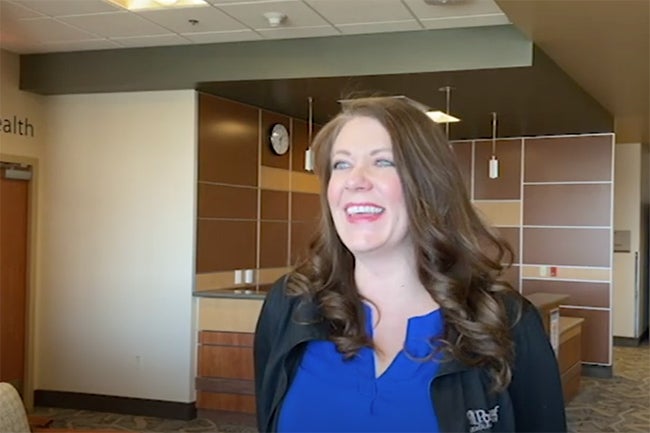 Toni Thomas, Clinical Nurse Educator at Portneuf Medical Center, WGU M.S. Nursing - Leadership and Management Graduate
The Enriching and Fulfilling Purpose of Being a Nurse
Regardless of how each nurse entered their profession, one thing is clear: all three felt driven by a strong sense of purpose in their roles and have a deep commitment to compassionate care for each of their patients. "I feel like it's my job to make sure that if they're having a hard time, if they're sick or if they're in need of anything, that I'm there for them," Becky said. "My job is to make sure that they get healthy, get better, and just overall have a good stay while they're here in my care."
For Becky, getting to serve and care for others is just icing on the cake since she's a people person. As she shared, "I love getting to meet and know my patients. I get to be there for the happiest times in their lives—I get to be with them when they bring a new baby into the world. So I love that I get to make their stay here the best that I can. It's just nice, and sometimes you get to build long bonds with these families."

For Windra, it's all about how she can touch people's lives every day. Before becoming a nursing educator, she found fulfillment in how she cared for her patients, informed them on how to care for themselves, and held their hand when they were scared. "That was everything to me," she said. But with her change of roles, Windra has found her purpose as a nurse has changed, too.

"How do I fulfill my purpose now? That is through employee education and nursing education," she shared. "Now I get to touch the lives of the nurses who take care of the patients that I took care of. That is really truly why I went into nursing."
And considering nursing was Toni's dream, naturally she loves taking care of patients and seeing them smile—but she also appreciates the opportunity to be with patients no matter their prognosis.

"Whether it's positive outcomes or negative outcomes, I love to be able to be there and support family and patients throughout all of their healthcare," she said. "I love educating new nurses on evidence-based practice and taking care of patients so that they are satisfied."

Unquestionably, their career commitment and fulfillment increased with support from their degree programs, helping them to step into their roles in a whole new way.

So, Why is Education So Important for Nurses?
There are numerous reasons why education is important for nurses. There are the standard reasons, such as being able to stay current in your field, improve patient outcomes and raise your income, as well as increasing your chances for a promotion and encouraging career growth by stepping into roles such as a nurse educator. According to The Bureau of Labor Statistics (BLS), the number of advanced practice nurses may increase by 26% from 2018 to 28. By comparison, the BLS projects the job outlook for registered nurses to grow by 12% during that same time period.
But there's more to it than just those reasons. For Becky, pursuing a bachelor's or master's degree is all about learning and growth, which she feels is important for every nurse to pursue. "We're always growing; we learn how to communicate with our patients and the members we work with every day, so going back to school would really help with our career and this ever-changing environment."

Plus, Becky added, learning about yourself through education is also an important aspect. "Just learning more about you, and how you can present yourself, and how you can grow for your patients, and how you can better take care of your patients every day."

Windra agrees, noting that higher education is also important for nurses who strive to understand what's happening with healthcare on a global scale and with healthcare administration. "It really helps to allow them to better treat their patients, understand clinical processes, and also advance in their career," she shared, adding, "They may not want to stay in one place, and having that higher education allows them the mobility to move back and forth in different positions to find their amazing spot in a nursing career."

And continuous learning is what it's all about, if you ask Toni. "Whether it be going to school or in your everyday workday, you're always learning something new," she said, but points out that getting your bachelor's or master's degree is a whole other level. "I feel it's really important in the overall care you give to your patients, learning about performance improvement, and leadership, and communication, is critical when taking care of patients every day. And I feel that going back to school has helped me through those moments."

And for anyone wavering on whether or not to pursue advanced education in nursing, Toni has some advice: "Just do it! Go back to school; get it done. It will always open other doors for you in the future."