Entering the IT field with an associate's degree and/or IT certifications was an acceptable practice many years ago, but times are changing and most employers have added an additional job requirement to advanced IT positions – a bachelor's degree. If you need an advanced IT degree such as a bachelor in IT, or a bachelor in cybersecurity for example, and question how you would fit school into your busy schedule, an online degree may be a good option for you.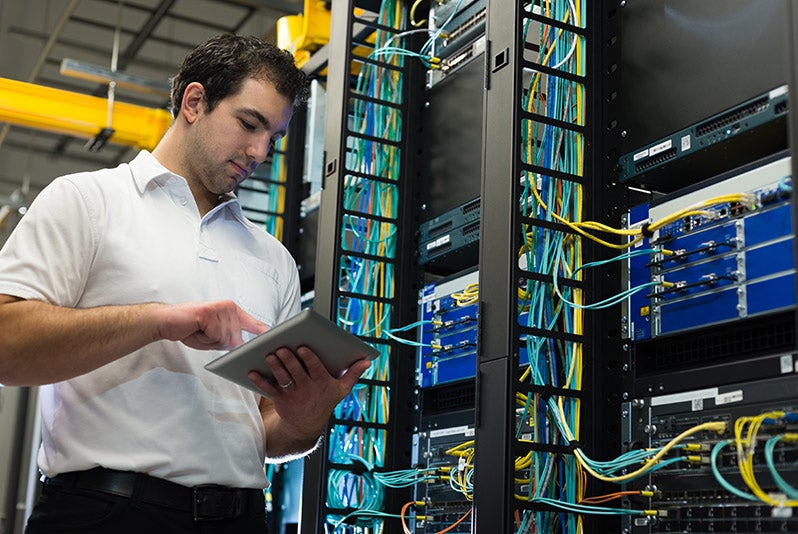 Once your resume crosses the desk of any hiring manager, they will be looking for three primary qualifications. IT certifications and experience will get you far, but a growing requirement in more competitive spaces is a bachelor's degree. Experience is invaluable, but the IT profession is growing and the competition will only become greater. Job candidates will need to seek ways to stand out. Earning a bachelor's degree in addition to building your repertoire of IT certifications is one way to stand out amongst the crowd—and make more money.
As part of WGU's B.S. in Information Technology degree, students who have worked in IT for many years have the opportunity to build upon their skills and graduate with several certifications at no additional cost.
WGU graduate Eric Lytle, like most of us, got his first job in high school for extra spending money. He would go to school, work in a cabinet shop for a part of the day, and then head to his evening job as a bookkeeper. The pay was good and made it possible for him to move out on his own after graduation.
When Eric enrolled in community college, he had an interest and natural competence in working with computers and IT. He found part-time work with a municipal court and became the go-to-guy for computer troubleshooting—from here a career began. Eric worked as a Tier 1 IT Specialist and began running large projects. He and two others migrated the courts computer system from Novel Netwear to standard Windows Active Directory over a regular two-day weekend. A project type that would realistically be assigned to a team of 40 people in today's workplace, he says.   
Thus far, not being able to list an IT degree on his resume had not hindered Eric's career growth in any way. In 2008, Eric changed jobs so he could learn how to build out IT infrastructure. He became a Microsoft Certified Master—one of only 130 such certified individuals worldwide and about 40 in the United States.  
This propelled Eric to the height of his career as a Chief Technology Officer building custom intranets for large companies like Philips 66 and Booz Allen Hamilton.
Will a degree in IT actually help me get a better job?
Managers in the IT industry typically hold a bachelor's degree in computer science or a related field, while some organizations require their executives to hold a master's degree. If you are looking to advance into higher executive IT roles, most Chief Information Officer positions require at least a bachelor's degree and an extensive resume.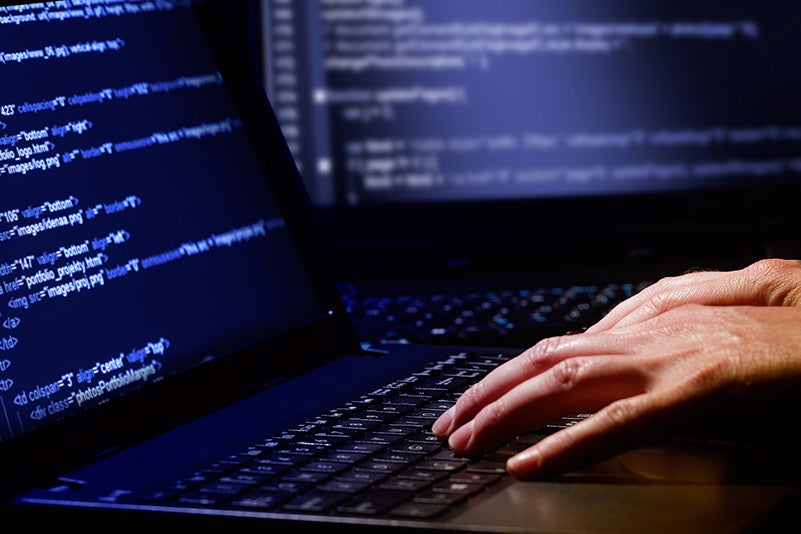 Without a bachelor's degree, Eric worked for big corporate companies for a large part of his career until he wanted a little more freedom and job flexibility. Consulting work gave him what he was looking for. He won most of the projects he went after because there was no doubt in anyone's mind that his experience qualified him to do so. But when an RFP (request for proposal) went out for a very large budget project, candidates were required to have a bachelor's degree. For the first time in Eric's 20+ year career, his experience did not matter and the lack of a physical diploma eliminated him from the project.
He says losing that project did not stop him from pursuing big jobs because he knew he could win them, but he was more interested in government projects and knew a degree would be required.
Is it possible to work and go to school at the same time?
For Eric, returning to school and earning a bachelor's degree was the right step to take for his career, but there were elements to that decision he had to consider. As a husband and father with a full-time job, Eric had to consider the time commitment he would need to make to earn his degree. The traditional brick-and-mortar school was not a fit for his schedule and he did not want to waste time re-learning material he had learned through on-the-job training. 
When he looked into different online degree programs, Eric says WGU's B.S. in IT degree mirrored his career. He had so much experience and was glad he could apply it to accelerate his degree program. His efforts had an impact on more than just his career though.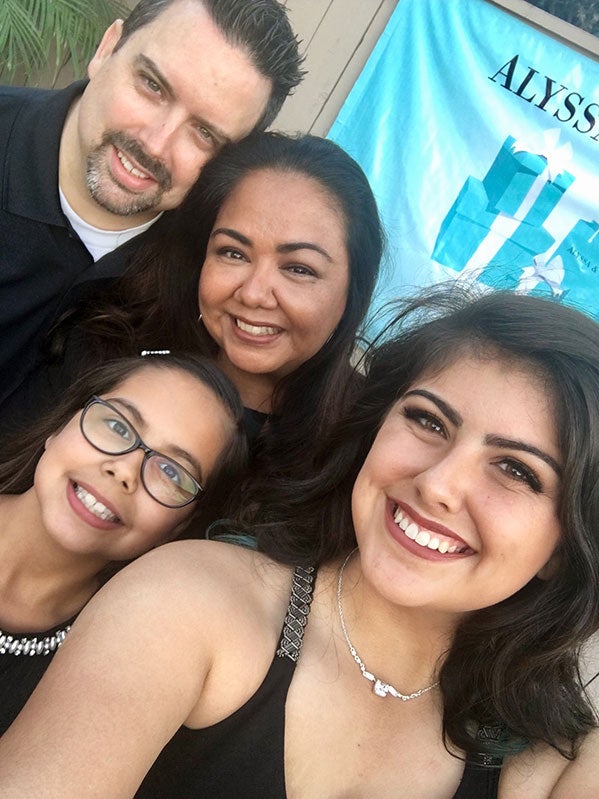 Eric Lytle and his family
As a father of two and one that was nearing entrance into college, Eric said "Part of the reason why I decided to earn my IT degree was because I didn't want my daughter to have the excuse that her dad was able to support his family without a degree. I wanted both of my daughters to understand that if you can go to college, then you should. It is easier when you are younger with more freedom. At the very least, I know from experience that HR folks will cut applicants if they don't have a bachelor's degree."
Eric said that rather than watching TV after a long day at work, his daughter saw him studying and moving his life forward. In the process, she become more excited about getting a plan together for a career, whether that meant attending a traditional college or a specialty college.
In terms of the value of Eric's degree, the demand for educated IT professionals does not appear to be lessening. Eric's IT degree will get him through job filters that once eliminated his candidacy and allow him to compete for high-level contract work.  "God gives people certain skills in life and I can't draw like my daughter can, but I can build a computer and code with my eyes closed."
To learn more about the different IT degree programs offered at WGU, click here.