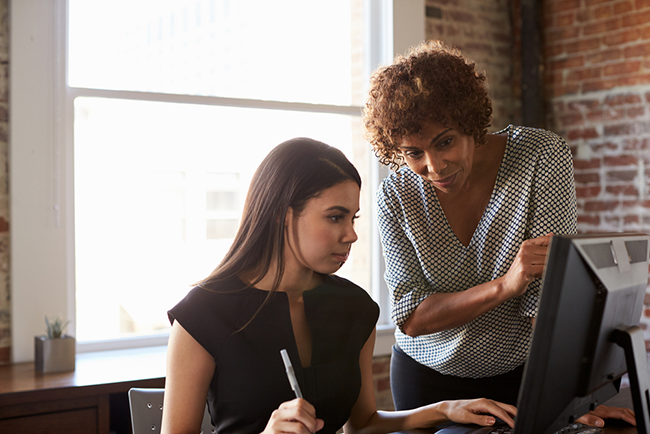 Navigating college can be a daunting task, but it's one that WGU students don't have to face alone. All incoming students at WGU are assigned a Program Mentor to provide guidance and support throughout their college experience.
While most students welcome this support, some worry a mentor will infringe on their independence, or create a chore for them. What is the mentor experience really like? Here's what some former WGU students had to say.
Mentors Help You Persevere
Alina Cuellar was not excited about having a mentor. She had always been successful doing things on her own and was apprehensive about having a call every week with someone the university assigned.
"Why would I want someone telling me what to do, asking me things, being intrusive, and planning my schedule?" Alina wondered.
However, when Alina hit some roadblocks along the way, her mentor, Emily, helped her persevere.
"She kept me on track and organized," Alina said. "Emily listened to everything I had questions or comments about."
"She is the reason I stayed in school towards the end," Alina said.
Alina's advice to new students is to keep an open mind when it comes to being assigned a mentor.
"I could not have gotten this far without Emily," Alina said. "If everyone had an 'Emily,' they could experience college the way I have and be successful."
Mentors Help You Plan a Schedule
WGU students select their courses and plan their program in a way that makes the most sense for them. This allows them to complete a degree when and where it works for them, unlike most college programs, which require students to follow a prescribed schedule.
Rebecca Gimenez completed her master's degree in just 18 months and believes it would have taken a lot longer had she not had her mentor walking her through the process.
"My mentor helped me plan out a projected timeline for my whole graduate degree and then each semester," Rebecca said. "She asked me what I wanted to accomplish and divided out my classes to make it possible."
When things didn't go according to plan, Rebecca's mentor helped her readjust.
"Sometimes I got a little overly ambitious and then couldn't finish what I wanted to that semester," she said. "My mentor reassured me that everything would still work out just fine. Then she helped me figure out how to make the most of the semester and how to get back on track for the next semester."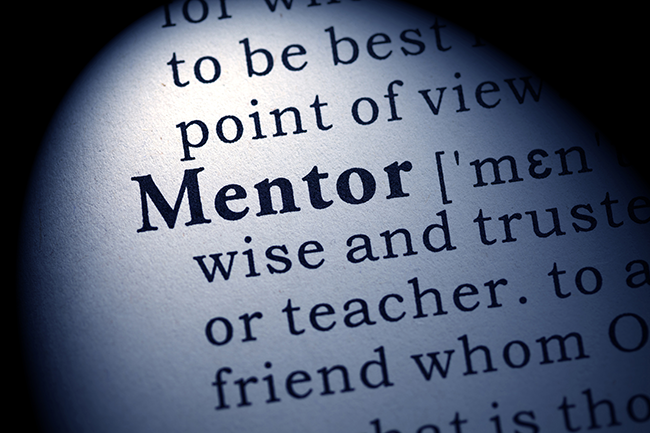 For students who worry their mentor will become too involved or want to communicate more often than they'd like, Rebecca was reassuring.
"Your mentor is there to ask you what you want, where you want to go, and how you plan to get there," she said. "It's basically all up to you. They are there to help you plan it out and get your classes organized, so you can do it."
Rebecca said her mentor was flexible in terms of how often they connected. The two maintained a weekly check-in call throughout her entire program, which she found helpful and motivating.
"I actually looked forward to her calls every week," she said. "I would even stay up late sometimes the night before she was going to call, just so I could tell her I finished a certain assignment or step."
Mentors Know the Requirements
As the saying goes, "You don't know what you don't know." For Bethany Joyce, having a mentor who knew the requirements helped her meet them.
"My mentor kept me up to date on graduation requirements, testing requirements, and timelines to complete my degree," Bethany said. "I was struggling with a class at one point, and she let me know I could change to a different class and still satisfy the requirement I needed."
Bethany said she might not have received credit for the course, and instead would have had to retake it, if her mentor hadn't known the requirement and helped her find an alternative way to meet it.
"She also helped me connect with other students in the classes I was taking for study groups," Bethany said. "She gave me tips for finding research articles in the library and answered all my questions, no matter how silly or complicated."
Mentors Make the Best Cheerleaders
WGU students agree: mentors are a source of unwavering support and encouragement, especially when college gets challenging.
"My mentor was a lot like my personal cheerleader," Bethany said. "She encouraged me when I was feeling low or overwhelmed and celebrated my successes with me."
Bethany said her time at WGU would have been much more difficult without the help and support of her mentor and credits her mentor with helping her successfully complete her degree.
"A mentor is someone who is 100 percent in your corner, doing everything they can to help you achieve your goals," she said. "I felt supported and accepted. I had someone on my team within the school. I highly recommend having a mentor."