Advertising Manager Career Guide
How to Become an Advertising Manager
Advertising brings companies and customers together. The right advertisement—whether it's on a billboard, in an email, or displayed across a website—can help customers become aware of products or services they might be interested in. As an advertising manager, you'll be responsible for helping design, launch, and optimize these ads according to a company's preferences.
Advertising managers help businesses of all sizes take control of their outreach. They help identify key features of a company's products or services, and they create ads using these features that will attract the right customers. These ads may reach customers through radio, television, social media, web, and print mediums.

Advertising manager careers are ideal for anyone with a passion for communication and business who is looking to leverage a strong creative skillset.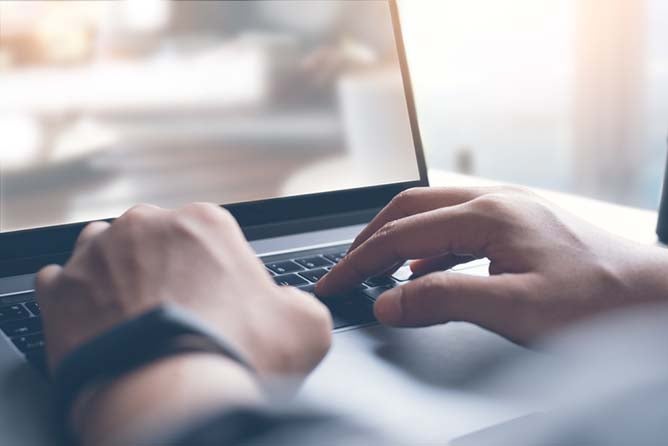 What Is an Advertising Manager?
One of several careers available to individuals with undergraduate marketing degrees, the role of advertising manager requires both creativity and problem-solving skills. You will help companies design advertisements that appropriately market their products and services, while staying true to their vision for the future.
After customers have begun to interact with your ads, you will tailor design, delivery, and content to further improve results. If ads resonate particularly well with a specific demographic, at a specific price point, or during a specific time of day, you will make optimizations to help achieve further success.

The role of an advertising manager is often confused with a marketing manager, who is responsible for coordinating all of a company's marketing efforts. By contrast, an advertising manager strictly oversees advertisement creation, deployment, and optimization.

Most advertising managers require undergraduate degrees. In addition, you might need at least a few years of experience in a marketing or an advertising environment, preferably where you held a leadership position.

What Does an Advertising Manager Do?
Advertising managers perform a variety of tasks. On some days, you might spend time communicating with clients to determine their preferred direction for a specific advertisement. On other days, you'll need to coordinate advertisement creation with other members of your creative team.
Advertising managers are often responsible for performing the following duties:

Communicating with clients to determine their preferred direction or focus for an advertisement.
Brainstorming advertisement scope and content, often alongside other team members.
Creating advertisements that resonate with particular audiences and generate interest in a company's products or services.
Optimizing advertisements according to feedback and customer engagement patterns.
Collaborating with other advertising or marketing department members to create advertisements that work well in tandem with a client's other marketing channels.
Troubleshooting any issues with an ad's visibility, particularly across digital channels.
Researching any updates, new best practices, or guidelines in modern advertising fields.
These and other responsibilities keep advertising managers busy as they help companies take control of their customer outreach efforts.

What Education Does an Advertising Manager Need?
Before you can begin a career as an advertising manager, you'll need to clear a few academic hurdles. First, you'll need a bachelor's degree in marketing, or a closely related field.
Your undergraduate marketing degree will help to prepare you for the world of advertising. While working to obtain this degree, you'll develop skills in digital marketing, print media, and strategic thinking. You'll learn how to use analytics to improve ad performance, and how to serve advertisements that resonate with customers on a global scale.

Best Degree for Advertising Managers
Marketing – B.S. Business Administration
For those who want to lead brands and steer consumer markets:...
For those who want to lead brands and steer...
For those who want to lead brands and steer consumer markets:
Time: 70% of graduates finish within 41 months.
Tuition and fees: $3,720 per 6-month term.
Some careers and jobs this business degree will prepare you for:

Marketing and PR manager
Director of marketing and communications
Director of publications
Customer intelligence manager
Marketing sales manager
Marketing is a creative and exciting field—and one where an undergraduate degree will open better opportunities.
College of Business
---
Our Online University Degree Programs Start on the First of Every Month, All Year Long
No need to wait for spring or fall semester. It's back-to-school time at WGU year-round. Get started by talking to an Enrollment Counselor today, and you'll be on your way to realizing your dream of a bachelor's or master's degree—sooner than you might think!

---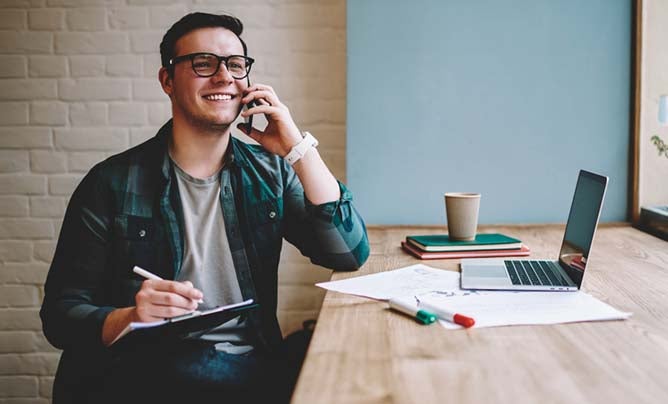 What Skills Does an Advertising Manager Need?
Advertising managers depend on a variety of skills each day. Whether you're creating new ads or revising existing content to better resonate with customers, your skillset will be important for daily success.
The skills an advertising manager needs can include:

Marketing. The ability to target and reach customers across a variety of digital and print mediums.
Creativity. The ability to apply imagination and original thought in ways that help customer advertisements stand out among their competitors.
Interpersonal communication. The ability to correspond effectively with clients, companies, and other members of your advertising or marketing department.
Data analysis/reporting. The ability to gather, segment, analyze, and report on data in ways that help you learn from advertising performance metrics.
Problem-solving. The ability to identify and overcome any issues that advertisements or clients might face.
Writing. The ability to creatively design advertisements that resonate with particular customer segments.
Optimization. The ability to revise advertisements in ways that help content resonate even better with particular customer segments.
Brand storytelling. The ability to tell a brand's unique story by creating advertisements that remain true to their corporate vision.
Time management. The ability to prioritize tasks in a way that allows sufficient time for each daily responsibility.
These and other skills help advertising managers succeed each day as they help companies connect with target consumers.

How Much Does an Advertising Manager Make?
$51,632
The exact income of an advertising manager can depend on many different factors, including your employer, employer's location, years of experience, and education. If you work for a digital marketing agency that partners with clients, your income might also be subsidized by specific bonuses or performance-based incentives. On average, the annual salary of an advertising manager is $67,923, with a range of roughly $41,000 to $95,000.
What Is the Projected Job Growth?
10%
Where Do Advertising Managers Work?
Varies
Advertising managers work in a wide variety of locations. Some advertising managers are contracted through third-party agencies to help smaller clients or companies launch ads. Other advertising managers work internally for private businesses, performing many of the same responsibilities.
Advertising managers can work for advertising firms, digital marketing firms, media and design firms, private businesses, and online or e-commerce businesses.