A company's accounting department provides critical financial services, including budget management, paying bills, and filing taxes. As an important part of any corporate accounting department, auditors review corporate financial records to ensure policy compliance. Auditors also help address any financial issues a company may face, solving problems before they escalate.
Employed at both public firms and internally at private companies, auditors work to navigate often complex financial situations to ensure continued compliance. In addition, auditors will commonly collaborate with other members of a company's accounting department, assisting with various other financial responsibilities.
If you're looking to put your financial management skillset to use as you help companies thrive, the role of an auditor is ideal for you.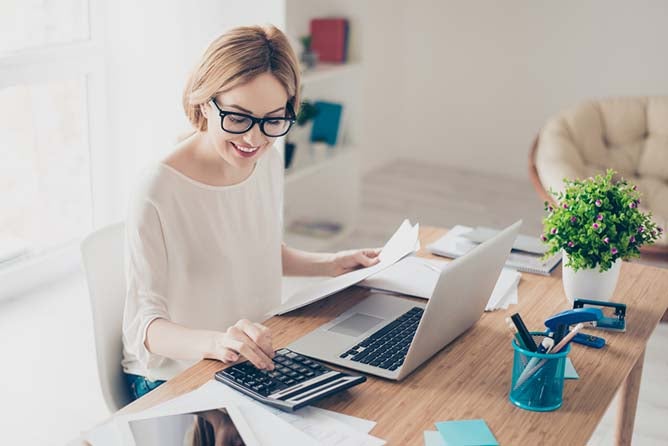 Auditors work closely with a company's accounting department to examine financial records and ensure correct financial practices. Auditors are called upon to offer an official opinion on a company's financial policies. In other circumstances, auditors offer a comprehensive review and analysis of an organization's financial records.
One of several career options for individuals who obtain an accounting degree, auditors work in a variety of fields. Sometimes, the title of "auditor" is preceded by the industry name, such as "healthcare auditor" or "IT auditor."
Typically, auditors will need to obtain at least an undergraduate degree in accounting to qualify for jobs. Additionally, most companies and accounting firms will also want their auditors to have a master's degree in accounting and their CPA license. In order to work with certain types of companies and complete certain tasks, a CPA license is a requirement for auditors.
Auditors contracted by companies will typically perform an in-depth review of that company's finances to ensure full policy compliance. Sometimes, auditors employed internally by an organization can offer additional financial management services, in addition to their regular audit procedures.
The exact responsibilities of an auditor include:
Ensuring continued policy compliance across an organization's financial activities.
Facilitating comprehensive audits of a company's budgets, payroll, investments, and other financial activities.

Delivering audit findings to company executives for review.

Advising company executives on the best ways to satisfy any issues identified during the audit procedure.

Researching new methods for more effective financial auditing.

Continually assessing the efficiency of audit procedures, often by integrating a company's feedback into future audit processes.
These and other responsibilities represent the bulk of an auditor's duties as they work to ensure that a company's financial habits remain continually compliant with all local, state, and federal parameters.
What Certifications Does an Auditor Need?
To become an auditor, you'll need to earn your certified public accountant (CPA) certification. Accountants commonly need this certification to apply for accountant and auditor positions. This license comes after gaining a certain amount of educational credits, gaining experience in the field, and passing the CPA examination. Each state will have specific requirements about how to become a CPA, so it's important to research in the state where you want to be licensed.
What Education Does an Auditor Need?
Before you begin a career as an auditor, you'll need to develop relevant skills by meeting a few educational requirements. You'll first need to obtain a bachelor's degree in accounting, through which you'll develop skills in economics, critical thinking, and quantitative analysis. You'll also gain critical experience in financial reporting, GAAP, and other accounting practices.
You'll further hone these abilities with a master's degree in accounting. After you optimize your understanding of tax concepts and financial management, you'll be able to leverage your education once you begin a career as an auditor. Courses in financial accounting, managerial accounting, and advanced auditing will help prepare you for everything you'll face in a corporate environment.
Accounting – B.S. Business Administration
Have a knack for numbers or fine-tuning finances?...
Have a knack for numbers or fine-tuning finances?...
Have a knack for numbers or fine-tuning finances?
Time: 70% of graduates finish within 41 months.
Tuition and fees: $3,720 per 6-month term.
Some careers and jobs this business degree will prepare you for:

Accounting manager
Financial director
Vice president of finance and operations
Chief financial officer
Forensic accountant
Take your first step toward CPA certification and learn how to use GAAP, ledgers, and journals.
College of Business
Become better qualified to pursue a greater variety of public...
Become better qualified to pursue a greater...
Become better qualified to pursue a greater variety of public and private accounting positions:
Time: 70% of grads finish within 23 months.
Tuition and fees: $4,675 per 6-month term.
Some careers and jobs this business degree will prepare you for:

Accountant
Accounting manager
Internal audit manager
Senior accountant
Other specialized finance roles
This MAcc program is designed to prepare you for the CPA exam and also the CMA or CIA exams.
College of Business
---
Our Online University Degree Programs Start on the First of Every Month, All Year Long
No need to wait for spring or fall semester. It's back-to-school time at WGU year-round. Get started by talking to an Enrollment Counselor today, and you'll be on your way to realizing your dream of a bachelor's or master's degree—sooner than you might think!

---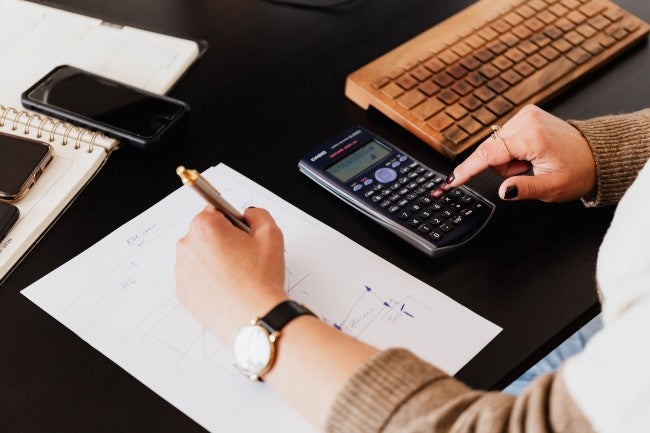 What Skills Does an Auditor Need?
Each day, auditors depend on well-developed skill sets. Whether they're auditing a company's financial records or helping to develop more effective accounting strategies, auditors depend on certain skills to drive clients and companies toward success.
The exact skills an auditor needs include:
Analytical: The ability to comprehensively review a company's complete financial records, including tax filings, investments, transactions, and payroll.
Financial management: The ability to expertly manage financial assets, making decisions, and implementing processes that ensure compliance and yield sufficient returns.
Compliance: The ability to conform a company's financial policies and procedures so that they accommodate all local, state, and federal parameters.
Teamwork: The ability to work effectively alongside all members of a company's financial and accounting departments.
Interpersonal communication: The ability to correspond effectively with team members, clients, company representatives, and executives.

Problem-solving: The ability to help identify and solve financial or compliance problems that a company might face.

Mathematical aptitude: The ability to perform complex mathematical processes that contribute to the financial audit process.
These and other skills help auditors to fully inform a company's financial management habits, keeping it financially compliant and contributing to long-term success.
How Much Does an Auditor Make?
$58,004
The exact income of an auditor varies based on factors that include your employer, employer's location, education, active certifications, and years of experience in an accounting field. On average, the annual salary of an auditor is $58,004, with a range of $43,000 to $83,000.
What Is the Projected Job Growth?
4%
Where Do Auditors Work?
Varies
Auditors work in a variety of different locations depending on the nature of their hire. Though the individual locations where you work might change, your responsibilities should remain largely the same.