Career Counselor Career Guide
How To Become a Career Counselor
It can be difficult to make a big decision. Career choices fall into that "life-changing" category of choices, and so often people find themselves in need of help when it comes to defining clear career steps. 
Career counselors are the support system for those looking for aid in their career journey. They work with everyone from high schoolers to C-suite executives to help define career paths, establish growth plans, and present options for life and career progression.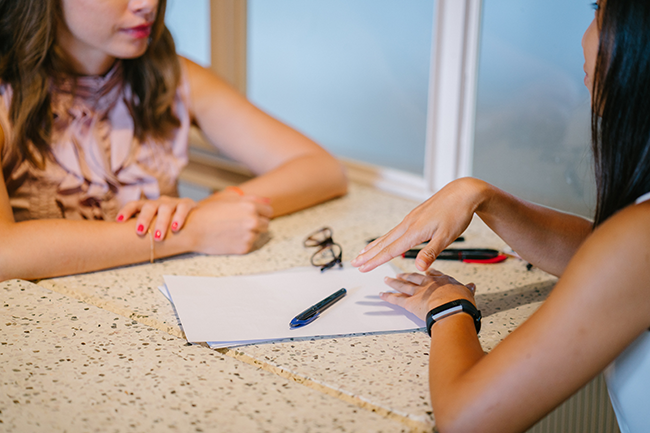 What is a Career Counselor?
A career counselor is first and foremost a resource. They have a depth of knowledge in sometimes multiple career industries and supply their clients with information like job requirements, salaries, skills needed, and more. 
They work as both counselors and friends to understand each client's specific talents and guide them in making the decision that will not only benefit their current situation but will set them up for long-term success. They supply clients with the necessary tools to overcome current job insecurity, or to guide clients in the exit process of leaving a job that is no longer benefitting them. 

Career counselors find much crossover with guidance counselors and education counselors, but specialize in the career path that comes post graduation. In the U.S. there are roughly 300,000 of these positions currently, with expectations for continued growth. As job seekers work to define a way forward, career counselors will find themselves instrumental in the guiding process. 

If you find that you are a natural helper, and eager to help people see beyond their current circumstances, career counseling may be a deeply fulfilling career path for you. Career counseling ranks as one of the happiest careers in the United States, due largely in part to the satisfaction and joy counselors feel in helping to change the life of their clients for the better. 

What Does a Career Counselor Do?
Career counselors work with clients of all ages, at various stages of their careers. Their main function is to support job seekers in finding a position that fits their talents and can afford them the lifestyle they are looking for. 
Career counselors can work with high school students, helping them to define their interests and choose a university or program focus. They also work with recent college graduates, to help them determine jobs they are qualified for and discover if they need additional qualifications to find success in their chosen path. 

For those already in the workforce, career counselors can be instrumental in helping clients improve their current careers, work towards a promotion, change industries, and find networking connections. 

Day-to-day for a career counselor is largely client-focused, with some research and administrative tasks involved. Day-to-day tasks might include:

Administer personality, aptitude, and achievement tests. Career counselors are responsible for having an in-depth knowledge of their client's strengths and weaknesses, so they can aid them in making informed decisions and guide them towards opportunities where they are most likely to find success. This is where soft skills like listening and empathy become crucial—this process can be emotional for job-seekers. 

Resume, application, and interview coaching. You may have a client who has never built a resume before! Or you may work with someone who is looking to shift industries and needs help reframing their experience to express its applicability to a new audience. Career counselors act as an editor and an advisor when it comes to applications, resumes, portfolios, and networking skills. 

Search instruction and help. Career counselors work to save their clients valuable time by leading them to the right places in their job search. You may spend time vetting schools for a hopeful grad student looking for a specific program. Or you might research networking opportunities for a client looking to make a connection at a particular company.

Accountability and mentoring. The job hunt can be a frustrating and often defeating road. Many people choose to work with a career counselor simply because they need someone to help them keep their head up, stick to their goals, and hold them accountable. 

How Do I Become a Career Counselor?
According to the U.S. Bureau of Labor Statistics (BLS), employers prefer career counselors to have a master's degree and some area of focus on career development.  
Step One: Get a Bachelor's Degree in an Applicable Field
In order to become a career counselor you'll first need a bachelor's degree in an applicable field. This could include communications, human resources, psychology, or a business degree. 

Step Two: Get a Master's Degree to Stand Out
Most career counselors will need a master's degree to be taken seriously in the field. A Master's of Business Administration or Master's of Science in Management and Leadership are extremely valuable degrees because they can help career counselors understand the ins and outs of the business world, how to navigate it, how to work with and manage people effectively, and more. These management-type degrees can be pivotal in also increasing networking opportunities, and career counselors need to have a wide web of contacts to help clients. 

Best Degrees for Career Counselors
Management and Leadership – M.S.
An online master's degree focused on change management,...
An online master's degree focused on change...
An online master's degree focused on change management, innovation, and leading teams:
Time: 62% of graduates finish within 18 months.
Tuition: $4,755 per 6-month term.
Sample careers and jobs this business degree will prepare you for:

President
Vice president
Director of operations
Executive director
Develop a comprehensive suite of leadership skills and your confidence to navigate changing business structures.
College of Business
Master of Business Administration
The flexible MBA program you need, focused on business...
The flexible MBA program you need, focused on...
The flexible MBA program you need, focused on business management, strategy, and leading teams:
Time: Graduates can finish in 12 months.
Tuition: $4,755 per 6-month term.
Sample careers and jobs this business degree will prepare you for:

President and CEO
Vice president
Executive director
Chief strategic officer
Our competency-based model gives you an innovative learning experience you won't find anywhere else—and our MBA grads tell us they loved accelerating their program to see a faster ROI.
College of Business
---
Our online university degree programs start on the first of every month, all year long.
No need to wait for spring or fall semester. It's back-to-school time at WGU year-round. Get started by talking to an Enrollment Counselor today, and you'll be on your way to realizing your dream of a bachelor's or master's degree—sooner than you might think!

---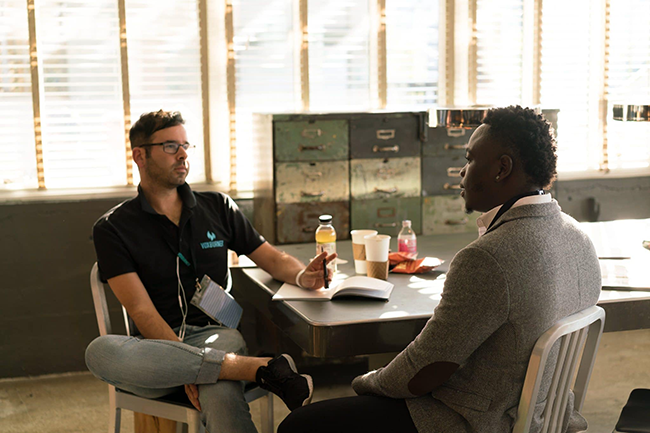 What Skills Does a Career Counselor Need?
Career counselors who can see and chart a clear path for their clients will find themselves rewarded emotionally and achieve success in their roles. Career counselors need empathy and kindness just as much as training and technical skill. 
If you are interested in becoming a career counselor, you will need a balance of hard and soft skills, some of which include:
Excellent communication skills, with an ability to effectively communicate with clients 
Analytical skills that allow you to match a client's interest and abilities with potential careers
Compassion and empathy when navigating sensitive and stressful situations
Excellent listener with a high level of attention to detail
Punctuality and an ability to stick to a tight deadline with clients
Confidentiality and trust when working with a client's personal information
Technical knowledge to use software programs, research job opportunities, and conduct virtual counseling sessions
Curiosity and a desire to understand multiple fields and industries
Confident decision-making skills in resolving disputes and reviewing candidates. 
Interpersonal skills with an interest in counseling those from unique backgrounds and circumstances 
How Much Does a Career Counselor Make?
$69,618
Career counselors averaged $69,618 per year in May, 2023 according to the Indeed. The lowest 10% of career counselors on record earned roughly $36,500 and the highest 10% on record earned more than $132,788  in May 2023. Most career counselors work full time. However, if you pursue a role at a school or university you may only work while school is in session. 
What Is the Job Outlook for Career Counselors?
8%
Career counselor roles are projected to grow 8%, which is faster than the national average for all occupations, according to the BLS. Career counselors will find demand from universities as an increasing number of campuses open career centers. They'll also be needed to assist laid-off workers. As the military landscape continues to evolve, career counselors are also needed to help service men and women transition into the civilian job market. 
How Long Does it Take to Become a Career Counselor?
5-6 Years
Because many opportunities for career counselors require a master's degree, the typical timeframe to enter a career counselor position is 5 to 6 years. You should also expect that it will take some time to work your way up into career counseling positions, and you may begin your career working in other types of business or HR areas.