How to Become a Chief Storyteller
Storytelling is quickly becoming one of the most popular corporate marketing strategies for engaging potential customers and creating an emotional connection with target audiences. Whereas direct response marketing aims for immediate conversions, content marketing and storytelling use narratives to slowly build toward a measurable outcome. Storytelling lets brands express and acknowledge relatable experiences, forging stronger relationships than they would by just providing facts and figures.
Chief storytellers, also referred to as chief storytelling officers, play a vital role in any company, creating consistency in a brand's narrative. Not only do they craft compelling content that highlights the unique qualities, history, and goods or services of a business, but they also work to maintain customer loyalty and engagement. The chief storyteller is skilled at crafting messages that evoke passion and establish audience connections. This allows customers to engage with the company in a much more meaningful way by relating to the story instead of just hearing a simple sales pitch.
What Is a Chief Storyteller?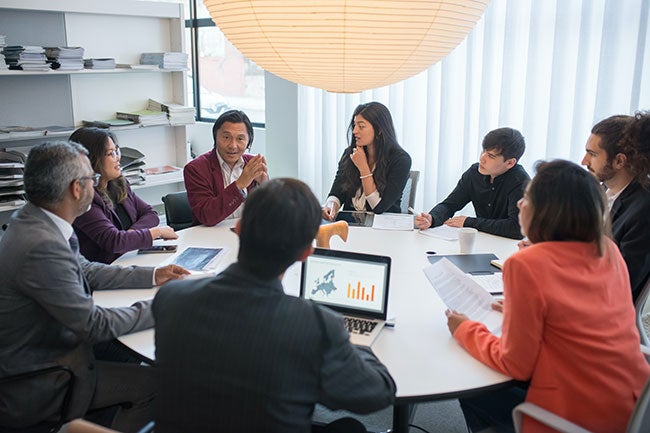 A chief storyteller is a skilled professional responsible for crafting and delivering a narrative that promotes an organization's values, mission, and vision. Experts at written and verbal communication, these professionals speak to target audiences across multiple media platforms while maintaining their brand's voice, reputation, and presence in topical conversations. Chief storytellers can help any company increase its visibility, gain recognition in its industry, attract potential customers, and even mitigate future risk to public image.
This role became most popular through the work of Steve Clayton, who spent many of his years as Microsoft's chief storyteller. Through using strategic storytelling tactics to create lasting memories and impressions for those both inside and outside the company, he was responsible for telling great stories and creating the mythology of Microsoft from 1995 to 2007. By doing so, he helped foster public trust and led to the rise of brand identity for one of the world's leading technology companies.
What Does a Chief Storyteller Do?
Designing and managing engaging pieces of content, strategic campaigns, and creative initiatives, a chief storyteller works to capture and share a company's mission and values in compelling ways, both internally and externally.
With their creative flair and marketing savvy, chief storytellers spend their days:
Understanding and translating the vision and goals of leadership for brands into more accessible messaging. 
Cultivating and crafting internal and employee culture through engagement and participation in brand stories. 

Creating collaborative dialogues across key departments and functional groups within an organization. 

Training leadership and teams on the essential narratives and stories driven by a brand or organization. 

Finding and creating content assets in multiple formats to tell stories across platforms (social media, case studies, keynote speeches, etc.) 

Overseeing the consistency of voice, tone, and narrative messaging across brand channels. 

Tailoring messaging and narratives for segmented audiences to achieve strategic goals. 

Optimizing stories and assets to boost engagement metrics like clicks, shares, traffic, views, purchases, etc. 

Determining audience needs using research, data, articles, videos, white papers, etc.

Testing stories with internal and external audiences through qualitative testing and focus groups.

Reporting to leadership and C-suite executives on the impact and results of storytelling initiatives.
How Do I Become a Chief Storyteller?
Becoming a chief storyteller isn't something that happens overnight. Rather, chief storytelling officers are professionals who have spent at least 7 years refining their skills. Their role involves developing a deep understanding of utilizing creative language and narrative devices to paint artful, persuasive stories. Storytellers must learn to communicate their company's mission and products effectively and in a way that commands attention, inspires action, and creates loyalty. 
You can begin your path to becoming a chief storyteller by:
Earning a bachelor's degree in marketing, business, or advertising. 
Pursuing internships or entry-level roles in marketing to gain relevant experience.

Applying to social media management, copywriting, or marketing jobs.  

Considering a master's degree in marketing or management and leadership. 
Best Degrees for a Chief Storyteller
Marketing – B.S. Business Administration
For those who want to lead brands and steer consumer markets:...
For those who want to lead brands and steer...
For those who want to lead brands and steer consumer markets:
Time: 67% of graduates finish within 36 months.
Tuition: $3,575 per 6-month term.
Some careers and jobs this business degree will prepare you for:

Marketing and PR manager
Director of marketing and communications
Director of publications
Customer intelligence manager
Marketing sales manager
Marketing is a creative and exciting field—and one where an undergraduate degree will open better opportunities.
College of Business
Two online marketing master's degree options with a focus on...
Two online marketing master's degree options with...
Two online marketing master's degree options with a focus on either digital marketing or marketing analytics.
Time: 70% of grads finish master's programs within 24 months.
Tuition: $4,530 per 6-month term.
Courses: 11 total courses in this program
Specializatin: Students choose from two specializations to focus their marketing studies on digital marketing or marketing analytics.
Sample careers and jobs this business degree will prepare you for:

Marketing manager
Marketing analyst
Marketing director
SEO manager
SEM manager
Email manager
A marketing master's degree will help you prepare for a wide range of exciting marketing careers.
College of Business
Management and Leadership – M.S.
An online master's degree focused on change management,...
An online master's degree focused on change...
An online master's degree focused on change management, innovation, and leading teams:
Time: 62% of graduates finish within 18 months.
Tuition: $4,530 per 6-month term.
Sample careers and jobs this business degree will prepare you for:

President
Vice president
Director of operations
Executive director
Develop a comprehensive suite of leadership skills and your confidence to navigate changing business structures.
College of Business
---
Our Online University Degree Programs Start on the First of Every Month, All Year Long
No need to wait for spring or fall semester. It's back-to-school time at WGU year-round. Get started by talking to an Enrollment Counselor today, and you'll be on your way to realizing your dream of a bachelor's or master's degree—sooner than you might think!
---
What Skills Does a Chief Storyteller Need?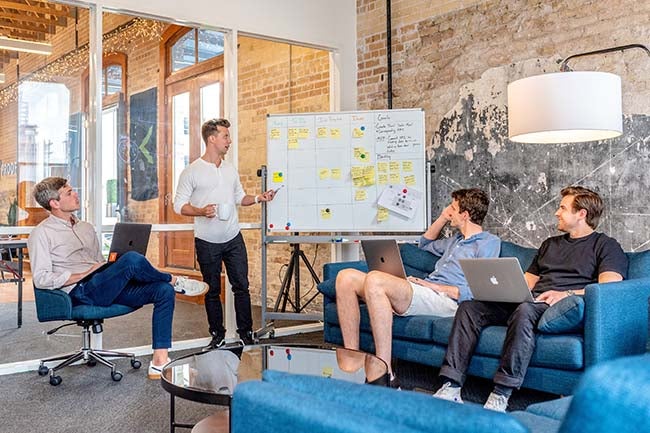 The craft of storytelling is as technical as it is creative. Chief storytellers need to have an acute sense of the industry they are working in, understand audience dynamics, and use this knowledge to build compelling narratives.
As a chief storyteller, you must have strong skills in the following:
Mobile and digital marketing practices. 
Modern sales, pitching, presentation, and persuasion. 

Social media, content distribution, and search engine optimization (SEO). 

Metrics knowledge across owned, earned, and paid channels. 

Conversion measures, added value, and impact of storytelling. 

Advertising, design, branding, and traditional media.
But it doesn't end there—critical skills are also needed in order to build relationships with stakeholders, collaborate across departments, and continuously recognize opportunities for storytelling. Ultimately, chief storytellers need a combination of creativity, charisma, compelling written/verbal communication ability, content strategy savvy, public relations expertise, a collaborative mindset, and marketing acuity to succeed in engaging and retaining audiences.
How Much Does a Chief Storyteller Make?
$89,628
The average annual salary for a chief storyteller is $89,628 per year in the U.S. Income is largely influenced by education, skills, and experience with California, Washington, and Massachusetts being the highest-paying states for chief storytellers.
What Is the Projected Job Growth?
10%
Storytelling is an invaluable, timeless, and humanizing marketing strategy for corporate brands to leverage.  From 2021 to 2031, the advertising and marketing field is expected to grow by 10%, and the expertise of a chief storyteller in building a unique story and customer experience will remain a priority.
Where Does a Chief Storyteller Work?
Varies
Chief storytellers often work at advertising agencies or as a part of an organization's in-house marketing department. Given their versatile skills, a storyteller has the option to work in any industry, with the highest percentage of chief storytellers working in professional and technical services, finance, manufacturing, and wholesale.