Compliance Manager Career Guide
How to Become a Compliance Manager
Every industry has its own set of rules, laws, and regulations that ensure it operates safely and fairly. Compliance managers are the key players that study and understand those rules, and inform businesses on how best to be compliant. 
Compliance managers deeply value ethics and use their strong internal compass to guide them in protecting their field. They're passionate about upholding the regulations and rules that ensure their industry is legally sound, fair, and equitable.  
If you are a natural rule-follower, thorough communicator, and have a sharp memory for recalling details, compliance management would be a fulfilling career path.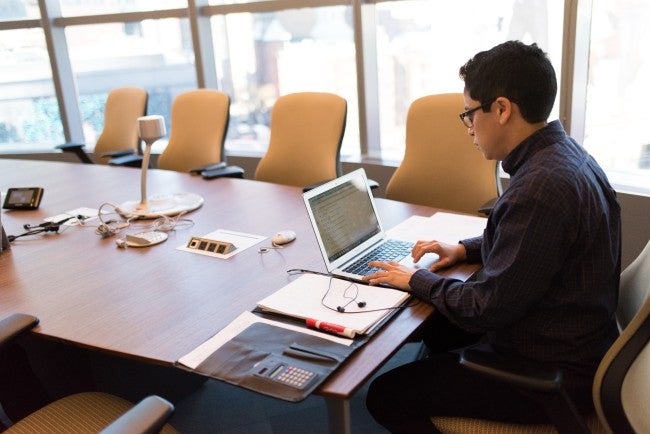 What is a Compliance Manager?
A compliance manager is someone who values rules, accuracy, and transparency. They are an organization's guide when it comes to abiding by industry laws and regulations. They are responsible for keeping their organization in line.  
Compliance managers have excellent recollection skills; they are professionals that read and retain large scopes of information, regulations, and laws and can recall key information points as situations arise in the workplace. They are interested in research and fueled by learning in a constantly changing environment. 
Compliance managers are proactive, yet cautious employees. They should have a natural desire to be autonomous in their research and proactively make suggestions, while also being patient and extremely thorough when compiling data and reporting information. 
What Does a Compliance Manager Do?
A compliance manager's day-to-day tasks will vary greatly depending on their industry. Each field has specific nuances and regulations that will dictate a compliance manager's responsibilities. Regardless of those specificities, all compliance managers can expect to ensure that their business is adhering to industry law. According to Indeed, some of the most common duties and responsibilities include: 
Analyze internal business systems to ensure compliance with industry regulations and ethical standards.
Create, modify, update and implement the company's policies.

Develop risk management strategies.

Design control systems to address cases of violation of internal business policies.

Design ongoing training programs for employees of the business.

Liaise with other departmental heads to ensure that all business operations are in line with business policies.

Advise the top management on business operations relating to investment, risks, and any other policy development.
How Do I Become a Compliance Manager?
Compliance managers typically hold a minimum of a bachelor's degree in a human resources-related field and possess some industry knowledge before entering their role. A bachelor of science in business administration, with a focus in human resource management, is a degree that sets candidates up with the education requirements, certifications, and experience qualifications to enter compliance roles with confidence. Key subject areas of this type of program should include: 
Introduction to Human Resource Management 
Compensation and Benefits 

Workforce Planning: Recruitment and Selection 

Training and Development 

Cases in Advanced Human Resource Management

Employment Law

Economics

Spreadsheets

Healthcare Delivery Systems, Regulation, and Compliance 

Healthcare Values and Ethics 

Technology Applications in Healthcare 

Project Management

Change Management
Best Degree for a Compliance Manager
A bachelor's degree in human resource management is the first step toward becoming a compliance manager. Paired with experiences in a specific industry like accounting, economics, law, or finance, this degree qualifies candidates for compliance manager positions and provides a well-rounded preparation for the HR industry as a whole.
Human Resource Management – B.S. Business Administration
A SHRM-recognized online business degree program:...
A SHRM-recognized online business degree program:...
A SHRM-recognized online business degree program:
Time: 65% of graduates finish within 36 months.
Tuition and fees: $3,720 per 6-month term.
Sample careers and jobs this business degree will prepare you for:

Human resource specialist
Director of talent acquisition
Recruiting manager
Organizational learning specialist
Vice president of HR
Earn your B.S. in Human Resources and help build strong organizations.
College of Business
---
Our Online University Degree Programs Start on the First of Every Month, All Year Long
No need to wait for spring or fall semester. It's back-to-school time at WGU year-round. Get started by talking to an Enrollment Counselor today, and you'll be on your way to realizing your dream of a bachelor's or master's degree—sooner than you might think!

---
Are There Certifications For This Position?
Compliance certifications are completely dependent on your chosen industry. Some popular certifications include: 
Information Technology: Certified Information Systems Security Professional (CISSP) 
Finance and Banking: Certified Regulatory Compliance Manager (CRCM) 

Data Privacy: Certified Privacy Professional (CIPP) 

High-Level Compliance: Certified Compliance and Ethics Professional (CCEP) 

Healthcare: Certified in Healthcare Compliance (CHC) 

Every industry and organization must maintain a standard of regulations and abide by the laws that govern their business. Compliance managers are needed to be the experts in those laws so that each industry and business can operate legally and effectively.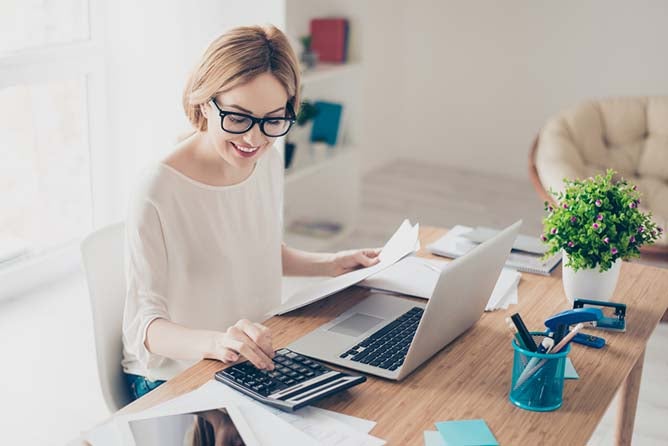 What Skills Does a Compliance Manager Need?
Compliance managers are highly organized, patient, and thorough laborers. They have the utmost respect for structure and rules and are deeply informed of all legal standards within their industry. Common skills listed in compliance manager job postings include: 
Highly organized, with an ability to keep records and assess incoming data 
Attention to detail at the highest level 

Excellent communication skills 

Problem-solving mentality, with an ability to think quickly and shift gears in a constantly changing environment 

Project management skills, with an ability to delegate clearly and effectively 

Integrity and a strong moral compass, with a track record of ethical decision making

Analytical proficiency, with an ability to use data analysis and presentation software
How Much Does a Compliance Manager Make?
$74,310
According to Indeed, compliance managers, on average, are making $74,310 per year in 2021. That equates to roughly $28 per hour. Compliance managers can expect a higher rate, as they gain industry experience, explore certifications, and apply themselves toward director and VP positions.
What is the Job Outlook for a Compliance Manager?
In Demand
As corporations navigate ever-evolving and complex government regulations, compliance manager roles will be on the rise. This is particularly true in industries like information technology services, where information and discovery change rapidly, and regulation follows suit. Compliance managers who are knowledgeable and eager to continue learning in a frequently changing landscape will be in demand. 
Where Does a Compliance Manager Work?
Varies
Compliance managers can find work in varied industries. While they typically report within an HR department, they can also sit within a company's legal or financial team, depending on the role. Popular industries for compliance managers include manufacturing, finance, and technology. Any industry that experiences heavy government regulation is in need of qualified compliance managers.