Construction Manager Career Guide
How to Become a Construction Manager
Construction management provides a professional service for effectively managing a build's function, schedule, scope, cost, safety, and quality.
Whether they're overseeing a small home renovation or a large commercial project—like an office building, road, or hospital—a construction manager's top priority is serving the project owner's interests for a successful build. This means managing the build's architect, engineer, general contractor, and tradesmen and regularly checking in with the project owner to ensure everything is being done on time, on budget, and as specified. Thus, a good college education and excellent project and people management skills are required.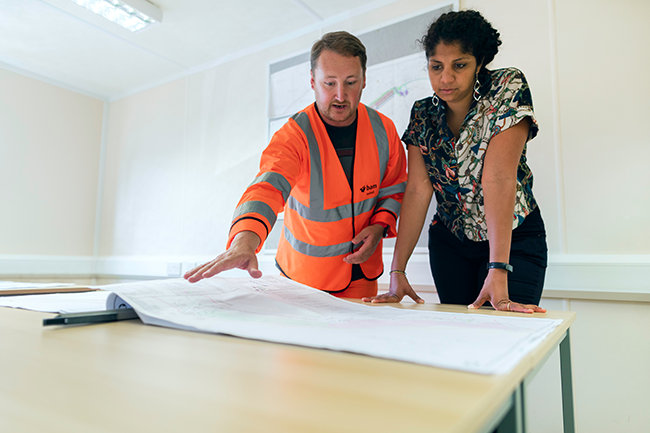 What Is a Construction Manager?
Construction managers (CMs) keep construction projects moving forward and costs under control. They also help to ensure construction project worksites are free of safety hazards—protecting both the workers from injuries and the owner from litigation. And, just as important, they make sure that all of the parties involved work together in relative harmony.
So what is the CM's role in relation to builds large and small? Let's dive deeper into what is construction management and review a construction manager job description.
What Does a Construction Manager Do?
Construction managers only supervise construction. Essentially, they're a project manager with a specific, construction-oriented focus. They use their expertise in building trades—carpentry, plumbing, electrical, general construction, etc.—to oversee day-to-day operations from pre-construction through completion. CMs also manage construction site personnel, subcontractors, run estimates, and ensure all resources are readily available and properly allocated. Construction project managers have more authority than traditional project managers. Since they oversee more than just the construction process, project managers have a greater responsibility than construction managers. They typically supervise CMs, working together to finish construction in a timely, cost-effective manner. However, on the job site, the CM is the boss. Day-to-day activities of all construction managers include:
Hiring subcontractors and coordinating their activities.
Collaborating with other construction specialists including engineers and architects.
Preparing budgets, cost estimates, and work timetables.
Resolving job site problems, delays, and emergencies.
Complying with legal mandates, building regulations, and safety codes.
Explaining trade information and contracts to other professionals.
Reporting construction progress, timelines, and budget adherence to PMs and owners.
Note: For large construction projects that are too big to be managed by one person (like industrial complexes), a senior construction manager oversees other lower-tier CMs that run different phases of the project—such as the foundation, HVAC, or plumbing.
How Do I Become a Construction Manager?
As construction projects and processes become more complex, employers are placing more importance on advanced degrees in their construction manager job descriptions. This is why many CMs today have been students at college—earning a bachelor of science degree in business management, supply chain and operations management, construction science, architecture, or engineering. A construction management degree can also be a good option for students. An MBA is also helpful. These degrees typically cover:
Project design, control, and management
Cost estimation, budgeting, and contract administration
Construction processes, codes, and materials
Leadership and administration
Statistics and mathematics
A lot of these specializations can be learned or honed on the job instead of while you're a student at school. Typically, new construction managers are hired in assistant roles working with seasoned managers for up to two years. Continuing as a student and earning a master of science degree and professional certifications can expedite this progression. Three of the most popular certifications are:
Associate Constructor

 (AC)—This entry-level certification is perfect for upskilling recent graduates of four-year management programs or those transitioning into construction management from other industries.

Certified Construction Manager (CCM)—On average, CCMs earn 10% more than CMs without these credentials. Applicants must already have experience working as a construction manager and pass a test covering CM roles, risk management, and legal compliance.
Certified Professional Constructor (CPC)—This advanced certification is for established CMs with several years of project oversight seeking to advance their careers. Employers recognize CPCs as professionals with verified skills and experience that deliver results.
Best Degree for Construction Managers
Business Management – B.S. Business Administration
Hone your business acumen and garner added respect:...
Hone your business acumen and garner added...
Hone your business acumen and garner added respect:
Time: 68% of graduates finish within 36 months.
Tuition: $3,575 per 6-month term.
Sample careers and jobs this business degree will prepare you for:

Account executive
Business analyst
Program manager
Director or senior director
Vice president
This online degree program is an excellent choice for kick-starting your organizational management career.

College of Business
Supply Chain and Operations Management – B.S.
This online supply chain and operations management program will...
This online supply chain and operations...
This online supply chain and operations management program will prepare you for real-world experiences in business.
Time: 70% of graduates finish similar programs within 42 months.
Tuition: $3,575 per 6-month term.
Courses: 41 courses in this program.
Some careers and jobs this business degree will prepare you for:

Operations Manager
Facilities Manager
Industrial Production Manager
Distribution Manager 
Buyer/Purchasing Agent
Project Management Specialist
With incredible growth opportunities in supply chain and operations management, this program helps prepare student to meet industry needs and become credentialed experts.
College of Business
Master of Business Administration
The flexible MBA program you need, focused on business...
The flexible MBA program you need, focused on...
The flexible MBA program you need, focused on business management, strategy, and leading teams:
Time: Graduates can finish in 12 months.
Tuition: $4,530 per 6-month term.
Sample careers and jobs this business degree will prepare you for:

President and CEO
Vice president
Executive director
Chief strategic officer
Our competency-based model gives you an innovative learning experience you won't find anywhere else—and our MBA grads tell us they loved accelerating their program to see a faster ROI.
College of Business
---
Our Online University Degree Programs Start on the First of Every Month, All Year Long
No need to wait for spring or fall semester. It's back-to-school time at WGU year-round. Get started by talking to an Enrollment Counselor today, and you'll be on your way to realizing your dream of a bachelor's or master's degree—sooner than you might think!

---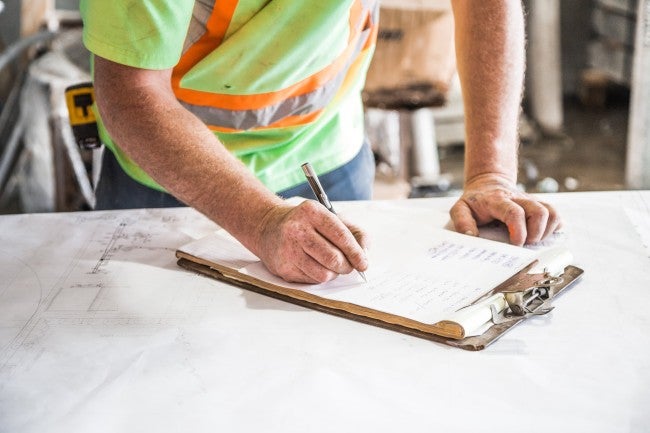 What Skills Does a Construction Manager Need?
Construction managers work with a variety of people and oversee numerous activities. Thus, it's important to have excellent analytical, business, and customer service skills. Here are some specifics on the skills a construction manager needs to succeed.
Analytical skills. CMs develop project strategies, resolve issues and delays, and handle any unforeseen problems along the way. They also use cost-estimating and planning software to forecast project time, cost, and material expenditures.
Business skills. Choosing a competent team and building strong relationships with them is critical to a construction manager's success. Construction managers also need exceptional administration skills and an affinity for numbers.

Customer service skills. Whether it's dealing with their PMs, project owners, inspectors, or government officials—even the public at large—CMs must have superb people skills to foster positive and productive relationships.  

Leadership skills. 

A construction manager must know more than just the ins and outs of construction. They should also be skilled at leading, educating, and orienting a team. They must be good with people while keeping a strict focus on safety and precision.
Additional skills include: 
Familiarity with agile software
Data analysis skills
Ability to track performance metrics
Program management experience—scheduling and task estimation
Budgeting and cost analysis abilities
Contract management and procurement skills
Risk management experience
How Much Does a Construction Manager Make?
$95,000
According to salary.com, the median annual wage for CMs is $115,447 in 2021. The highest 10% of construction managers earn more than $164,900, while the lowest 10% earn $85,600 or less. Education, certifications, and on-the-job experience often play a factor in compensation.
What Is the Projected Job Growth?
11%
At 11% growth from 2020 to 2030, employment for construction managers is expected to rise much faster than all other U.S. occupations. This is because there will be ongoing demand for building new residences, retail outlets, office buildings, schools, and hospitals as our population and economy continue to grow.
Where Do Construction Managers Work?
Varies
Some construction managers work out of one main office. Others work from various field offices located at construction sites. It's common for construction managers to travel frequently, visiting the many construction sites they oversee to ensure everything is running smoothly.