Do you enjoy planning for the future? Does making improvements to processes come naturally to you? If you want to work side-by-side with the CEO to plan, lead, and inspire forward action, becoming a COO could be the role for you.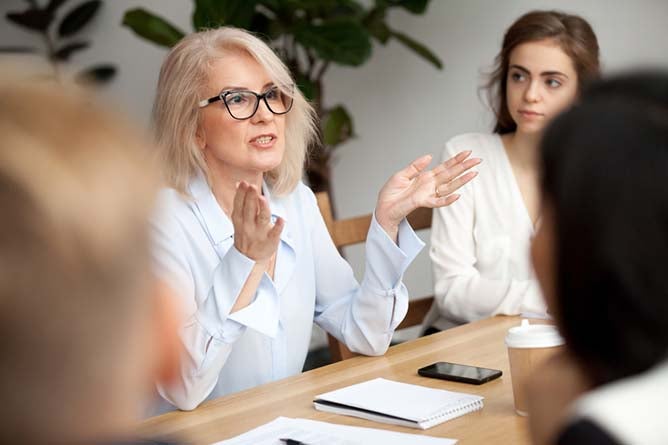 As a member of the executive team, Chief Operating Officers (COO) oversee the daily operations of an organization. COOs work in a variety of different industries across fields ranging from government to education to healthcare. A COO may also be considered a Vice President of Operations or have different titles depending on the organization.
In 2019, there were about 309,000 people working as chief executives, (including COOS, CEOs, and CFOs). While competition is high, being a COO is a lucrative career option for candidates with the right blend of education and experience.  
Second in command to the CEO, COOs lead business growth by improving operating procedures and promoting efficiency. Using many years of experience in the industry, COOs balance daily operations with the company's long-term vision.
COOs bring their vision and leadership to the role; they work with other business leaders to ensure operations run smoothly and address any inefficiencies. Depending on the organization and its business needs, COOs oversee everything from production to marketing to sales. They often work with vice presidents and directors to lead teams throughout the organization. 
Here are some of the responsibilities of a chief operating officer: 
Collaborate and consult with the CEO. A COO is a CEO's thought partner, bouncing off ideas and serving as a sounding board. COOs provide recommendations and suggestions based on their business knowledge and within the confines of business operations. 
Minimize business expenses. COOs must evaluate business costs and find ways to minimize expenditures. They are tasked with finding areas for improvement in procedures, policies, and systems to limit costs and improve efficiency.
Develop business initiatives and delegate projects. The COO coordinates with department heads to carry out initiatives and projects, delegating and overseeing the completion of projects and tasks. 
Lead internal business operations. Whether it's streamlining production processes or updating a department's sales system, COOs oversee internal operations to ensure daily administration is running smoothly. 
Participate in business growth activities. COOs play a role in managing partnerships, acquisitions, and other investments and negotiations.
Organizations need COOs who have extensive industry experience and business knowledge, often opting for COOs with many years of work experience within the same company. The more touchpoints you've had across various departments and facets of the business, the better prepared you'll be to become an effective COO. 
Here's the typical career path for a COO: 

Step 1: Obtain your bachelor's degree.

Many COOs work their way up over several years of working within a company. A bachelor's degree is an excellent first step to give yourself a competitive advantage in your job search. Business management degrees are a great place to start your career because they give you important knowledge and skills about business strategy and operations. Finances, budgets, marketing, strategy, and leadership are all taught in business management courses and these skills are critical in setting you up for success in your career. 

Step 2: Look for organizations with growth opportunities.

One of the key skills required of a COO is understanding business operations, inside and out. The best way to get a ground-level view of how businesses function is to get experience in a variety of departments, like production, research, development, finance, or marketing. Look for companies that value and encourage internal mobility between departments. 

Step 3: Gain management experience. 

The best COOs will adapt their communication styles based on each individual team member's needs. When you become a manager, communicate often with your team and find out what's working, what can be improved, and how you can communicate about projects more effectively.  

Step 4: Keep track of your relevant accomplishments. 

As the years go by, it's natural to forget the improvements or impacts of your work on different departments. What companies want is a proven track record of managing profits and losses and increasing supervisory experience. Keep a running document to take note of operations you've improved, budgets you've cut, and procedures you've streamlined. 

Step 5: Earn your master's degree. 

Becoming a COO could take up to 15 years. By earning your master's degree, you'll stand out among your peers and gain the skills and knowledge necessary to be an effective COO. An MBA or a master's degree in management and leadership could be crucial as you prepare to move forward in your career. The skills you will learn in these programs include advanced business strategy, leadership skills, communication, and management techniques. All of these are key as you move into higher-level positions in an organization, taking on more responsibility.

Business Management – B.S. Business Administration
Hone your business acumen and garner added respect:...
Hone your business acumen and garner added...
Hone your business acumen and garner added respect:
Time: 68% of graduates finish within 36 months.
Tuition and fees: $3,720 per 6-month term.
Sample careers and jobs this business degree will prepare you for:

Account executive
Business analyst
Program manager
Director or senior director
Vice president
This online degree program is an excellent choice for kick-starting your organizational management career.

College of Business
Master of Business Administration
The flexible MBA program you need, focused on business...
The flexible MBA program you need, focused on...
The flexible MBA program you need, focused on business management, strategy, and leading teams:
Time: 80% of graduates finish within 24 months.
Tuition and fees: $4,675 per 6-month term.
Sample careers and jobs this business degree will prepare you for:

President and CEO
Vice president
Executive director
Chief strategic officer
Our competency-based model gives you an innovative learning experience you won't find anywhere else—and our MBA grads tell us they loved accelerating their program to see a faster ROI.
College of Business
Management and Leadership – M.S.
An online master's degree focused on change management,...
An online master's degree focused on change...
An online master's degree focused on change management, innovation, and leading teams:
Time: 62% of graduates finish within 18 months.
Tuition and fees: $4,675 per 6-month term.
Sample careers and jobs this business degree will prepare you for:

President
Vice president
Director of operations
Executive director
Develop a comprehensive suite of leadership skills and your confidence to navigate changing business structures.
College of Business
---
Our online university degree programs start on the first of every month, all year long.
No need to wait for spring or fall semester. It's back-to-school time at WGU year-round. Get started by talking to an Enrollment Counselor today, and you'll be on your way to realizing your dream of a bachelor's or master's degree—sooner than you might think!

---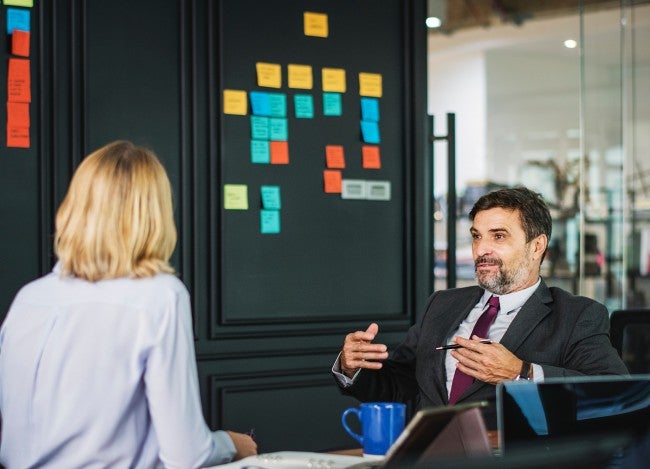 What Skills Does a COO Need?
Chief Executive Officers are effective project managers with an ability to prioritize, delegate, and execute conflicting deadlines and tasks. With an ability to connect with others and inspire change and improvements, COOs are great public speakers. 
Every COO must develop trust and transparency with their CEO. Putting organization goals first and approaching problems with care. 

Here are some of the skills all COOs need: 

Strong ability to think strategically and execute long-term and short-term goals 
Excellent leadership and managerial skills to oversee multiple departments and initiatives 
Deep understanding of business operations 
Adept in maintaining budgets and coordinating financial planning 
Comfortable communicating with a diverse set of constituents and collaborating across departments 
Strong affinity for solving problems within budgetary constraints 
Ability to balance day-to-day operations with forward-thinking and driving business growth 
Excellent interpersonal communication skills 
Ability to recognize strengths of staff members to strategically delegate, lead, and coordinate teams
Comfortable with public speaking and leading presentations 
How Much Does a COO Make?
$185,950
According to the U.S. Bureau of Labor Statistics (BLS), the median annual wage for chief executives was $185,950 in May 2020. Salary levels vary depending on the industry, with some fields paying COOs much more. The size of your organization will also play a large role in your salary.
What is the Job Outlook for COOs?
4%
The BLS projects employment for top executives to grow by 4% through 2029, which is about the average rate for all occupations. It's important to understand that moving into upper-level management takes time and patience, but the reward can be great.
How Long Does it Take to Become a COO?
10-15 Years
Typically, becoming a COO takes moving up through the ranks for around 15 years. While every career path is different, most COOs are well-versed in their respective industries and have extensive supervisory and management experience. Patience is critical in moving into c-level positions of any kind.