Certified Public Accountant Career Guide
Becoming a CPA, or Certified Public Accountant, can be a long and rewarding career for those who love working with numbers and analyzing finances. This role takes hard work, discipline, and requires an elite sense of focus as well as specific educational requirements and licensure. Once you've made the journey, working in public accounting can offer you advancement opportunities, competitive pay, and even the chance to be your own boss. However you choose to practice as a CPA, you'll find yourself in a specialized career that prides itself on ethics, education, and helping others navigate their financial journeys.
Depending on the state you live in, you will need to earn a bachelor's degree, have documented work experience, and pass the CPA exam to obtain licensure before becoming a CPA. Most states require that you have a certain amount of credit hours in accounting work to sit for the CPA exam, but each has its own requirement for credit hours of accounting classes and work experience. Knowing your way around a balance sheet will prove beneficial towards your career as a CPA. 
The next step is to find out if you need to be a resident in your state. If you do, you need to provide proof of residency. You will need to provide your social security number, age, and start thinking about where you want to work. Once you complete these steps and have this information in order, you will then take the Uniform CPA exam. You will need to register for this exam, take the exam, and wait for the results. You can take this CPA exam as many times as you need, but once you pass one part of the CPA exam, there may be a time limit for passing all of the sections. Once you pass, you will have to acquire work experience. There will be a different amount of work experience necessary for each state before applying for a license.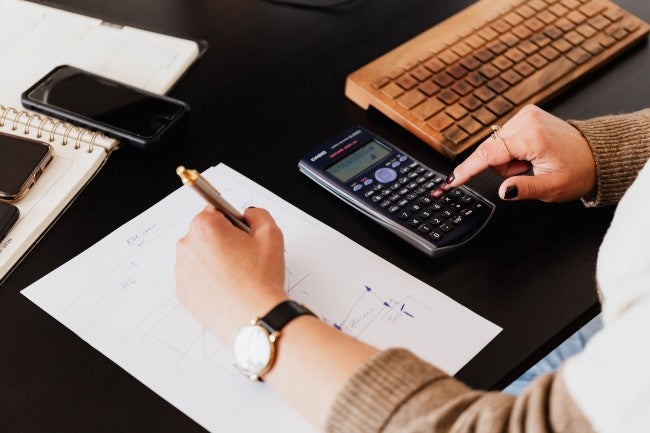 Certified public accountants are trusted professionals to whom the public looks to for assistance in filing taxes, structuring businesses, and keeping track of the flow of money in a business setting. CPAs operate under a strict code of ethics and must maintain high professional standards through continuous education. A career as a CPA is specialized and requires a combination of education, experience, and licensure. 
To become a CPA, you'll need a CPA license. A CPA license is proof that you're an expert in your field and is an honor to hold. It represents what you've worked for and shows that you have the highest level of competence. Many states allow you to transfer licenses from one state to another. This allows room to grow and permits you the ability to move to other parts of the United States.
How to Get CPA Certification?
The first thing you need to do is understand all CPA requirements. Take a look at the steps below to ensure you are on the right path:
Get a degree. In most states you need 150 credit hours and proof that you have them.
Obtain some documented work experience; most states require it before they can issue your license.

Apply online to take the exam.

During the application process, provide proof of residency, age, credits, and your social security number. 

Wait for a notification to schedule an exam.

Take the Uniform CPA exam.

Finalize your certification and obtain your license. 
In some states, you may be asked to take another exam based on ethics. You will need to check your state's rules and ensure you take all of the tests required. Then, you will need to make sure that you apply for your license with proof you passed the exam. Remember that nearly every state requires some type of documented work experience for you to obtain licensure, even though this work experience is not required to take the Uniform CPA exam.
What Education Does a CPA Need?
A CPA needs at least a bachelor's degree in accounting in most states and documented work experience to obtain a CPA license to practice. However, in many states, you may need 150 credit hours to sit for the CPA exam which will mean getting a Master of Accounting degree. A bachelor's and master's of accounting will help you gain the critical skills you will need to do well on the CPA exam, as well as be ready to succeed in your career. Learning best accounting practices, how to read and interpret financial statements, regulations, auditing, taxation, and more will all be critical for your future. 
Accounting – B.S. Business Administration
Have a knack for numbers or fine-tuning finances?...
Have a knack for numbers or fine-tuning finances?...
Have a knack for numbers or fine-tuning finances?
Time: 62% of graduates finish within 36 months.
Tuition: $3,575 per 6-month term.
Some careers and jobs this business degree will prepare you for:

Accounting manager
Financial director
Vice president of finance and operations
Chief financial officer
Forensic accountant
Take your first step toward CPA certification and learn how to use GAAP, ledgers, and journals.
College of Business
Become better qualified to pursue a greater variety of public...
Become better qualified to pursue a greater...
Become better qualified to pursue a greater variety of public and private accounting positions:
Time: 76% of grads finish within 24 months.
Tuition: $4,530 per 6-month term.
Some careers and jobs this business degree will prepare you for:

Accountant
Accounting manager
Internal audit manager
Senior accountant
Other specialized finance roles
This MAcc program is designed to prepare you for the CPA exam and also the CMA or CIA exams.
College of Business
---
Our Online University Degree Programs Start on the First of Every Month, All Year Long
No need to wait for spring or fall semester. It's back-to-school time at WGU year-round. Get started by talking to an Enrollment Counselor today, and you'll be on your way to realizing your dream of a bachelor's or master's degree—sooner than you might think!

---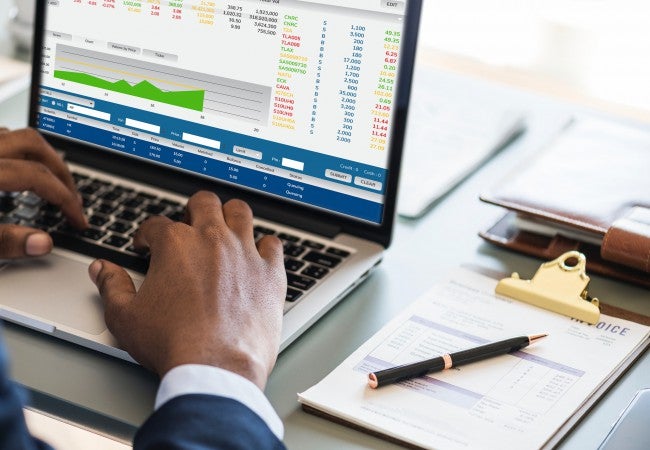 What Skills Does a CPA Need?
Any accountant will want to be comfortable working with data—as well as having strong math, organizational, and communication skills—and the ability to work with others. Beyond these basics, accountants also typically need:
Tax knowledge: Not only do you need tax knowledge, but it has to be up-to-date tax knowledge. Tax laws and mandates constantly change, which means you should be making an active effort to stay updated.
Business acumen: Having good business acumen will help you in the long run. You need to know how a business is structured and how it operates financially.

Technical skills: Many CPAs work will be done online, and you will need to know how to work a computer. You may also be expected to know how to run software and programs to help you with accounting.
How Much Does a CPA Make?
$77,250
Some people may choose to become CPAs because of the stability and competitive pay the career provides. Your work experience and the education you have will determine the amount you can make per year. In May 2021, the median income for a CPA was $77,250. However, someone who has over 20 years of experience in the field may earn double that amount. 
What Is the Projected Job Growth?
4%
You can expect the job growth in this field to be around 4% until 2029, which is the national average for most other occupations. Constant changes in business law, taxation, and other fiscal influences drive the need for strong accountants, so the CPA career path should remain viable for years to come.
Where Do CPAs Work?
Varies
When you start as a CPA, you may be wondering where you should look for work. The federal government, non-profit organizations, and educational institutes, to name a few, all have needs for CPAs. Here are some other professional areas wherein CPAs are necessary:
-Financial forensics
-IT consulting
-Personal financial planning
-International accounting
-Tax planning
-Public accounting firms
-Environmental accounting