Digital Marketer Career Guide
The Ultimate Guide to Becoming a Digital Marketer
More and more companies are transitioning from print to digital media for their advertising needs. You've most likely received an email about a brand's newest product launch or been encouraged to click on a seasonal promotion while scrolling through your social media. These are examples of the handiwork of a digital marketer. 
Digital marketers are responsible for developing a company's strategies for marketing its products and services online. They use various digital channels, from websites to emails to social media apps, to connect with and grow a company's customer base. Given the ever-changing nature of the internet, it's important for anyone entering the digital marketing space to be willing to embrace new information, overcome challenges, and integrate creative and analytical skills.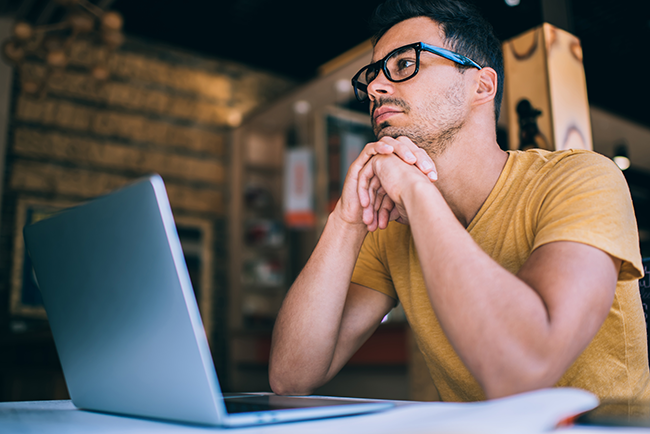 What Is a Digital Marketer?
A new era of advertising has created a need for professionals who know how to navigate the digital space and translate a company's goals into successful marketing campaigns. The field of digital marketing is vast and encompasses content marketing, social media marketing, email marketing, search engine optimization (SEO) marketing, and more. Often, digital marketers specialize in a particular area of digital marketing, such as becoming an SEO specialist or a social media strategist, to strengthen their expertise and skills. 
Most digital marketers spend their days creating, deploying, managing, and tracking campaigns to strengthen a company's online presence. They work collaboratively with designers, developers, and communication professionals to determine the most effective ways to reach a target audience. 
What Does a Digital Marketer Do?
Depending on the company, industry, and seniority of a digital marketer, their day-to-day responsibilities can vary. Overall, a typical workday may include:
Researching advertising trends: Being a successful digital marketer requires brand awareness and knowledge of the current culture and trends in advertising. Most of a digital marketer's work revolves around research and learning. 
Researching competitors: Digital marketers create campaigns with competitors in mind, so actively studying other prices and products on the market is vital to developing a marketing strategy that stands out from the crowd.

Determining what content is best for customers: Knowing a company's target customer and understanding their needs is essential for digital marketers. They depend on market research and strong discernment skills when deciding which content is best for customers.

Deciding on the optimal placement of ads: A digital marketer utilizes marketing analytics along with the collaborative input of other experts, such as a data analyst, to determine the best placement for digital advertisements. For example, the click-through and conversion rates on a campaign help digital marketers determine where their content works best. 

Developing projects to create content: From social media campaigns to email marketing to optimizing websites, digital marketers develop short- and long-form content throughout various digital channels to effectively promote a company's product or service. 

Publishing digital marketing content: Digital marketers use various platforms to publish marketing content. The ability to navigate from a newsletter to a blog to a social media platform with specific content is essential. 

Analyzing marketing campaign results: Tracking and monitoring the results of a marketing campaign is important for a digital marketer to determine areas of success and growth. Also, communicating those results is important when reporting to managers and executives within a company.
How Do I Become a Digital Marketer?
The first step to becoming a digital marketer is to earn a bachelor's degree in marketing. This initial education will provide you with a strong foundation of understanding the full scope of marketing, from consumer behavior to digital channels to analytics. Next, earning an MBA or master's in digital marketing will open up more job opportunities and growth as a professional. Additionally, various digital marketing certificates allow you to specialize and show your commitment as a constant learner of the latest trends and changes in marketing. Finally, gaining experience in digital marketing through internships and working your way up the ranks will only further develop your knowledge, skills, and hiring potential.
Best Degrees for a Digital Marketer
Marketing – B.S. Business Administration
For those who want to lead brands and steer consumer markets:...
For those who want to lead brands and steer...
For those who want to lead brands and steer consumer markets:
Time: 70% of graduates finish within 41 months.
Tuition and fees: $3,720 per 6-month term.
Some careers and jobs this business degree will prepare you for:

Marketing and PR manager
Director of marketing and communications
Director of publications
Customer intelligence manager
Marketing sales manager
Marketing is a creative and exciting field—and one where an undergraduate degree will open better opportunities.
College of Business
Master of Business Administration
The flexible MBA program you need, focused on business...
The flexible MBA program you need, focused on...
The flexible MBA program you need, focused on business management, strategy, and leading teams:
Time: Graduates can finish in 12 months.
Tuition and fees: $4,675 per 6-month term.
Sample careers and jobs this business degree will prepare you for:

President and CEO
Vice president
Executive director
Chief strategic officer
Our competency-based model gives you an innovative learning experience you won't find anywhere else—and our MBA grads tell us they loved accelerating their program to see a faster ROI.
College of Business
---
Our Online University Degree Programs Start on the First of Every Month, All Year Long
No need to wait for spring or fall semester. It's back-to-school time at WGU year-round. Get started by talking to an Enrollment Counselor today, and you'll be on your way to realizing your dream of a bachelor's or master's degree—sooner than you might think!

---
What Skills Does a Digital Marketer Need?
Digital marketing professionals need a mix of technical marketing skills and creative skills, including:
General understanding of data analytics

General understanding of UI/UX design

Writing, editing, and visual storytelling 

Creative problem-solving

Project leadership

Adaptability

Time management

Strategic planning
Knowledge of and experience with SEO and Search Engine Marketing (SEM)
Knowledge of and experience with various social media platforms

Knowledge of and experience with email marketing

Knowledge of and experience with pay-per-click (PPC) advertising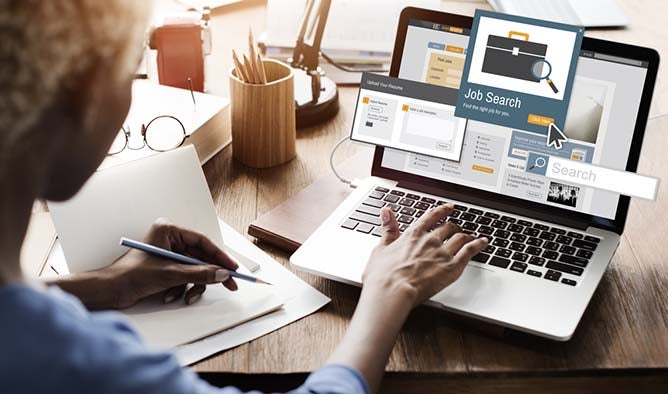 How Much Does a Digital Marketer Make?
$40,000
A digital marketer's salary often depends on location, size of company, degree, and experience level. The following shows the median salary for digital marketers per job title and experience:
-Junior digital marketer (with little to no experience): $40,000 per year 
-Digital marketing specialist (with five to nine years of experience): $55,000 per year 
-Digital marketing manager (with 10+ years of experience): $97,000 per year 
On average, a digital marketing specialist with a master's degree can earn up to $20,000 more per year than a digital marketing specialist with just a bachelor's degree. Many digital marketers also find profitable freelance opportunities with hourly rates ranging from $50 to $200 per hour.
What Is the Job Outlook for a Digital Marketer?
10%
There is a rising demand for digital marketers as more companies focus their attention and finances on advertising online. From 2020 to 2030, the advertising and marketing field is expected to grow by 10%, and the increasing dependence on digital media within every industry will only continue to require digital marketing campaigns and professionals.
Where Does a Digital Marketer Work?
Varies
Digital marketers work at small, medium, or large companies. Most work within marketing and advertising firms, with the largest employers of marketers occupying professional and technical services, finance, manufacturing, and wholesale. Since almost every industry relies on digital marketing to promote its products or services, digital marketers have the flexibility to work on-site or remotely.