Imagine you're in a room full of executives and vice presidents. It's your turn for the monthly sales report. You can't wait to present to the CEO how far you've come. With the help of your leadership, your department has surpassed its goals. 
Do you enjoy problem-solving, leading others, and managing projects? Becoming a director might be the perfect fit for you.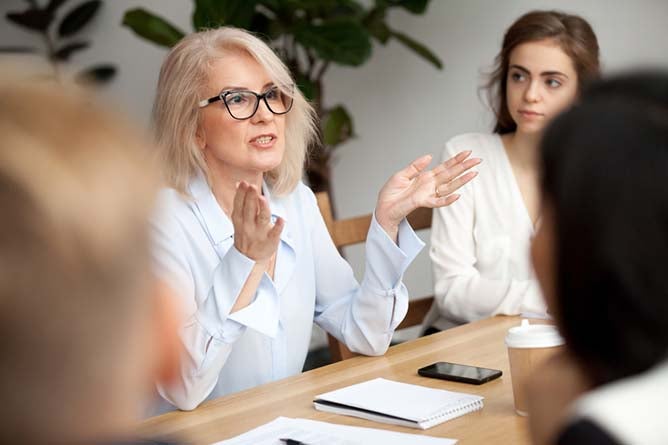 Every organization has a different structure for leadership, from managers to vice presidents to the CEO. At a smaller organization, a director might have a closer relationship with the CEO and collaborate with executive leaders. At larger organizations, there are many levels of leadership—between directors, vice presidents, and the C-suite.
Directors work in many fields, including healthcare, government, education, and more. In most cases, a director oversees an entire department, whether it's marketing, customer service, or production. 
Here's an idea of the different job titles you might see when you're looking for a director role: 
Director of Finance 
Director of Business Development

Sales Director

Marketing Director 

Customer Service Director 

Account Director 

Development Director 
Every facet of an organization requires a set of leaders to execute projects and ensure employees are completing goals. A director usually oversees an entire department within one business function. Directors can work in finance, business development, operations, information technology, human resources, and more. Here are a few examples of director roles and their main responsibilities:

Directors manage employees "on the ground" who are carrying out the vision and strategies set by executive leadership. If you're interested in leading a team and managing projects, here are some of the responsibilities most directors have: 
Supervise managers and staff. Even in small companies, you'll usually be overseeing other employees. No matter the business function, you'll be responsible for taking directives and ensuring your team meets deliverables and deadlines.
Maintain department-wide budgets. Directors are often charged with maintaining a budget within the fiscal year. 

Provide monthly and quarterly reports. Directors need to keep up to date on the monthly and quarterly progress towards goals, whether financial, sales, or marketing.

Collaborate with different departments. A director in HR might lead an IT integration across Communications, Data Security, and more. Directors need to be prepared to collaborate and coordinate across business functions. 

Develop presentations and communicate with executive leadership. Directors usually need to report progress and updates to VPs and executive leadership, whether on a weekly, monthly, or quarterly basis.
How Do I Become a Director?
Your path to becoming a director will vary depending on your education, experience, and your industry. Each director role requires a different set of experiences, for example: 
Nonprofit development directors need fundraising experience.
Business development directors need market research experience. 

Marketing directors need experience running campaigns. 
Managing projects and overseeing staff members are both essential to being an effective director. No matter what field you choose, here are the typical steps to becoming a director: 
Step 1: Get your bachelor's degree. 
Most director roles require a minimum of a bachelor's degree, ideally in a related field like business, communications, finance, or the respective industry. A business management degree can be a great place to start if you're interested in this type of career—it will give you a review of business fundamentals as well as specific skills you need to be successful in a leadership role. Marketing, accounting, or IT management could also help you be prepared for a director-level position, especially if you're hoping to be a director over one of those specific departments. 
Step 2: Start building your work experience.

If you're in an entry-level job now, make sure you're communicating with your manager that you're excited about learning as much as you can. Find ways to get involved in projects that touch different pieces of the business. The more you lead projects and collaborate across departments, the more prepared you'll be for a management role. 
Step 3: Refine your supervisory skills. 
Whether through an associate-level or management position, you'll need supervisory experience to become a director. Be willing to lead projects as an associate and let your manager know you're looking for growth opportunities. Then, when you become a manager, get feedback from your team as much as you can, so you can continue building on your supervisory skills. 
Step 4: Obtain your MBA or other master's degree. 
Getting an advanced degree helps you become more marketable for a director position. An MS in Management and Leadership or an MBA in particular can prepare you for these advanced positions. If you have experience in marketing or finance, an MBA or management and leadership master's degree can help set you apart as someone ready to take on leadership roles and management positions. For many aspiring directors, a management-focused business degree is ideal.
Best Degrees for Directors
Business Management – B.S. Business Administration
Hone your business acumen and garner added respect:...
Hone your business acumen and garner added...
Hone your business acumen and garner added respect:
Time: 68% of graduates finish within 36 months.
Tuition: $3,755 per 6-month term.
Sample careers and jobs this business degree will prepare you for:

Account executive
Business analyst
Program manager
Director or senior director
Vice president
This online degree program is an excellent choice for kick-starting your organizational management career.

College of Business
Management and Leadership – M.S.
An online master's degree focused on change management,...
An online master's degree focused on change...
An online master's degree focused on change management, innovation, and leading teams:
Time: 62% of graduates finish within 18 months.
Tuition: $4,755 per 6-month term.
Sample careers and jobs this business degree will prepare you for:

President
Vice president
Director of operations
Executive director
Develop a comprehensive suite of leadership skills and your confidence to navigate changing business structures.
College of Business
Master of Business Administration
The flexible MBA program you need, focused on business...
The flexible MBA program you need, focused on...
The flexible MBA program you need, focused on business management, strategy, and leading teams:
Time: Graduates can finish in 12 months.
Tuition: $4,755 per 6-month term.
Sample careers and jobs this business degree will prepare you for:

President and CEO
Vice president
Executive director
Chief strategic officer
Our competency-based model gives you an innovative learning experience you won't find anywhere else—and our MBA grads tell us they loved accelerating their program to see a faster ROI.
College of Business
---
Our online university degree programs start on the first of every month, all year long.
No need to wait for spring or fall semester. It's back-to-school time at WGU year-round. Get started by talking to an Enrollment Counselor today, and you'll be on your way to realizing your dream of a bachelor's or master's degree—sooner than you might think!

---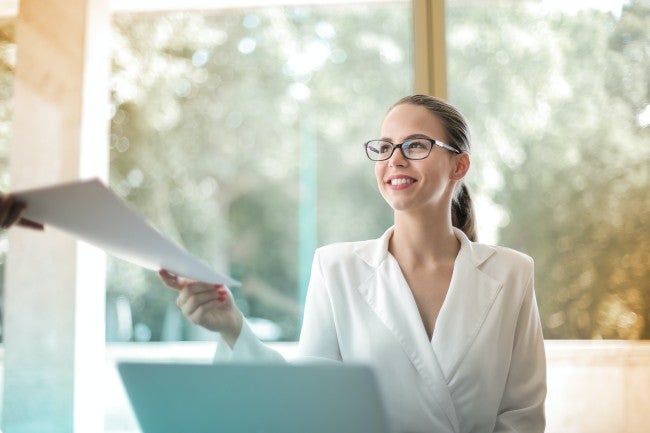 What Skills Does a Director Need?
Every director's role is different. A financial director at an insurance company will need a different set of skills than a director at a university. Depending on the organization and its unique business needs, directors may oversee full departments or manage a handful of employees. Either way, working with others and leading staff are a must.
In general, most directors need the following skills:
Effective communication skills and ability to understand and explain complex situations 
Ability to build positive interpersonal relationships with individuals and teams

Flexibility and ability to adapt to changes 

Excellent analytical and critical thinking skills 

Strong managerial skills and comfortable leading multiple staff levels 

Expert decision maker and problem solver
Ability to manage and oversee department-wide budgets 

Comfortable making presentations and communicating with executive leadership 

Effective assessment skills and ability to determine progress towards goals

How Much Does a Director Make?
$154,906
The average annual salary for a director is $154,000, with the top 10% of earners making $144,000. Salaries for department directors tend to skew higher in the health care, insurance, and education fields. Directors at insurance companies are making around $127,221 while those in education are earning around $79,942. 
What Is the Job Outlook for a Director?
5%
According to Zippia, the demand for directors is expected to grow by 5%. The career is projected to provide over 20,000 job opportunities from now through 2028.
Do I Need a Degree for This Profession?
Yes
Directors have a high level of responsibility, often overseeing entire departments. Typically, directors are required to have a master's degree, with preference given to candidates with an MBA or similar background.