Event Planner Career Guide
How To Become an Event Planner
If you're the type always organizing parties for your friends, you might want to consider a career as an event planner. Being an event planner is an exciting career that can take you to a wide variety of locations. A highly organized person with excellent communication skills would be well suited to this career path.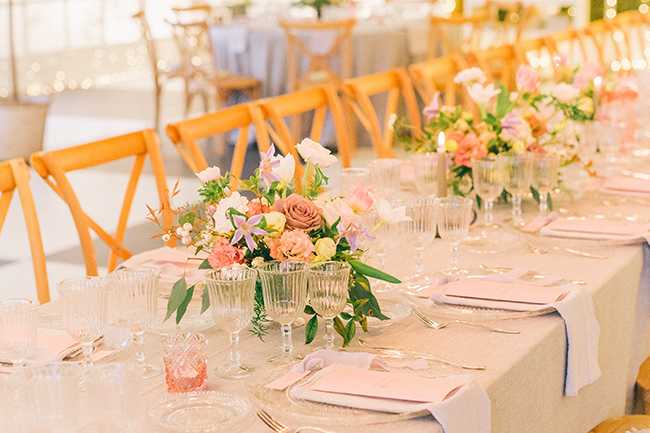 What is an Event Planner?
An event planner ensures that meetings and conventions are planned, organized, and executed correctly. You could be working on everything from weddings, galas, and product launches to charity fundraisers, seminars, or award ceremonies. You'll be responsible for ensuring everything goes smoothly and everybody has a great time.
What Does an Event Planner Do?
A good event planner must be a highly skilled organizer and a great communicator. Most of your working day will be spent doing tasks such as:
Meeting with clients. It's important to make sure you and your clients are on the same page. What kind of service are they looking for? What's their budget look like? What type of locations are they interested in? Using your experience and contacts in the field, you'll be able to provide them cost-effective solutions to their queries.

Logistics and organizing. When you know what the client wants, it's your job to make it happen. You'll be inspecting various locations to see if they're a fit. You'll have to ensure any services provided at the event (food, transportation, entertainment) are well-coordinated and hiccup-free.

Oversight. You might be called upon to be present during the event, in case of emergency. These events might be the most important days in some of your client's life, so you could be asked to stay on hand to prevent any mishaps from occurring.

How Do I Become an Event Planner?
Step One: Bachelor's Degree
While not strictly required, you'll typically need a bachelor's if you ever want to apply for senior roles in this field. But if you're just interested in entry-level jobs, a couple of years of experience actually planning events should be enough to get your feet in the door. A BSBA in Marketing or Management would set you up with the necessary marketing, management, and communication skills allowing you to step forward confidently on this career path. 
And if you're serious about getting the best jobs as an event planner, consider taking your resume to the next level with a master's degree.
Step Two: Certification
While not compulsory, there are a number of certifications you could take to pad out your resume and show prospective employers that you're able to do the job they want to hire you for. Some of these are:
Any of these certifications and designations are widely recognized and should be a great way to improve your skills and knowledge while aiding in your career development as an event planner. 
And once you're graduated and certified, you'll be ready to start getting experience in the field and building up your resume.
Best Degrees for Event Planners
Business Management – B.S. Business Administration
Hone your business acumen and garner added respect:...
Hone your business acumen and garner added...
Hone your business acumen and garner added respect:
Time: 68% of graduates finish within 36 months.
Tuition and fees: $3,720 per 6-month term.
Sample careers and jobs this business degree will prepare you for:

Account executive
Business analyst
Program manager
Director or senior director
Vice president
This online degree program is an excellent choice for kick-starting your organizational management career.

College of Business
Marketing – B.S. Business Administration
For those who want to lead brands and steer consumer markets:...
For those who want to lead brands and steer...
For those who want to lead brands and steer consumer markets:
Time: 67% of graduates finish within 36 months.
Tuition and fees: $3,720 per 6-month term.
Some careers and jobs this business degree will prepare you for:

Marketing and PR manager
Director of marketing and communications
Director of publications
Customer intelligence manager
Marketing sales manager
Marketing is a creative and exciting field—and one where an undergraduate degree will open better opportunities.
College of Business
---
Our online university degree programs start on the first of every month, all year long.
No need to wait for spring or fall semester. It's back-to-school time at WGU year-round. Get started by talking to an Enrollment Counselor today, and you'll be on your way to realizing your dream of a bachelor's or master's degree—sooner than you might think!

---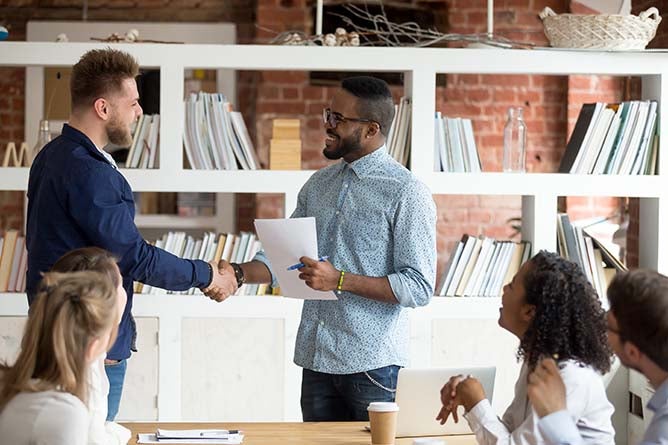 What Skills Does an Event Planner Need?
An event planner, while not needing any specific bachelor's program, will certainly need a particular set of skills to succeed in their chosen profession. Some of these essential skills include things such as:
Problem solving: when you're planning an event on a large scale, things will go wrong. You'll be called upon to provide solutions at a moment's notice. 

Business negotiation: organizing an event means you'll be negotiating with companies and people to provide services at a price that suits your client's budget.
People skills: maintaining great relationships with clients and companies that you work with or for is essential for people in your role...

Organizational skills: Being a highly skilled organizer is the most important attribute for a good event planner.
How Much Does an Event Planner Make?
$50,659
According to Glassdoor, the average pay for an Event Planner is $50,659. Those with higher education and experience in the field might make up to $77,000 per year. It also will greatly depend on where you work and the field you are in. Some large organizations that throw massive fund-raisers or charity events may have several event planners that make high salaries.
What is the Job Outlook for Event Planners?
8%
The market for event planners is expected to grow by 8% during the 2019 to 2029 period, which is much faster than most other occupations, which grow by only around 4% each year. That's around 15,200 job openings in the event planning sphere of work each year. This growing demand is being elevated by the constant need for businesses and companies to put on professionally managed events on a large scale.
Where Do Event Planners Work?
Varies
Event planners can work in a wide variety of fields and industries. Private businesses often have event planners to help coordinate product launches, trade shows, and conferences. Government organizations or political candidates have event planners that help them organize charity and fund-raising efforts. Hospitals, universities, and entire industries such as weddings will have many event planners ready to help them create the different programs they need.