Facilities Manager Career
How to Become a Facilities Manager
Every organization needs someone to keep their facility in check and running smoothly. When it comes to building operations, facilities managers are key players in ensuring everything functions flawlessly. They handle facilities maintenance, repairs, security, space planning, and more with the goal of creating an efficient and safe environment.  
Facilities managers wear many hats. While the role can vary depending on the industry and the needs of an organization, facilities managers typically oversee a wide range of tasks, from maintenance management and repairs to security, occupancy, and logistics. Organization, problem-solving, and communication skills are essential competencies in this crucial role.  
If you have a talent for troubleshooting, decision-making, and optimizing operations, facilities management could be a fulfilling career path for you. Read on to learn more about this dynamic and in-demand career.  
What Is a Facilities Manager?
A facilities manager is the central figure responsible for overseeing the maintenance and operations of an organization's facilities. They ensure that all buildings and grounds of an organization's physical infrastructure runs smoothly, effectively, and efficiently. Facilities managers handle a wide range of tasks, from coordinating maintenance and repairs to managing vendor relationships and budgeting for facility needs.   
Facilities managers possess strong organizational and problem-solving skills. They are adept at multitasking and quick decision-making to address unexpected challenges and sometimes crisis situations. Facilities managers are also excellent communicators, collaborating with various teams, stakeholders, and owners to maintain a safe and functional work environment. 
Facilities managers can be broadly categorized into two types: hard facilities management and soft facilities management. Hard facilities management services primarily deals with the physical aspects of maintaining a facility. This includes building maintenance, utilities, inspections, repairs, and overseeing systems such as gas, plumbing, HVAC, lighting, electrical, mechanical, and manufacturing. Soft facilities management focuses more on the usage aspects and creature comforts of a facility such as interior decorating, catering and vending, workspaces, parking, landscaping, pest control, and waste management. Both types of facilities managers are essential in maintaining efficient and well-functioning spaces across various industries. 
What Does a Facilities Manager Do?
The daily responsibilities of a transportation manager can vary depending on the size and type of company they work for. However, there are some typical duties that all transportation managers must perform, such as:
Ensuring that goods are delivered on time and in good condition
Investigating lost packages and shipments
Communicating with production managers
Writing policies for handling transportation issues and delayed shipments
Developing and implementing efficient routes for vehicles
Ensuring that all vehicles are properly serviced and repaired
Training drivers and transportation team members
Monitoring compliance with safety regulations
Overseeing budgeting and financial planning for the transportation department
Analyzing information about delivery times and expenses to minimize future costs 
How Do I Become a Facilities Manager?
Facilities managers typically hold a minimum of a bachelor's in a relevant field such as business management or supply chain and operations management. While a general business degree may be acceptable, many companies are now seeking candidates with specialized degrees. For those looking to advance their career, an MBA can be advantageous. 
Certifications, though not required, can make potential applicants stand out by demonstrating additional expertise in facilities management. Some popular certifications include the Certified Facility Manager (CFM), Facilities Management Administrator (FMA), and Certified Property Manager (CPM) certificates. IFMA is the world's largest and most widely recognized international facility management association for professionals in this field.
Best Degrees for a Facilities Manager
Business Management – B.S. Business Administration
Hone your business acumen and garner added respect:...
Hone your business acumen and garner added...
Hone your business acumen and garner added respect:
Time: 68% of graduates finish within 36 months.
Tuition: $3,755 per 6-month term.
Sample careers and jobs this business degree will prepare you for:

Account executive
Business analyst
Program manager
Director or senior director
Vice president
This online degree program is an excellent choice for kick-starting your organizational management career.

College of Business
Supply Chain and Operations Management – B.S.
This online supply chain and operations management program will...
This online supply chain and operations...
This online supply chain and operations management program will prepare you for real-world experiences in business.
Time: 70% of graduates finish similar programs within 42 months.
Tuition: $3,575 per 6-month term.
Courses: 41 courses in this program.
Some careers and jobs this business degree will prepare you for:

Operations Manager
Facilities Manager
Industrial Production Manager
Distribution Manager 
Buyer/Purchasing Agent
Project Management Specialist
With incredible growth opportunities in supply chain and operations management, this program helps prepare student to meet industry needs and become credentialed experts.
College of Business
Master of Business Administration
The flexible MBA program you need, focused on business...
The flexible MBA program you need, focused on...
The flexible MBA program you need, focused on business management, strategy, and leading teams:
Time: Graduates can finish in 12 months.
Tuition: $4,755 per 6-month term.
Sample careers and jobs this business degree will prepare you for:

President and CEO
Vice president
Executive director
Chief strategic officer
Our competency-based model gives you an innovative learning experience you won't find anywhere else—and our MBA grads tell us they loved accelerating their program to see a faster ROI.
College of Business
---
Our Online University Degree Programs Start on the First of Every Month, All Year Long
No need to wait for spring or fall semester. It's back-to-school time at WGU year-round. Get started by talking to an Enrollment Counselor today, and you'll be on your way to realizing your dream of a bachelor's or master's degree—sooner than you might think!
---
What Skills Does a Facilities Manager Need?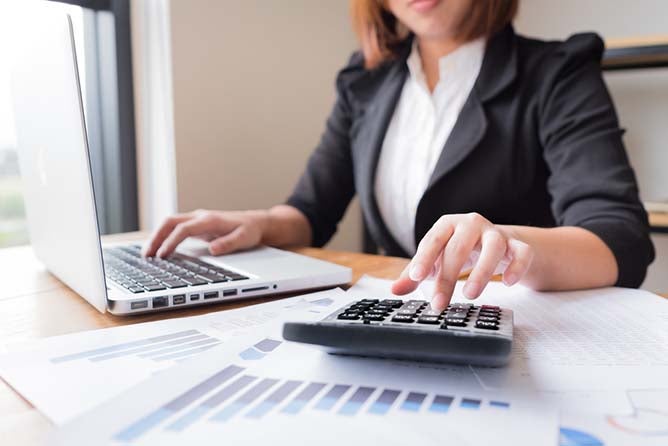 A facilities manager requires a diverse set of both hard and soft skills to effectively oversee their responsibilities and ensure the smooth functioning of an organization. Key requirements listed in facilities manager job postings include:  
Strong leadership skills to guide teams, delegate tasks, and make important decisions. 
Highly organized to manage tasks, schedules, facilities maintenance, and resources efficiently.  
Effective problem-solving and analytical skills. 
Excellent communication skills. 
Good time management with the ability to prioritize tasks. 
Able to recognize hazards and take measures to ensure a safe environment.  
Crisis response during emergencies.  
Adaptable at managing unforeseen challenges and evolving organizational needs. 
Teamwork in leading and being part of a team. 
Stress management and able to make decisions under pressure.  
Proficient with technology such as security systems, space planning software, and managing maintenance requests.
Operating and maintaining equipment.  
Create and manage budgets, allocate resources, and oversee expenditures.   
How Much Does a Facilities Manager Make?
$105,970
According to the U.S. Bureau of Labor Statistics (BLS), facilities managers earn an average annual salary of $105,970. This translates to an hourly rate of around $50.95. Geographic location, organization, industry, experience, job responsibilities, and skill level can influence the salary of a facilities manager, with the top 10% of facilities managers earning as much as $164,080 and an average salary of $59,280 on the lower end.  
What Is the Job Outlook for Facilities Managers?
7%
The employment outlook for facilities managers is on the rise, with a projected growth of 7% from 2021 to 2031. These openings will stem from a combination of new job opportunities and the need to replace workers who retire or transition to other professions, contributing to a steady demand for qualified facilities managers. 
Where Do Facility Managers Work?
Varies
Facility managers can work in a variety of environments in both the public and private sectors, for organizations of all sizes. This includes organizations of all sizes such as government, real estate, warehouses, manufacturing facilities, K–12 schools, colleges, and more. They may also be employed by individual companies or enterprises, spanning from small businesses to large corporations. The versatility of this role allows facility managers to bring their expertise to a wide range of opportunities in this in-demand field.