How to Become a Financial Manager
A financial manager oversees the financial health of an organization and helps ensure its continued viability. One of the most fundamental responsibilities of any corporation is managing finances, so these professionals play a key role in an organization's success, whether they oversee an entire financial operation or just a specific aspect of finance such as credit or risk management.
With the help of their teams, financial managers create financial reports, cash-flow statements, and profit forecasting reports. They ensure that an organization's financial status is compliant with local and federal laws and regulations. This work is increasingly complex, so financial managers are also responsible for communicating financial information to leaders and other parties of interest.
Becoming a financial manager is an excellent career choice for those who are intrigued by numbers and want to earn an excellent salary. Keep reading to learn everything you need to know to start on this professional journey, including education requirements, necessary skills, job responsibilities, average salary information, and job outlook. 
What Is a Financial Manager?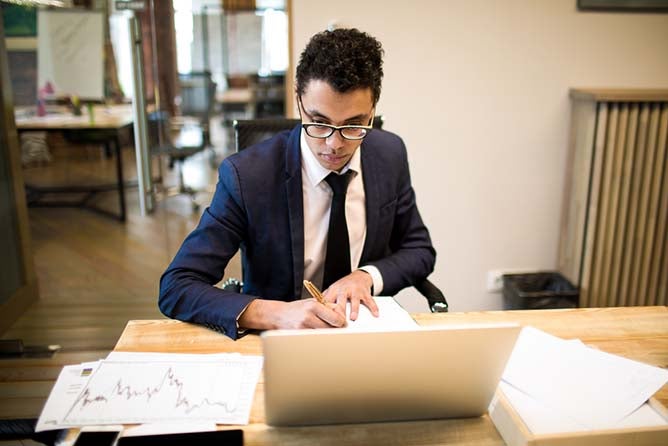 Financial managers oversee an organization's fiscal activities, supervise accounting teams, prepare financial reports, analyze company performance data, and advise senior management about budgeting and investments, finding ways to reduce costs and maximize profit. They play an incredibly important role by providing invaluable investment guidance to the organization leaders that employ them.
What Does a Financial Manager Do?
Financial managers have a long list of professional duties, which vary depending on the type of organization they work for. In smaller companies, financial managers may be in charge of the entire financial operation, whereas in corporations, they specialize in one area of finance.
Some of the most common responsibilities of a financial manager are:
Gathering and analyzing financial information.
Analyzing current market trends and competitors.

Creating financial forecasts.

Reviewing and managing the budget.

Monitoring cash flow.

Reviewing annual reports and the changes in asset balance.

Examining the current working capital structure to anticipate future cash flow.

Supervising and leading the accounting team.

Helping prepare financial statements and reports of business activity.

Developing strategies to reduce unnecessary costs and minimize financial risk.

Providing advice about financial decisions that can impact the firm's profits.

Helping develop business plans.
How Do I Become a Financial Manager?
Finance is a competitive job market, and those who excel in the prerequisites will be the most marketable in their job search. Keep reading to learn the education and certification requirements of pursuing a position in this field.  
1. Earn a bachelor's degree
The first step towards a finance management career is a college degree in finance, business, economics, or a related discipline. Designed with input from industry experts, WGU's Bachelor of Science in Finance is a fully online program that sets you up with a strong foundation of the most sought-after skills:
Financial modeling and data visualization

Fintech

Blockchain/cryptocurrency AI

Automated trading

Valuation and protection of digital/information assets 

Financial planning

Portfolio management

Technology and innovation

Logistics and operations
Upon graduation from this program, you'll be equipped to succeed in working for a wide range of employers—from Wall Street banks to wealth management firms.  
2. Get an internship
During or after your bachelor's degree program, you can pursue an internship, which will give you experience in the workplace while helping to increase employability.
A financial manager is not an entry-level job, so you should gain relevant work experience as soon as you can. Getting an internship in finance at a local business is a great way to do this. Consider shadowing a bank teller, insurance salesperson, loan officer, finance director, budget analyst, or personal financial advisor.
An internship not only prepares you for the position you want to work in, but it helps you move closer towards certification as well. This is also an opportunity to start building your network by meeting other professionals in the industry. If you excel in your internship, your supervisor can act as a reference and even provide a letter of recommendation, which will come in handy down the road.
3. Pursue a master's degree or professional certifications
Advanced credentials, combined with work experience, have the power to really boost your career. Many financial managers will choose to return to school and earn a master's in business administration (MBA), a master's in management and leadership (MSML), or a master's in accounting in order to gain access to higher-paying, management-level roles. 
Another way to get ahead is by seeking certifications. While your future employers may not require specific certifications, having them on your résumé shows that you really know your stuff and can be the deciding factor in receiving a job offer over other candidates. Some of the most popular certifications you can earn in this field are:
Chartered financial analyst (CFA)
Certified treasury professional (CTP)

Certified public accountant (CPA)
4. Cultivate work experience
Since a financial manager isn't an entry -level job, you should start gaining work experience as soon as you graduate from your bachelor's program. Most employers seek at least five years of relevant industry experience for a finance manager role.
Getting some relevant work experience will help prepare you to take on a role as a financial manager one day. This will also allow you to build out your professional network, which can help you get jobs in the future. As you gain work experience, you can pad your résumé with important achievements and attractive skills that will lead to your future success.
Best Degrees for a Financial Manager
Master of Business Administration
The flexible MBA program you need, focused on business...
The flexible MBA program you need, focused on...
The flexible MBA program you need, focused on business management, strategy, and leading teams:
Time: Graduates can finish in 12 months.
Tuition: $4,530 per 6-month term.
Sample careers and jobs this business degree will prepare you for:

President and CEO
Vice president
Executive director
Chief strategic officer
Our competency-based model gives you an innovative learning experience you won't find anywhere else—and our MBA grads tell us they loved accelerating their program to see a faster ROI.
College of Business
Management and Leadership – M.S.
An online master's degree focused on change management,...
An online master's degree focused on change...
An online master's degree focused on change management, innovation, and leading teams:
Time: 62% of graduates finish within 18 months.
Tuition: $4,530 per 6-month term.
Sample careers and jobs this business degree will prepare you for:

President
Vice president
Director of operations
Executive director
Develop a comprehensive suite of leadership skills and your confidence to navigate changing business structures.
College of Business
Become better qualified to pursue a greater variety of public...
Become better qualified to pursue a greater...
Become better qualified to pursue a greater variety of public and private accounting positions:
Time: 76% of grads finish within 24 months.
Tuition: $4,530 per 6-month term.
Some careers and jobs this business degree will prepare you for:

Accountant
Accounting manager
Internal audit manager
Senior accountant
Other specialized finance roles
This MAcc program is designed to prepare you for the CPA exam and also the CMA or CIA exams.
College of Business
---
Our Online University Degree Programs Start on the First of Every Month, All Year Long
No need to wait for spring or fall semester. It's back-to-school time at WGU year-round. Get started by talking to an Enrollment Counselor today, and you'll be on your way to realizing your dream of a bachelor's or master's degree—sooner than you might think!
---
What Skills Does a Financial Manager Need?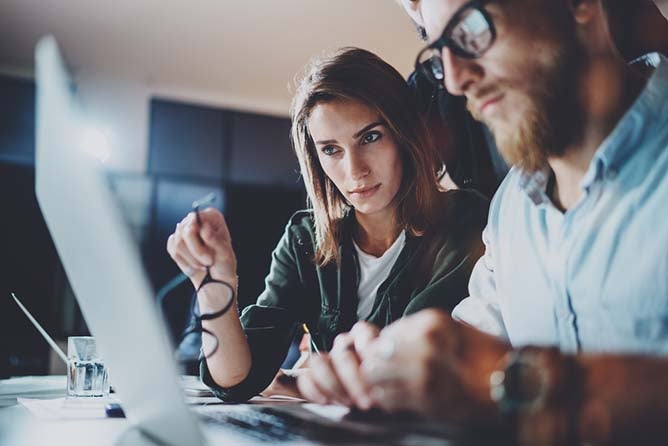 Depending on the type, size, and industry of the company you work at, you will need a variety of different skills. Some of the most important skills that all financial managers should possess include:
Leadership skills
Problem-solving attitude

Communication skills

Analysis

Interpersonal skills

Mathematical proficiency

Attention to detail

Organization 
How Much Does a Financial Manager Make?
$131,710
The median financial manager salary sits at $131,710 per year, according to data from the U.S. Bureau of Labor Statistics (BLS). The lowest 10% earned less than $77,040, while the highest 10% earned more than $208,000.
What Is the Projected Job Growth?
17%
The employment of financial managers is projected to grow by 17% from 2021 to 2031. This growth rate is much higher than the average for all professions in the U.S., which means this is a very secure career path with many job opportunities projected over the course of the decade. The BLS projects that each year, there will be an average of 71,300 new job openings.
Where Does a Financial Manager Work?
Varies
Financial managers held roughly 730,800 jobs in 2021. Of those, 30% were in finance and insurance, 15% were in professional, scientific, and technical services, 10% were in management of companies and enterprises, 7% were in government, and 6% were in manufacturing, according to recent data from the BLS.