How to Become a Financial Planner
Are you interested in helping others develop long-term financial objectives and create personalized action plans to reach their goals? Then becoming a financial planner could be the perfect career choice for you.
A financial planner is a professional who provides advice and guidance on financial decisions. Financial planners assist individuals and organizations minimize debt, maximize savings and investments, create cash flow budgets, set up retirement funds, and protect their income and assets. They work collaboratively with clients, colleagues, and financial institutions to determine the best course of action in helping others make sound financial choices for the present and future.
What Is a Financial Planner?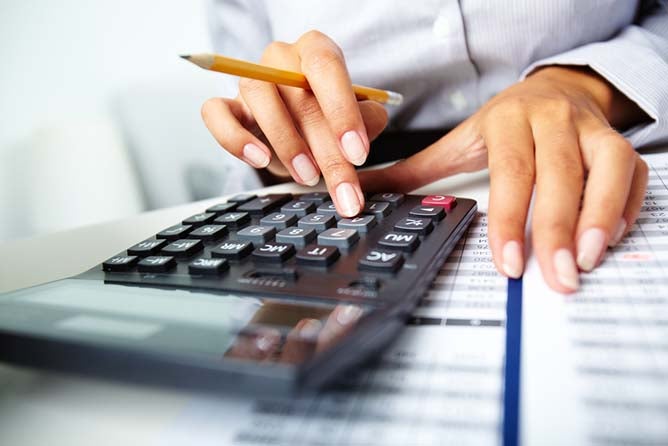 A financial planner guides individuals and businesses to develop comprehensive plans to manage their finances. Planners may help clients estimate their future income and costs, find investment opportunities, evaluate debts, and assess risk management. They may also develop retirement plans, target goals such as purchasing a home or paying for a college education, advise on life insurance needs, and provide estate planning services. It's important to note that financial planners differ from stockbrokers because they plan for the long term rather than simply investing in stocks or other securities.
What Does a Financial Planner Do?
Financial planners consider the personal details of a client's situation, analyze their data thoroughly, and create strategies tailored to the client's specific goals. Usually, through in-depth conversations and analyses of financial documents like bank records or tax returns, a financial planner can determine objectives for each client.
The majority of a financial planner's day-to-day is spent:
Working with clients to define short- and long-term goals
Assessing potential risks

Identifying potential sources of income

Creating a budget

Developing strategies for retirement planning

Advising on personal finances

Researching and presenting investment strategies

Managing investments

Coordinating estate planning

Managing client relationships

Identifying and cultivating new clients
How Do I Become a Financial Planner?
Financial planning is a rewarding career path that requires a combination of education, certifications, and experience. To start your journey toward becoming a financial planner, it is essential to build an educational foundation in investments, taxes, insurance, retirement planning, and related topics. Consider earning a bachelor's degree in finance or economics. After completing this basic educational requirement, you can pursue additional certifications for advancement in the field, such as a certified financial planner (CFP) or a registered financial consultant (RFC) certificate. WGU's bachelor's degree in finance allows you to earn certifications, like the certified management accountant (CMA) and financial planning and analysis professional (FP&A) certificate, concurrent with your degree. 
Next, obtaining an MBA or master's in finance will further prepare you for leadership and managerial roles, increasing your hiring potential. With a master's degree and a few years of experience working under another financial planner, you'll have the necessary knowledge of business, ethics, marketing, finance, and communication to thrive in this profession. With dedication and hard work, you can go from an inexperienced novice to a top financial planner.
Best Degrees for a Financial Planner
This online finance program is career-focused so you will gain...
This online finance program is career-focused so...
This online finance program is career-focused so you will gain relevant industry skills.
Time: 70% of graduates finish similar programs within 42 months.
Tuition: $3,575 per 6-month term.
Courses: 41 courses in this program.
Some careers and jobs this business degree will prepare you for:

Financial analyst
Finance director 
Investment banker
Insurance agent
Accountant
The competency-based model at WGU allows you to move as quickly as you can master the material, and do your coursework on your schedule. Flexibility is key with the B.S. in finance at WGU.
College of Business
Master of Business Administration
The flexible MBA program you need, focused on business...
The flexible MBA program you need, focused on...
The flexible MBA program you need, focused on business management, strategy, and leading teams:
Time: Graduates can finish in 12 months.
Tuition: $4,530 per 6-month term.
Sample careers and jobs this business degree will prepare you for:

President and CEO
Vice president
Executive director
Chief strategic officer
Our competency-based model gives you an innovative learning experience you won't find anywhere else—and our MBA grads tell us they loved accelerating their program to see a faster ROI.
College of Business
---
Our Online University Degree Programs Start on the First of Every Month, All Year Long
No need to wait for spring or fall semester. It's back-to-school time at WGU year-round. Get started by talking to an Enrollment Counselor today, and you'll be on your way to realizing your dream of a bachelor's or master's degree—sooner than you might think!
---
What Skills Does a Financial Planner Need?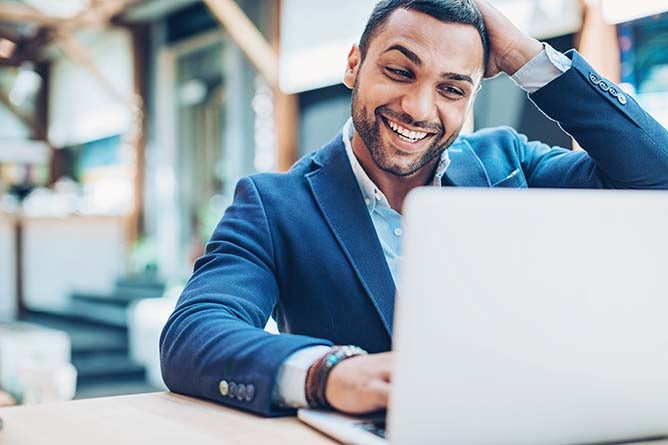 A financial planner needs a multitude of skills to effectively assist their clients in managing their finances, most notably:
Customer service
Attention to detail

Problem-solving

Active listening

Analytical thinking 

Sales knowledge

Accounting knowledge 

Communication skills

Self-motivation
Overall, these specific skills make a financial planner the go-to source for helping manage personal finances.

How Much Does a Financial Planner Make?
$94,170
A financial planner's income varies depending on their experience, the region in which they're based, and other factors. The average salary for a financial advisor is $94,170 per year, and those with more years of experience can bring in much higher incomes. Additionally, they may be eligible to receive bonuses if objectives are met or exceeded.
What Is the Projected Job Growth?
15%
The job outlook for financial planners is highly positive, with the industry projected to experience a growth rate of 15% between 2021 and 2031. This is faster than average when compared to most other occupations. As more people recognize the importance of having a well-crafted plan to reach their financial goals, the demand for knowledgeable and experienced financial planners should grow accordingly.
Where Does a Financial Planner Work?
Varies
Financial planners work in various settings such as investment firms, banks, and insurance companies. They also often own their business or operate independently as financial consultants. A willingness to work evenings and weekends to meet with prospective and existing clients is key to success.